Reports
Brewin Dolphin's Income, Funds Rise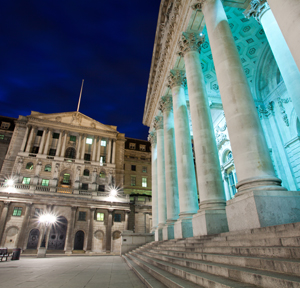 The company said some of its IT projects, which continue to progress, are being pushed back into the first half of 2021.
Brewin Dolphin, the UK-listed wealth management house, yesterday reported that total income in the three months to 30 June rose to £92.7 million ($118.1 million) from £87.3 million a year earlier. The rise was partly driven by higher commissions caused by elevated trading activity amid the pandemic, and and income from recent acquisitions.
Year-to-date total income was £268.5 million, rising by 7.6 per cent year on year, the firm said.
Total funds rose by 12.8 per cent to £46.7 billion in the quarter, up from £41.4 billion in the previous quarter. Discretionary funds rose by 13.7 per cent to £40.6 billion, helped by investment performance and inflows.
The firm reported "strong" direct discretionary inflows of £400 million, similar to the levels seen in the previous quarter.
To put some of its funds data into perspective, Brewin Dolphin noted that the MSCI PIMFA Private Investor Balanced Index of investment returns rose by 10.6 per cent; the FTSE 100 Index rose by 8.8 per cent in the second quarter ending on 30 June 2020.
New systems, delays
The firm is enhancing part of its client-facing technology, but the global virus pandemic has also caused some projects to be delayed, it said.
"We are delivering on multiple infrastructure projects despite the challenges of remote working. Next week we switch over to our new client management system following comprehensive testing and remote training of our employees," Robin Beer, group chief executive, said in a statement.
The new offering includes enhanced client experience from onboarding through to their suitability process, and greater operational efficiencies, he said.
"We anticipate that our larger offices will take longer to reopen fully. We have also reassessed the impact and potential risk on the next phase of our custody and settlement implementation programme, which requires rigorous testing of the new system interfaces with existing technology and remote training for employees. To mitigate any execution and training risk we have pushed back the implementation of the system to the first half of the 2021 calendar year," he added.
The firm's custody and settlement system software delivery phase has almost been completed, and the focus has moved to acceptance testing and business readiness activities, it said.
The preliminary results for the year ended 30 September 2020 and a strategy update will be announced on 25 November 2020, the firm concluded.