Surveys
Most Advisors, HNW Investors Adopt ESG For Added Returns - Study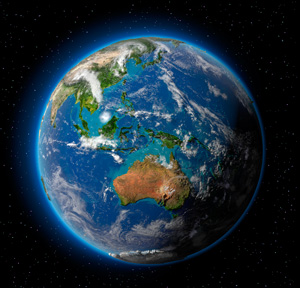 The survey takes another look at the argument about why investors opt for "responsible investing", finding that most now base their choice on hard numbers and results, regardless of whether they think it makes a positive difference to the world in general.
A study of 1,000 high net worth investors and advisors shows that a small majority of them (53 per cent) say they choose environmental, social and governance-linked ways of managing money because it boosts returns.
The study, carried out by asset manager Nuveen, finds that performance is the main driver of investment decisions, with 85 per cent of respondents saying that they only agree to invest "responsibly" if returns are as good, if not superior, to conventional approaches. Some 61 per cent of respondents said making a positive impact on the world is a reason why they invest in this way.
Some 70 per cent of advisors surveyed agree that better performance and superior risk management are the top reasons that drive high net worth clients to invest in such ideas, up from just 39 per cent in 2018.
Even though the COVID-19 crisis distracted and may have slowed some of the relentless media and investment sector activity focused on ESG approaches, the area continues to generate news. The virus has had a varied impact on population groups, such as self-employed people versus public sector staff. It has also prompted people to examine the case for doing business with countries that are not honest about health issues, for example. All these factors feed into an ESG mind-set.
According to the survey, 51 per cent of high net worth investors said recent natural disasters have made them more interested in responsible investment, while 42 per cent claimed the upcoming presidential election has spurred their interest.
"The global pandemic and recent social unrest have further underscored the desire of many to make a difference. Investing with a responsible approach has become a preferred method to concretely address important issues, such as social justice, climate change and fairness in the workplace," Amy O'Brien, global head of responsible investing at Nuveen, said.
Advisors are smiling more on ESG, the survey's authors said.
Nearly one third (32 per cent) report that their clients' portfolios with RI achieved above market-rate returns in the past year, compared with just 12 per cent and 4 per cent in 2018 and 2017 respectively. This is further validated by the increase in advisors (68 per cent) who say that investors who incorporate RI in their portfolios typically outperform those without responsible investments - up significantly compared with 28 per cent of those surveyed last year.