Technology
What's Up With Firms Still Shunning Instant Messaging?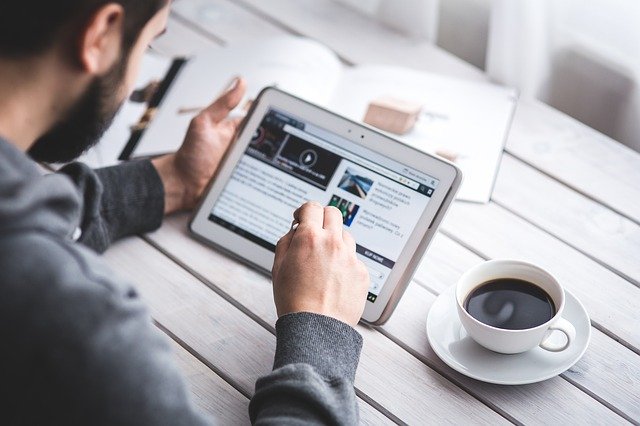 Instant messaging is now a part of our business lives, including the wealth management market. What sort of approach should professionals working in the industry adopt? The author of this article seeks to answer that question.
As the wealth management industry adapts to the "new normal" working environment wrought by the global pandemic, an important subject is how technology is used or potentially misused. This article looks at the role of instant messaging. Given data protection and cybersecurity requirements, there are obvious questions about security. On the positive side, instant messaging has risen rapidly and many people treat it as entirely normal. A bit of historical perspective is worth remembering: back in the 1980s when Bloomberg desktop terminals came along, a "killer app" of them was instant messaging. The technology is not as new as some might think.
To get to grips with the topic here is Daniel Giannotti, head of capital markets and investment management at Capital Consulting. We are grateful for these insights and hope they add value. To jump into the conversation email tom.burroughes@wealthbriefing.com and jackie.bennion@clearviewpublishing.com
It is difficult to overstate the impact of social distancing on a sector that, for the large part, has been predicated on face-to-face conversations. Now that these are off the table, and perhaps will be for some time, the pressure is really on to provide digital alternatives. In an industry where maintaining personal relationships with your clients is key to success, how will wealth managers continue to provide the best possible client service without meeting clients in person?
In these most trying of circumstances, video conferencing has naturally come to the fore. But with "Zoom fatigue" now creeping in, and this being overkill for many interactions, attention is now turning to instant messaging capabilities.
Instant messaging applications have, of course, been central to our lives for some years now, messaging having overtaken social media as the most common activity users engage in on their mobile phones back in 2015. (1) The world-leading WhatsApp is actively used by over 2 billion people worldwide today. (2) Add in WeChat (China's version) and Facebook Messenger, and the combined monthly active user base is more than 4 billion (3) - and that's without other apps with market-leading positions, such as iMessage, QQ, Viber, LINE and Telegram.
Pivotal in maintaining personal connections
In a dramatically changed world, instant messaging has gone from being a staple in our daily lives to a lifeline. It is no exaggeration to say that the immediacy of communication that it affords families, friends and colleagues is keeping the world turning (as best we can make it). With clients crying out for information, reassurance and action from their advisors, it would be remiss in the extreme not to extend this to the wealth management sphere. When it comes to maintaining that all-important personal connection with clients, instant messaging could play a pivotal role.
But not all companies are equipped to use and take advantage of this technology. Even now, most wealth management businesses remain on the sidelines, grappling with the challenge of how to engage their clients using instant messaging in a secure, compliant, efficient and effective way.
Their reluctance to jump in is understandable. In an industry based on trust, staying safely within the boundaries of regulation and protecting client information is non-negotiable. As WealthBriefing has recently explored, the latter is an acute area of risk currently and the penalties for breaches under regulations such as the General Data Protection Regulation and California Consumer Privacy Act are stiff.
Then there is the fact that cyber-criminals are opportunistic and will try to exploit situations like COVID-19. Phishing - fraudulent emails intended to steal data or install malware - was named as the main cause of breaches between 2017 and 2019, representing 45 per cent (4) of all the reports to the Information Commissioner's Office (the UK Data Supervisory Authority). Attacks via phishing or smishing (its mobile messaging equivalent) are surging.
The danger in "safety first"
As it stands, most risk and compliance teams in financial services maintain the position and policy that employee use of instant messaging is not allowed. However, without an approved alternative the non-sanctioned use of instant messaging services by employees using their personal accounts, such as WhatsApp, continues to grow.
This is actually a problem that needs to be urgently addressed because adding clients' contact details to an instant messaging platform outside the technological "walls" of the institution is a violation of the GDPR on several fronts (5). Moreover, in the case of WhatsApp, this would also be a breach of the service's own terms and conditions. There may in fact be great danger in a "safety first" approach.
Luckily, there are solutions ready for wealth managers to adopt today that are secure, compliant and often available at a very competitive price point. Indeed, compared with the cost of not moving with the times or advisors going off-piste and using mass-market tools without authorisation, they may well seem cheap.
The tech is mature and fast to deploy, taking as little as a few weeks to roll out to both staff and clients. With COVID-19 business disruption stretching as far as anyone can see, this could be the prompt for you to adopt a solution which you should really already have.
Footnotes
1, https://www.kaleyra.com/messaging-trends-2020/
2, https://blog.whatsapp.com/two-billion-users-connecting-the-world-privately
3, https://www.statista.com/statistics/258749/most-popular-global-mobile-messenger-apps/
4, https://www.cybsafe.com/press-releases/phishing-dominates-uk-cyber-threat-landscape-shows-analysis-of-latest-ico-figures/
5, https://guild.co/blog/is-whatsapp-in-breach-of-the-gdpr-a-lawyers-view/