People Moves
Mirabaud Expands Uruguay Wealth Team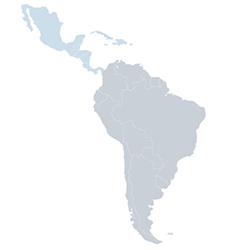 The family-owned Swiss private bank is broadening its Latin America coverage, hiring two senior figures, one from Julius Baer, to bolster wealth planning in Uruguay.
Following a year of laying foundations, Swiss wealth manager Mirabaud has hired ex-Julius Baer private banker Reto Hunziker to expand advisory capacity in Uruguay. Hunziker, who has been a private banker in the region for three decades, working for Swiss institutions in Uruguay, Argentina and Brazil, will be supported by a second senior hire, Sandra Kunze.
The subsidiary arrangement spun from the capital Montevideo in February 2019 is Mirabaud's first office in Latin America dedicated to wealth management, serving private clients and independent asset managers. The group first set up shop in São Paulo in Brazil, with a focus on asset management.
The Geneva-based private bank, which celebrated its bicentenary last year, said that Uruguay expansion would go through two subsidiaries, one handling local clients, and one for the rest of Latin America, headed by Fabio Kreplakl, with Thiago Frazao as a limited partner supporting.
Kreplakl said the new appointees were "highly experienced professionals familiar with both the Uruguayan economic and regulatory environment and the high-quality requirements that prevail in Switzerland."