People Moves
Who's Moving Where In Wealth Management? - Canaccord Genuity WM, JTC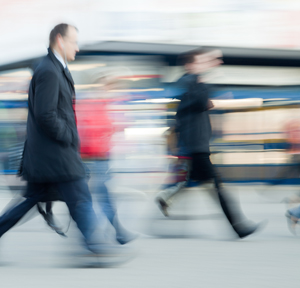 The latest senior moves in wealth management from across Europe and the UK.
Canaccord Genuity Wealth Management
Canaccord Genuity Wealth Managementhas promoted investment director Charles Cohen to front office regional head based in northern England.
In the newly-created role, he will oversee the Llandudno, Blackpool and Lancaster offices and manage responsibilities including compliance, the investment process, business development and reporting, the UK independent wealth manager said. The group administers around £28 billion in assets for HNW clients.
Cohen has spent 30 years in wealth management and prior to joining Canaccord in 2015 was Sanlam's head of private clients in the north and a member of its executive committee.
JTC
JTC has promoted 85 people across the enterprise, spanning funds, corporate, private client, operations and business support teams. The move, announced on Tuesday, fits with the private client and instutional investment firm's shared ownership culture and investment in training and growth across the organisation. Those promoted include staff based in the Channel Islands, South Africa, Mauritius, the Netherlands, the Americas, Switzerland, the Isle of Man, London and Dubai, and include 18 senior appointments, the group said.
In JTC's Swiss private client business, Julie Zingiloglu has been appointed senior director and Rosalind Le Page a director; and in Jersey, Linda Garnier and Robert Monticelli are now senior directors, with Joel Chinn being made a director.
"Our shared ownership structure means that everyone who is employed by JTC, across our jurisdictions and business areas, is a direct owner of the business and plays an integral part in the group's ongoing success," Wendy Holley, JTC's chief operating officer, said.
"The focus we place on life-long learning and development through the group-wide JTC Academy is key, giving all our people the opportunity to continuously build their knowledge and gain new skills," she said.
Other promotions were announced in the firm's funds operation in Cape Town and in corporate services in Amsterdam.