Client Affairs
HS2 Or Gender Pay Parity? Betting On Which Arrives First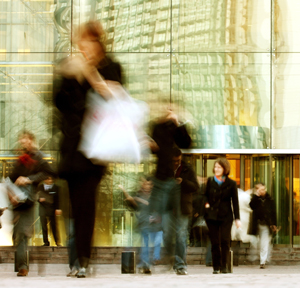 HS2 may well be up and running before the UK's gender pay gap is sorted. Latest figures put parity for those earning over £100,000 arriving in 48 years.
On a current trajectory, the gender pay gap among top earners will not close for another 48 years, according to the latest data crunched by investment platform easyMoney, with men making up the lion's share of those earning more than £100,000 ($129,585). Year-on-year, the gap has widened.
Using a five-year average of UK tax data up to 2017 (the latest available) easyMoney found that men account for 79 per cent of those earning £100k+ last year. This amounted to 680,900 of a total of 857,800 individuals earning in that bracket. Women earning over £100,000 for the period notably fell by 1,700 to just 176,900. The peer-to-peer investment platform started by EasyJet founder Sir Stelios Haji-Ioannou, crunched the same data this time last year and found the gender pay gap closing in 36 years. This year it is up to 48 years. (The gender pay gap is the difference between the average hourly pay earned by men and women.)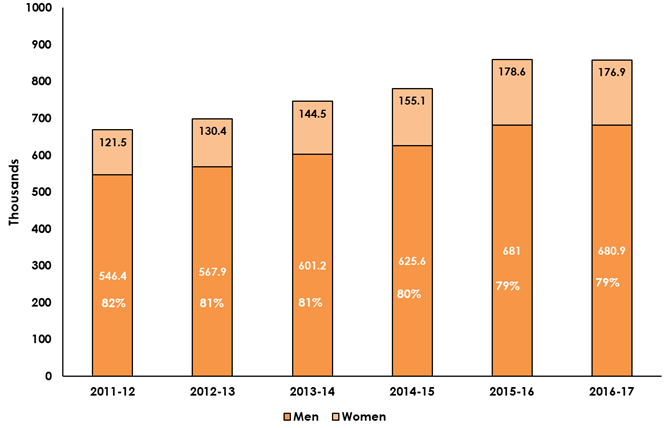 The figures fall in line with growing complaints that not enough is being done in the workplace to close the gap. Larger companies now being obliged to disclose gender pay has shown the breadth of the problem, and left organistions from TalkTalk to the BBC facing criticism and legal challenges on how they renumerate male versus female talent. Women currently make up 27 per cent of directors at FTSE 250 companies and still hold few of the high-paying financial services jobs that would go some way to levelling up pay. A report out last month by the Fawcett Society found that women account for just 6 per cent of FTSE 100 chief executives.
At issue is finding better ways of accommodating women who take career breaks to raise a family, which slows down earnings progression and career development. Women returning to work also often don't pick up at the same level they had previously, also depressing earning potential.
Wealth managers more in tune with the work/life constraints of women have put a premium on the need for women put aside more income to invest during those high earning years to make up for periods when they are not. On average, women earn £263,000 less than men over their lifetimes, according to ONS figures. Wealth planning should reflect that regardless of the strides firms report they are making on pay and diversity under ESG perfomance pressures.
"The gap at the top isn't getting any smaller. That needs to change," Andrew de Candole, CEO at easyMoney, said. "Interest rates on savings accounts remain at record lows and the cash savings market is simply not performing for savers" meaning that women need to look at "alternative ways to make their money work harder."
EasyMoney avoided its own scrutiny falling below the 250-employee limit that requires companies to disclose gender pay gap figures annually. The situation could change as pressure grows on the government to lower this to 100 employees and build a clearer workplace picture for the UK.