Accuro Is Now A Totally Management-Owned Firm
Tom Burroughes, Group Editor, Geneva, 7 February 2020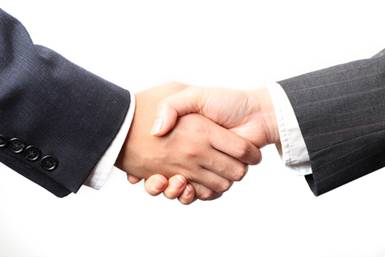 The deal caps a journey embarked upon six years ago when the business was spun out of Investec Bank, at a time when there was considerable change in the fiduciary, trusts and funds administration space.
Accuro, a provider of trust and private office services, has bought the 30 per cent stake that Dr Alexander Ospelt had in the Accuro Group. The business is now wholly owned by the management who, in the next step, intend to broaden equity participation in the group to all staff.

This rounds out a process which started six years ago when Investec Bank offloaded its trust business.

"This move is also a show of confidence in Accuro's ability to build a distinct and contrarian business model. This is despite industry trends towards institutional private equity consolidating holdings of fiduciary business and banks de-risking theirs," Xavier Isaac, Accuro chief executive, said.

"I also wish to thank Alexander Ospelt who has been a fantastic business partner and allowed us to launch Accuro less than three years ago," he said.

In June 2017, Salamanca Trust & Fiduciary, as the business spun out of Investec became known, adopted the Accuro name when a management buyout was completed. That MBO was initially announced in March 2017
There has been plenty of M&A activity in the funds, administration and corporate services space in recent years. Earlier in 2019 SMP Group of Companies, a global professional and financial services group based in the Isle of Man, bought Jersey-based Helm Trust Company, a trust and corporate services provider. A number of banks, such as Investec, ABN AMRO and Barclays have spun off trusts and associated businesses. ZEDRA bought the Barclays UK trusts business and completed the deal in April 2016. In December 2017, investor services firm SGG Group bought Jersey-based First Names Group from AnaCap Financial Services, the private equity organisation. Among other deals, in 2014, Butterfield Group, part of Bermuda-based Butterfield, completed its acquisition of Guernsey-based Legis Group, taking on its trusts and corporate services business.
Other deals include Salamanca, the UK-based Investec Trust Group, and ABN AMRO which sold its trusts business a decade ago to Equity Trust. Rival Netherlands-based ING spun off its trusts business in 2007. In the Channel Islands, deals have included Close Brothers Private Equity investment in Jersey Trust Company and Kleinwort Benson's acquisition of Close Brothers Offshore Group. In 2011, TMF and Equity Trust merged. Australia and New Zealand Banking Group has completed the sale of its ANZ Trustees business to Equity Trustees.