Family Office
SFO Conversions To Multi-Family Offices Pick Up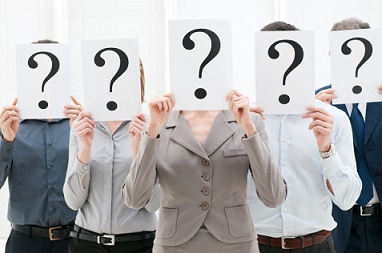 This publication talks to a multi-family office, which is part of a global association, asking why SFOs make the "multi" switch.
This month we are looking in detail at the trends shaping the world's family office market and, of course, the most mature of all of them is in North America. That region has much to teach Asia, Europe and other parts of the world.
One specific question is why and how single family offices make the jump to the multi-office business model. A person well qualified to discuss this is Tom McCullough, chairman and chief executive of Northwood Family Office, based in Canada. This news service recently interviewed Tom. Here is what he had to say after he had recently met industry peers at the Wigmore Association, a group of MFOs from around the world. With family offices developing around the world, we hope the insights here apply far and wide. An earlier version of this interview appeared in Family Wealth Report, sister news service to this one.
What in the broadest sense is the reason for an SFO changing to an MFO?
There seem to be several main reasons for the increase in SFOs which are considering joining an MFO. The first is 'key person risk'. Many SFOs rely heavily on a key staff member who leads the office. As that person gets closer to retirement (or if there is risk of them being lured away to another role), the family begins to realise that their departure can leave them with a serious gap. It is often very difficult to replace them through another hire, especially given the knowledge and trust they have built up over many years. In some cases, there has already been 'an event', such as the departure of the SFO leader (or perhaps the death of a founder), which puts the family into motion immediately to find a solution.
In a recent conversation with the head of an SFO who is retiring and has recommended to his principal that they move to an MFO, the SFO leader said: "It is too risky to rely on one person, in case they leave. We've decided to move to an MFO because there will be back up, institutional memory, and multiple people familiar with our file." The second reason is continuity. Many SFOs are small operations that struggle to continue in a steady state. And many find it difficult to create dynamic and inspiring workplaces that attract and retain top quality staff, especially since there is rarely an opportunity for staff to advance and build equity.
As the family grows in size, there is often a divergence in views on what they want from their SFO. Some family members want full service, others want an a la carte choice, and others prefer a combination of multiple external advisors. The third reason is the cost/value equation. Family offices can be expensive to operate, and single family offices particularly so. Many families are reviewing the costs of their offices and investigating alternative service models which provide more economies of scale and reduced household costs over time, as well as greater capabilities, infrastructure, and services available to the family.
Specifically, can you talk about the particular benefits that SFOs are looking for in the MFO option?
If a key SFO leader is likely to retire, instead of hiring a replacement leader and perpetuating that key person risk, many SFOs are now looking seriously at using some services of an MFO, and even folding their operations into an MFO, which tends to have more staff back-up and redundancy to mitigate these risks. MFOs are more likely to continue in perpetuity to support future generations. My Wigmore Association colleague Leslie Voth, CEO of Pitcairn, has a lot of experience working with SFOs. She says: "An MFO provides more options in case those generations are not committed or don't have the time to oversee their own office, and it avoids many of the governance and management complexities of an SFO." MFOs tend to be larger and independently owned, and can provide the career and equity opportunities key staff may be looking for to keep them engaged.
Similarly, because MFOs serve a number of families, costs per household are often lower and there is a typically a wider range of services and resources. On the other hand, it's always important for family members who are used to having exclusive access to their own SFO to remember that the staff and resources in an MFO are shared. It depends a lot on the individual organisation, but other benefits of an MFO can include:
-- exposure to a wider range of experience gained from working with multiple families (vs. just one);
-- a broader and more in-depth review of investment alternatives;
-- better availability of high-minimum and hard-to-access investments;
-- improved economies of scale and pricing;
-- enhanced IT infrastructure, cybersecurity, portfolio reporting, research, and access to in-house talent; and
-- in the case of the Wigmore Association and others, access to an international network of independent families' offices to support globally-minded families.