Uncategorised
UK Investment Sector Luminary To Stand Down In 2020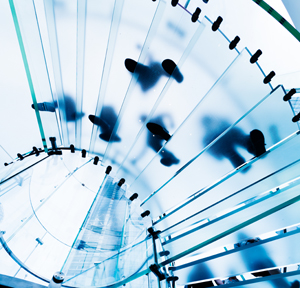 One of the big figures in Scottish and international wealth and asset management, Martin Gilbert, is to leave Standard Life Aberdeen next year.
One of the most prominent figures in the UK asset management sector in recent decades, Martin Gilbert, is stepping down from the board of Standard Life Aberdeen next year. He has advised colleagues that he will not seek re-election at its annual meeting next May.
Gilbert, who was chief executive of Aberdeen Asset Management – the business that insurer and investment house Standard Life bought in August 2017 – has had a colourful career. In the early noughties, Aberdeen came close to disaster when some split-capital investment trusts, which are closed-ended structures holding different types of shares, were pummelled in the stock market downturn after the dotcom bubble popped. But his business survived; it remained a high-profile asset management house, and became a high-profile player in regions such as Asia.
A proud Scot, Gilbert is an example of how the Scottish investment and financial services industry remains an important sector for the UK. He was, inevitably, drawn into debate around the time of the Scottish referendum campaign in 2015.
Until May next year, Gilbert will remain involved in the business and will transfer some of his his client and regulatory relationships to executive colleagues and certain public policy, industry body relationships to the chairman, Sir Douglas Flint.
"It is impossible to overstate Martin's achievement in building Aberdeen Asset Management into a truly global and widely respected investment firm. His ability to attract talent to deliver that success and his unrelenting commitment to the firm's clients leave a legacy of which he should be immensely proud and which serves as a solid foundation for our future success," Sir Douglas said.
Gilbert, said: "It has been an incredible journey, almost unimaginable from the earliest days when we were just three people in one office in Aberdeen with £50 million under management to today's total in excess of £500 billion ($616.9 billion)."
(Editor's comment: On a personal note, Martin Gilbert was one of those senior executives who took time and trouble to explain his business to me when, as a relatively inexperienced investments correspondent in the noughties, I was learning the ropes. His career has seen its ups and downs, but he surely does leave the business in a good position, and I'd like to pass on my good wishes.)