Strategy
Aviva Investors Adds To "Career Returners" Trend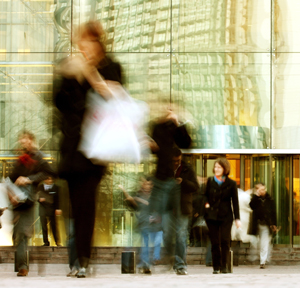 The programme follows a similar project that the firm held last year.
One of the UK's largest financial firms, Aviva Investors, has launched a "return to work" programme designed to encourage professionals who would like to get back into employment after two years or more out of the jobs market.
Aviva Investors, the global asset management arm of Aviva, yesterday announced its 2020 Return to Work programme, described as a "tailored six-month placement". It follows a programme last year that provided placements to eight professionals, four of whom have since found full-time roles at Aviva Investors. The firm is aiming to recruit up to 10 people this year. They will work in an area that fits with their previous experience and will be tasked with delivering a specific project for the business.
At a time when the job market for certain types of professional is tight – and when such people can be expensive to train – financial businesses are launching these projects, as is the case recently with Kleinwort Hambros, the UK private bank.
Under the Aviva programme, internal and external experts will provide coaching and mentoring for participants, along with training to help them develop additional technical skills and competencies. The programme is aimed at mid-to-senior level professionals with a background in asset management or wider financial services.
"This is a talent pool that is often overlooked by the general recruitment market, which can miss people who have been out of work for an extended period," Kirsty Baldock, Head of Talent Acquisition at Aviva Investors, said.