Surveys
Investor Confidence Sours Further In August - State Street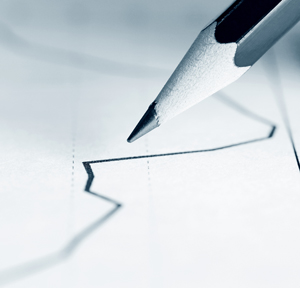 Global investor interest continues to deteriorate, according to a measure of buying and selling tracked by the US firm.
Investors in Asia, Europe and North America grew gloomier about the economic outlook in August, weighted by concerns about trade wars and the risks of a "hard Brexit", according to a barometer by State Street.
The Global Investor Confidence Index decreased to 75.9, down by 8.7 points from July's revised reading of 84.6. Investor confidence across all regions weakened, with the North American ICI decreasing from 80.3 to 72.5, the European ICI dropped from 98.6 to 89.0, and the Asian ICI fell from 91.8 to 89.2.
Sentiment about the state of global markets and the economy has been turning more cautious for some time. A few days ago, UBS announced that it had turned underweight on global equities.
The index measures investor confidence or risk appetite quantitatively by analysing the actual buying and selling patterns of institutional investors. The index assigns a precise meaning to changes in investor risk appetite: the greater the percentage allocation to equities, the higher risk appetite or confidence. A reading of 100 is neutral; it is the level at which investors are neither increasing nor decreasing their long-term allocations to risky assets. The index differs from survey-based measures in that it is based on the actual trades, as opposed to opinions, of institutional investors.
"In August, institutional investor sentiment declined once more against a backdrop of downside risks to the economy, increased political uncertainty in Italy, and the possibility of a hard Brexit," Rajeev Bhargava, managing director and head of Investor Behavior Research, State Street Associates, said
"Monetary and trade policy uncertainty is reducing risk appetite, and investors are watching for changes in interest rate expectations following this year's Federal Reserve conference in Jackson Hole," Bhargava said.
"This month's investor confidence index results reflect investors' growing concerns about the global economic slowdown and widespread declines in global manufacturing as the trade war between the world's two largest economies continues to escalate," Kenneth Froot said. "Investors are expressing renewed risk aversion in the midst of heightened volatility in the financial markets and a renewed inversion of the treasury yield curve."