People Moves
Who's Moving Where In Wealth Management? - IQ-EQ, Waverton Investment Management, Others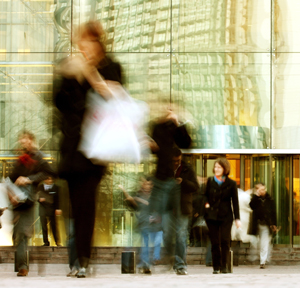 The latest moves in wealth management across Europe and the Middle East.
IQ-EQ
Following a recent rebranding from SGG Group, IQ-EQ has named Alasdair McLaren to head private wealth in Guernsey, a region set to play an important role in future strategy, the firm said.
IQ-EQ entered the Guernsey market in 2018 following the acquisitions of First Names Group and Augentius. Operations there are now united under IQ-EQ and run from two offices in St Peter Port and St Martin, with 120 staff covering the jurisdiction, the wealth advisor said.
McLaren joined the group in 2015 and moves from client services director, where he oversaw asset protection and estate structuring for ultra high-net worth international families. Commenting on the move, he said that private wealth is seeing "strong organic growth in Guernsey" and presenting "opportunities through both our international offices and our corporate and fund administration service lines."
He has spent 30 years in the fiduciary industry, including director-level positions with Kleinwort Benson, Saffery Champness and Scottish law firm Turcan Connell. The group said he is a well-respected figure in the Guernsey fiduciary community as a former committee member and chair of STEP's Guernsey branch, a former STEP Council member for the region and a long-standing committee member of the Guernsey Association of Trustees.
Waverton Investment Management
St James' London-based Waverton Investment Management has tapped former Lazard AM executive Michael Allen to become its chief operating officer.
As COO, he will be responsible for setting the firm's business operations strategy and policies, and overseeing operations teams. Prior to joining, the 30-year veteran held a series of senior posts, including COO at Augustus Asset Management and head of fixed income administration at GAM.
Allen will replace Mark Harrison who has served as COO since 2016 and will remain as a consultant to oversee several project completions.
CANDRIAM
Investment firm CANDRIAM has appointed Ryan Welch as a senior relationship manager in its London office, driving funds distribution to discretionary clients in London.
Welch began his career in the financial services industry with HSBC Asset Management in 1999. Since then he has worked in sales and marketing at Framlington and AXA Investment Managers. He joins CANDRIAM from Aviva Investors, where he was business development director responsible for London discretionary clients.
"Following the appointment of Elizabeth Para who leads our UK institutional effort, Ryan's appointment is another important step for CANDRIAM on our growth journey in the UK market," Derek Brander, head of UK distribution at CANDRIAM, said.
The firm had more than €1.0 billion ($1.121 billion) of assets under management for UK clients at the end of June this year. In total, the European firm oversees about €115 billion in AuM. It operates management offices in Luxembourg, Brussels, Paris, and London.
Artorius
Artorius, the UK wealth management firm, has hired Peter Cork as senior client partner. He was formerly Kleinwort Hambros' key client director, and had worked there for 20 years.
Cork joins the London office after the firm last month built a presence in the Midlands region.
Artorius, based in Manchester, provides wealth advice, family governance, portfolio management, multi-jurisdictional advice, credit structuring and advice on real estate, and classic cars. It has offices in London and Zurich.