Company Profiles
Finance-Hungry UHNW Clients Are New Frontier - Wealth Boutique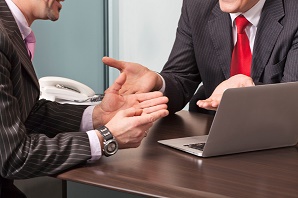 A new wealth firm argues that UHNW individuals at the higher ends of the spectrum - often with heavy capital needs - aren't banks' favourite type of customer. This creates a gap in the industry.
The word "disruption" gets thrown around (not always usefully) in commerce these days. A banker argues that the sector needs shaking up, but this is not about shiny technology or shared office spaces. Instead, he says he is trying to fix how even ultra-wealthy clients struggle to obtain finance.
A few days ago former Julius Baer senior banker Ali Jamal created a new business, Azura designed to appeal to ultra-high net worth individuals looking for solutions, such as forms of collateralised credit, a service not always on offer from their existing banks, particularly in cases where lenders are squeezing balance sheets to protect capital. Such has been the tale since the financial tsunami of 2008.
The 37-year-old did not want, he told WealthBriefing, to only build a new business after yet another decade or so working for an established bank (a trend one often sees in this sector). Instead he wanted to make the jump now, and bring like-minded people with him. He argued that Azura can handle a gap that has been in the market for some time, and is likely to get wider.
Jamal believes that a large part of the banking system, including that element which handles high net worth clients, is becoming commoditised. Banks are migrating to using the same systems to save costs. (See a story about Nordic banks doing this here.) Clients in the area - from mass affluent to up to $10 million - are also getting more commoditised and technology-driven solutions aimed at them. And Jamal reckons that many private banks will go after those in the $10 million-$25 million bracket. "There is a huge number of millionaires in this segment….they don't tend to need a bank's balance sheet."
But at the top end, such as from $250 million to $1.0 billion-plus, clients are seeking one trusted advisor to offer them multi-asset solutions, across multiple investment locations, as well as access to balance sheet capabilities. Ironically, however, a number of the large banks have compressed their balance sheets, and have pushed out some of the bankers who were used to dealing with such clients' demands, Jamal said. He said this is even the case with large firms which make a noise about serving UHNW clients.
"I want to take the risk [of building a very different business] today because this process will happen in the next five to seven years," he said, claiming that Azura is targeting assets under management of $8-10 billion in five years.
That banks have reined in some of their older lending and credit activity since 2008 cannot be denied. This week, as widely reported, Deutsche Bank, Germany's biggest bank, announced that it is cutting some of its investment bank exposure and slashing costs. For years Deutsche has been one of the mainstays of Europe's largest economy, embedded in the business community. While the bank is actually boosting its wealth management headcount and investing in services, it remains to be seen if its cuts to the IB side of things will be a turnoff for UHNW clients who want the balance sheet of a big firm. Post-crisis, big, integrated banks as varied as Citigroup, Credit Suisse, Barclays, BNP Paribas and HSBC have pulled in their investment banking horns. But money, like water, has a way of finding a level and the past few years have seen the rise of private debt funds and alternative, "shadow" forms of credit. (It is also worth noting, as an aside, that relatively young Swiss private banks such as REYL make much of their corporate advisory, pro-entrepreneurship culture, based on the idea that today's typical UHNW client has few divisions between operating business and liquid private wealth.)
Commercial banks have been squeezing some of their lending so there are business clients left wanting, Ray Soudah, chairman and founding partner, MilleniumAssociates, told WealthBriefing. When it comes to "Lombard Lending" (borrowing against assets such as equities), Soudah said private banks will demand a fairly large haircut on such a transaction. (His own firm offers services to find credit for such clients.)