People Moves
Who's Moving Where In Wealth Management? - JP Morgan, Charles Stanley, Others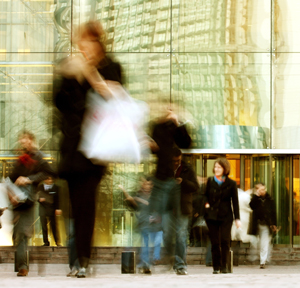 The latest moves in wealth management across the UK, Europe, Middle East and Africa.
JP Morgan Private Bank
JP Morgan Private Bank has appointed John Derrick as managing director and senior banker to its UK and Nordics markets.
Derrick, who will be based in London, will lead and develop a team of bankers advising ultra-high net worth individuals, families, charities and endowments on effectively protecting, managing and growing their wealth.
He will report to Oliver Gregson, head of UK and Nordics.
Prior to JP Morgan, Derrick was at Barclays Private Bank, where he was managing director and a member of the firm's senior leadership team. Previously, he held leadership positions at Lombard Odier and Goldman Sachs.
Charles Stanley
Wealth manager Charles Stanley has appointed two new members of staff to its intermediary sales team.
Sarita Kattoju will assume the role of intermediary sales manager and will focus on growing Charles Stanley's investment business in the Midlands, establishing new connections in the IFA community as well as supporting existing ones. Steve Thompson will join the Charles Stanley team as intermediary sales manager, tasked with growing the discretionary investment services business in Scotland and Northern Ireland.
Kattoju has almost 15 years' experience working in financial services for firms including Alliance & Leicester and Santander. She was most recently at HSBC as a premier wealth advisor.
Thompson has worked in the industry for over 26 years. During his career, he has worked at Kames Capital, Hartford and MetLife and he also spent five years based in the middle east with Assicurazioni Generali. Thompson's most recent role before joining Charles Stanley was with Morningstar Investment Management Europe.
Moores Rowland
Monaco-based financial services firm Moores Rowland has appointed French and English private client lawyer Frederic Mege as director.
A member of the Paris Bar Association, the Institut des Avocats Conseils Fiscaux (IACF), the Law Society (England & Wales) and the Society for Tax and Estate Practitioners (STEP), Mege has many years' experience advising international private clients on personal tax and other legal issues.
He began his career with Arthur Andersen in Paris. He then moved to London and worked at BDO Stoy Hayward and Grant Thornton in their respective private client tax departments.
Crux Asset Management
Crux Asset Management, the employee-owned investment management business, has appointed Richard Penny as a fund manager.
Penny joins Crux from Legal & General Investment Management (LGIM), where he was a senior fund manager.
Prior to this, he worked for M&G and Scottish Amicable.