People Moves
Standard Chartered Brings Over Former FCA Chief Executive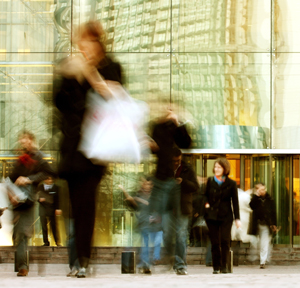 Standard Chartered has added a compliance veteran to its regulatory management team.
Standard Chartered has appointed a former chief executive of the UK's financial watchdog, Tracey McDermott, as group head of corporate, public and regulatory affairs.
McDermott served as acting CEO of the Financial Conduct Authority from September 2015 until June 2016. Prior to that, she held numerous senior roles at the FCA and was responsible for the conduct regulation of the UK's financial services sector, Standard Chartered said in a statement.
In her new London-based role, she will be responsible for Standard Chartered's global public affairs, sustainability and communications operations. She will report to Bill Winters, group CEO. She will work with Winters and José Viñals, group chairman, to strengthen the firm's core regulatory relationships, and with Mark Smith, group chief risk officer, on managing the company's reputational risk.
Steve Atkinson, currently group head of corporate affairs, will take up a new role as Winters' chief of staff, with effect from March 2017.
"Tracey has played a critical role in shaping and changing behaviours in the UK financial sector. Her strong leadership skills, together with a combined experience of bank supervision, regulation and policy development is outstanding, and she will play a critical role in further enhancing our relationships with regulators and policymakers," said Winters.