M and A
Liechtenstein's LGT To Acquire Majority Stake In Vestra Wealth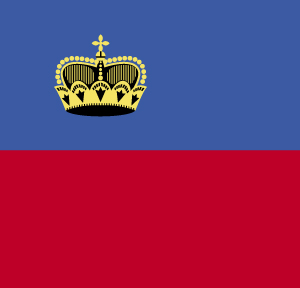 The Liechtenstein-based private banking and asset management group aims to gain a "significant foothold" in the UK market through the acquisition.
LGT has agreed to acquire a majority stake in London-based Vestra Wealth, primarily from external investors in the firm, for an undisclosed sum.
The remaining stake in Vestra Wealth, which as of last month had £5.6 billion ($8 billion) in managed assets, will continue to be held by the firm's executive partners. The firm operates from offices in London, Jersey and most recently, Bristol. It provides investment management and wealth planning services to high net worth individuals, as well as an outsourced private investment office service to ultra-high net worth clients.
The purchase adds to the already hefty volume of merger and acquisition deals in the global wealth management industry. According to Scorpio Partnership, there were a total of 124 deals last year – the largest number in the eight years the consultancy has tracked this activity.
The deal also suggests that banks in "offshore" jurisdictions such as Liechtenstein are looking to build onshore business platforms in markets such as the UK.
Following the deal, which is subject to regulatory approval, Vestra Wealth will be renamed LGT Vestra and will remain a partnership between LGT and the original partners. David Scott will be chairman of the board and Ben Snee the chief executive. Thomas Piske, CEO of LGT Private Banking, will chair the enlarged business' governing board.
"The group [LGT] and its owner, one of the most long-standing families in Europe, share our philosophy and can support us in enhancing and strengthening our offering to clients. The family's long-term approach was a key aspect in our decision to partner with the group, as it means we can focus on building sustainable success, as well as enhancing the opportunities for our loyal staff. LGT's purchase of a majority stake also allows some of our initial investors to be rewarded for the risk they took and their belief in our success when we started the business," said David Scott, senior partner at Vestra Wealth.
"While our focus is on continuity for Vestra Wealth's clients, we will cooperate in areas where Vestra can benefit from LGT's long-standing investment expertise. For LGT, Vestra Wealth is an excellent strategic and cultural fit, and this move marks a further step in the expansion of our long-term oriented international growth strategy," said Prince Max von und zu Liechtenstein, CEO of LGT.
LGT, which is owned by the princely family of Liechtenstein, had SFr 132.2 billion ($133.8 billion) in assets under management as of the end of 2015. The group's international private banking franchise currently covers Singapore, Hong Kong, Dubai, Austria and Switzerland.