People Moves
Vestra Wealth Expands Private Office Team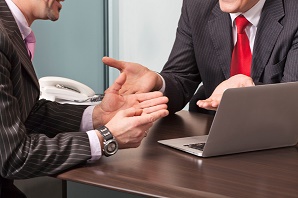 The UK wealth manager said the new appointment is in response to a "growing need" among UHNW individuals for family office services.
Vestra Wealth has hired Robert Juxon within its private office team, which caters to ultra-high net worth individuals.
Juxon previously spent a decade as director and senior private banker at Barclays Wealth and Investment Management, where he specialised in resident non-domicile clients. According to his LinkedIn profile, he left the firm in late 2014. He has also worked at Morgan Stanley and JP Morgan. In the new role, he will be based in London.
"Robert is a great fit for the private office team. He has earned the trust and respect of his clients and was attracted to Vestra by our focus on doing what is right for the client at all times. He enhances our ability to provide a quality service to our private office clients," said Natasa Williams, partner and head of Vestra Private Office.
Vestra Wealth, which was launched in 2008, had £5.6 billion ($8 billion) of assets under management as of the end of 2015. Vestra's private office team was established to provide wealth management advice and services in the manner of an "outsourced family office".