Art
EXPERT VIEW: Family Art Foundations - Protecting The Family Collection For The Next Generation - Part 1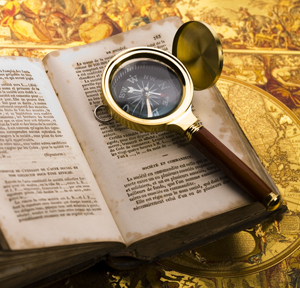 This article delves deeply into the world of the family art foundation and structures, such as those in Luxembourg, that can be created to protect and pass on collections.
Randall Willette, who is founder and managing director of Fine Art Wealth Management, and a member of the editorial advisory board for this publication, has already shared ideas on art, investment and collections with readers through the years. In this article, he teams up with Etienne Ceulemans, partner of Creattrust Sarl, of Luxembourg, to examine the role of family art foundations in protecting collections for the next generation. The article in part examines the foundation structure that is familiar in Luxembourg. This is the first half of the feature; the second half follows in due course. The editors are delighted to share these insights with readers; as always, they invite readers to respond with their views.
Introduction
Today, the private art collections of wealthy families can rival those of major art institutions. Private foundations are being created at an astounding rate and for many wealthy families, art collecting has become synonymous with art investing. Equally important, art collectors are moving toward an increased focus on using their wealth to realise what they define as a richer life and to achieve a greater sense of fulfilment for themselves and for their community by leaving a lasting legacy with their collection.
Having created or inherited a collection, many families will wish to ensure it is preserved both during their lifetime and for future generations. Planning how to transfer a family collection to the next generation can be one of the most critical aspects of building and maintaining a successful financial plan. Deciding where the collection may reside be it with a foundation, a family member, or a museum is also a key consideration. In light of potential tax and other financial liabilities, deciding on the best strategy early on can be of critical importance.
In recent years, a growing number of collecting families are choosing to create their own private foundation rather than to donate works art to existing institutions. While there are a number of factors driving the growth of foundations globally, the desire to preserve and protect the family collection is a major consideration. Equally important, once a collection has passed a certain threshold, a wide range of financial planning considerations come into play.
Ownership through a foundation structure can offer significant advantages over direct ownership in terms of preservation of the collection generally and, in particular, in relation to the owner. The very wide range of foundation formats available and the huge flexibility which careful drafting can incorporate into foundation instruments allows structures to be tailored to the needs of the particular client and collection.
Why families set up private art foundations
The family art foundation is a vehicle which aims to help families organise their collection for the purpose of transmitting their art to the next generation. Its objective is to manage and administer art assets in favour of one or more beneficiaries, or in favour of one or more aims, which are different than those dedicated to non-profit foundations.
Creating the right financial plan for an art collection requires a personal touch, taking into account the unique financial needs, interest in providing for heirs and other beneficiaries and the nature of the assets involved in order to chart a creative and sound financial course that serves the family effectively over time.
Questions concerning whether children will have the organisational and financial resources to care for a collection and whether there will be sufficient wealth to bequeath an inheritance outside of the collection itself may have to be worked out. Regardless of whether the children have an interest in the art, decisions about its disposal can often be quite emotional.
Individuals and wealthy families may use the family art foundation for many reasons which may include the following:
Desire to leave a lasting legacy:
A private art collection is often built on emotion and passion. It is only natural that collecting families who devote great care to cultivating their collections should wish for it to leave a lasting legacy. Moreover, the value of this familial patrimony will increase over time and it is important that the collection remains intact and continues to evolve over time. Families may wish to maintain control over the collection and to ensure the art is properly cared for. The foundation can also be used as an instrument to prevent the dispersal of the art after death.
Preserve the original vision of the founder:
Ultimately, collectors considering the creation of a foundation feel a responsibility towards their art and want it cared for and preserved. By creating a family art foundation, the founder ensures that his or her vision continues long after they are gone. Another consideration is the shape that their foundation will take - do they intend to build a permanent memorial or an evolving institution? Ideally, this should be decided early in the collecting process as it helps define the collection's scope. Any collection could potentially survive as either, but collectors should assess the unique benefits and setbacks of each model. A permanent memorial will serve the purpose of immortalising the founder while allowing the public to experience art as the collector intended.
Succession planning and a family's cultural heritage:
Collecting families need to make provisions for the preservation of their collection and transmission to succeeding generations. Family collections can provide essential clues to a family's past and can hold vital and unique information regarding the history of a family. Creating a family art foundation gives the possibility to choose how and by whom the collection will be managed in order to secure the family's heritage. Moreover, the foundation allows the separation of economic ownership of family property and the management of the family business. This is particularly useful when the founder has no children or if he considers that some of the heirs may not be suitable to oversee the collection.