Statistics
Chinese IPOs Generated Less New Wealth In Q1; Global Listings Remained Strong - PwC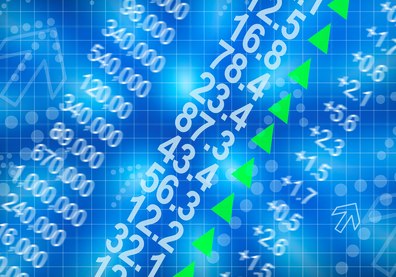 The IPO market is an important one to watch for wealth managers seeking liquidity events - and new clients. PwC tracked the latest trends in Asia and the globe for tech firms.
It was always going to be difficult for the Chinese initial public offerings market to sustain the kind of pace after last year's $25 billion-plus flotation of e-commerce giant Alibaba (although that was done in New York rather than in Hong Kong). Total proceeds of Chinese IPOs fell 27 per cent in the first quarter of 2015 from the preceding three months.
Figures from PricewaterhouseCoopers show that at least as far as tech firms are concerned, Chinese IPOs are ahead of the pack, with eight listings earning $1.1 billion of proceeds.
The number of Chinese tech IPOs in the first three months of 2015 fell from Q1 2014, which recorded 11 flotations with a total of $987 million raised. However, average proceeds increased from $89.7 million per IPO in Q1 2014 to $131.9 million in Q1 2015, the organisation said.
IPOs, along with trade sales of businesses, are an increasingly likely source of liquidity events in mainland China as the Asian giant opens its capital and financial markets to international investors. The advent late last year of the Shanghai-Hong Kong Stock Connect link – with a similar link due with Shenzhen – is also likely to bolster IPO and related activity longer term.
In Q1 2015, all the Chinese tech companies chose to list on Chinese exchanges. The Chinese regulator's shift from an approval-based to a registration-based system for IPO listings is believed to have simplified the IPO process and enhanced the attractiveness of going public in China, PwC said.
"While there are a number of Chinese technology companies in the US IPO pipeline, we anticipate significant growth in technology listings on domestic exchanges as a result of both the new registration based system and increase in valuations," Jianbin Gao, technology industry leader, PwC China, said.
The most noticeable development for China tech IPOs in the first quarter was the absence of cross-border listings, the organisation said.
"Given the shift in Chinese regulatory policy, there may be a slowing in the pace of cross-border deals. The three cross-border listings in Q1 2015 were from Sweden, Israel and South Korea. They listed on FirstNotStock (a NASDAQ sub-exchange), NASDAQ Global Select and the Hong Kong Stock Exchange respectively, it said.
Global story
On a global level, technology IPOs maintained a "healthy pace", PwC said, after 2014 recorded the best year of the decade for tech listings.
There were 23 tech IPOs and total proceeds of $6.1 billion globally. The top ten listings were split evenly between China, the US and Europe, with three each, and one from South Korea.
Globally, total Q1 2015 proceeds declined by 11 per cent and the number of tech IPOs dropped by 12 per cent compared to Q1 2014.
In terms of global sectors, the internet software and services sub-sector again dominated the top ten technology IPOs, accounting for 64 per cent ($3.2 billion) of proceeds and 40 per cent of the top 10 IPOs in Q1 2015. Computers, storage and peripherals followed in second place with 24 per cent of the top 10 proceeds and 30 per cent of the top 10 IPOs.