Compliance
Swiss Banking Luminary Urges Country To Cooperate With EU, Avoid Being Isolated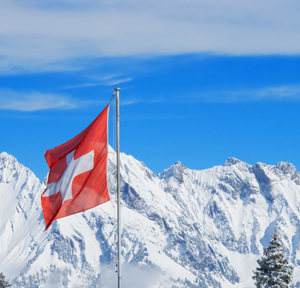 One of Switzerland's top bankers says the country must co-operate more wth the EU to protect cross-border trade, striking a conciliatory tone in the wake of a recent controversial immigration vote.
The Swiss Bankers Association has said that cooperation with the European Union remains crucial for wealth and asset managers to secure cross-border service business and has called on regulation to be adapted in order to remain competitive.
Relations between Switzerland and the EU have been complicated by a referendum in February in which the Swiss voted to curb immigration, which has stifled progress in agreeing bilateral agreements with the union.
Patrick Odier, chairman of the board of directors at the Swiss Bankers Association, said in a speech that the situation was "having painful consequences for the financial sector", which risked becoming marginalised or even excluded as a result.
"To my regret, it is now clear that there will not be an agreement on services in the short-term. It is therefore – in a first phase – imperative for our political authorities to negotiate intergovernmental agreements with individual countries in the EU," said Odier.
"I am thinking in particular of Germany, France, Italy and Spain, countries where the majority of our clients lives and where our business will be developing best. That way as many jobs as possible will be retained in Switzerland," he added.
The latest development underlines the huge changes the Alpine state has undergone in recent years as it moves towards phasing out its tradition of bank secrecy, opening the way for the automatic exchange of bank data.
As Swiss banks of all types come under increasing pressure as a result of the changes, there have also been concerns about the impact of increased competition from other financial centres, such as London, Singapore and Hong Kong.
A report last month by PricewaterhouseCoopers revealed that Switzerland has lost SFr350 billion ($375 billion) from foreign clients since 2008. Meanwhile, a recent study by KPMG and the University of St Gallen of 94 private Swiss banks found that more than a third made a loss in 2013, while the number of private banks in the Alpine state had declined from 182 in 2005 to 139 last year.
Since the 2008 financial crash, protectionist tendencies and new international standards such as MiFID have made it increasingly difficult for Swiss banks to access foreign markets, interfering with their business activities.
According to the SBA, a bilateral agreement with the EU on this issue is highly unlikely in the medium-term due to political reasons, therefore Switzerland must "quickly identify" solutions with key EU countries in order to secure cross-border service business.
The SBA also said that jobs could only be safeguarded in Switzerland if banks were able to continue providing cross-border services for their foreign clients.
Patrick Odier stressed that the banks in Switzerland are prepared to adopt certain international rules in return. However, the SBA is strongly opposed to anything that goes beyond this.
"In terms of regulation, my message is simple and clear: yes to equivalence, especially so we can claim better market access, but no to a systematic Swiss finish," said Odier.