Philanthropy
Julius Baer Hopes To Connect With Global Audience Via Formula E Championship Deal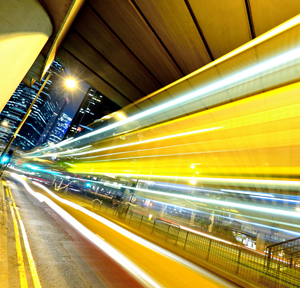 Julius Baer has entered a global sponsorship deal for a new motor racing championship where the cars are all-electric.
Motor racing appears to be getting harder to hear as engine technologies change, but Swiss private bank Julius Baer aims to make plenty of noise through its role as global sponsor of the new FIA Formula E Championship, which debuts in Beijing.
The championship comprises 10 races and is the first to be fully electric, the Zurich-listed bank said in a statement today. UBS, Switzerland's biggest bank, is currently global sponsor for the more conventional Formula One championship.
The development of the "E" championship is seen as how moves to develop more efficient transport technologies can be boosted by the glamour and excitement of motor racing, even though purists might be switched off by the lack of sound that the cars might produce.
For the inaugural season, 10 teams, each with two drivers, will go head-to-head, including among others former Formula 1 drivers Lucas di Grassi, Nick Heidfeld, Jarno Trulli, Sébastien Buemi, Nelson Piquet Jr and Bruno Senna as well as two female drivers, Michela Cerruti and Katherine Legge. There will be both a drivers' and a teams' championship.
All Formula E races will be one-day events on city-centre circuits with practice, qualifying and the race taking place on a single day in order to minimise disruption to the host city. The races will begin by standing start and last for approximately one hour with drivers making one mandatory pit stop in order to change cars. The cars have a maximum speed of 225 km/h and are at top speed slightly louder than an ordinary car.
Starting with the first race in Beijing on 13 September 2014, Julius Baer will be the exclusive global partner of Formula E. Its logo will be prominently shown both on the cars and on the race tracks. For the bank, Formula E with its visionary approach and global reach is an ideal sponsorship platform as the new race series stands for many values Julius Baer shares, such as innovation, sustainability and forward-looking pioneering spirit.
"We are excited to support the FIA Formula E Championship as its exclusive global partner. This gives us the unique opportunity to get involved in the world's first fully-electric racing series which fosters innovation towards more sustainable means of transport. Formula E provides us with a first-rate global platform to share this bold vision with our clients," said Boris Collardi, chief executive of Julius Baer.
Alejandro Agag, CEO of Formula E, said: "We're delighted to be welcoming Julius Baer to the Formula E family and to see their commitment and support to clean energy and sustainability. To be able to announce a major global partner of this stature on the eve of the first race is very exciting, and shows the continued strength and momentum of the series."