Offshore
FEATURE: Beneficial Owner Data Could Put Wealthy Into Arms Of Kidnappers - Banker Warns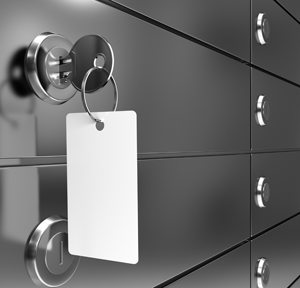 The UK Government calls for a crackdown on tax evasion by publishing a UK-wide register of all company owners, which could expose the wealthy to increased risk of kidnapping, the private client director at RBC has warned.
The UK government calls for a crackdown on tax evasion by publishing a nationwide register of all company owners, which could expose the wealthy to increased risk of kidnapping, Alan Binnington, private client director at Royal Bank of Canada has warned.
The register is designed to unmask accountants, lawyers and business figures who use shell companies – often located in offshore tax havens such as Guernsey, Jersey and the Isle of Man – to hide the identity of ultimate beneficiaries. It was first championed by David Cameron, UK prime minister, during his chairmanship of the G8 summit in June last year and is now being pushed by the business secretary Vince Cable.
The government last week showed its commitment to the proposal by including it in the Queen's speech under the Small Business, Enterprise and Employment Bill.
Although an exact date for its introduction has not been set, it has caused a stir in the Overseas Territories who thrive on providing wealthy investors with anonymity.
Nevertheless there are no signs that the government will exempt the UK's offshore financial hubs. In April, Cameron wrote a letter to the Overseas Territories stating that they would be included in all the beneficial ownership plans.
"I am firmly of the view that making company beneficial ownership information open to the public is by far the best approach. It will give businesses and individuals a clearer picture of who ultimately owns and controls the companies they are dealing with and make it easier for banks, lawyers and others to conduct due diligence on their customers," Cameron wrote in the letter.
"It will shed light on those who have provided false information, helping to tackle crime where it occurs and deterring people from providing this false information in the first place," he added.
While the plan is laudable in its goal, critics point out that individuals with offshore investments will be exposed and taken advantage of by criminals who can easily access public information about their potential victims.
For wealthy individuals from Latin America and Africa, having investments in the Overseas Territories is one way of staying anonymous from criminals - in particular kidnappers, said Binnington. They also live in these countries in modest homes and without flash cars to prevent being robbed or attacked.
"Kidnapping is a very real threat for the wealthy and their children in many parts of the world," said Binnington. "For many, maintaining a low profile is key, especially when it comes to everyday things such as taking their children to school. The beneficial ownership exposes legitimate clients by making public personal financial information about them and seriously increases the risk of kidnapping."
According to crisis management company red24, there were 33,000 kidnappings in 2013 globally and it is estimated that the kidnap-for-ransom insurance market is now worth $500 million (£299 million) per year, reflecting some of the steep ransom demands that can reach $10 million.
Statistics show that Mexico, Nigeria, The Sahel and Pakistan were the primary kidnapping spots in 2013. Mexico reported 750 kidnappings in the first half of last year, an 8 per cent rise on 2012 and the highest recorded number since statistics began tracking the crime in 1997.
Meanwhile, over the same time period Nigeria accounted for more than 25 per cent of all kidnappings globally and 70 per cent of all incidents in Africa. Red24 predicts an escalation of incidents throughout 2014, driven by criminal and Islamist groups using kidnapping as a means for raising funds and applying political pressure.