People Moves
BNY Mellon Announces New Head Of Asia-Pac Global Client Management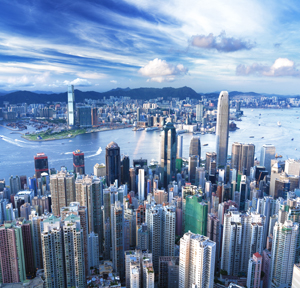 BNY Mellon Asia-Pacific promotes depository receipts head to global client management head following the promotion of Eleni Wang to Asia-Pacific investment services head in 2013.
BNY Mellon, the global investments firm, has named a new head for its Asia-Pacific global client management business.
Gregory Roath takes over from Eleni Wang, who was appointed Asia-Pacific head of investment services in 2013. Roath joined the company in New York in 1999, working in both product management and Western European relationship management. In 2001, he moved to London to assume several senior functions before relocating to Hong Kong in 2008. In 2010, he was promoted to head of depositary receipts, Asia-Pacific.
Roath's old post will be assumed by Neil Atkinson, who moved to Hong Kong from the London office in 2011 to become the head of product development and strategy in Asia-Pacific. As the new global client management head in the region, Roath will work closely with each of the businesses and country executives across the region. He is a part of the Asia-Pacific executive committee and Asia-Pacific operating committee. He reports to Steve Lackey, chairman for Asia-Pacific.
In a statement, BNY Mellon said that Roath's promotion is in line with company's international expansion strategy.
"Asia represents a dynamic and growing market, and we see many exciting opportunities in the region. We continue to gain market share and benefit from the steady investments we are making to help Asian institutions succeed at every stage of the investment life cycle," said Lackey.
Depositary receipts are a major component of the firm's investment services business. In Asia, BNY Mellon has an overall market share of 55 per cent in the region as at 31 December 2013.