People Moves
Summary Of Executive Moves In Global Wealth Management - October 2013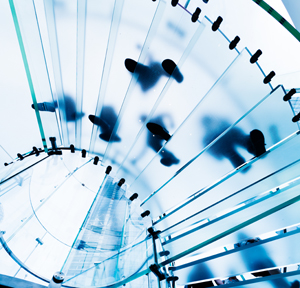 Switzerland
Bank J Safra Sarasin has appointed Sergio Penchas as head of
its asset management, products and sales division, and as a member of its
executive committee. He took over from Burkhard Varnholt, who resigned. Penchas
resigned from his membership of the board of directors of Bank J Safra Sarasin
Ltd and of J Safra Sarasin Holding AG.
Penchas, a Brazilian citizen, has more than 20 years of
experience in the banking and financial markets industries with the Safra
Group.
Cecile Civiale Vuillier, a former chair of STEP Suisse
Romande, was appointed as director at Corpag Services (Switzerland) in Geneva. Until recently, she was managing
director of Alpadis in Switzerland,
responsible for Swiss operations; she previously spent two years at Bedell
Trust Suisse as director and then managing director. Prior to that she worked
in a management company in Switzerland
for eight years, where she provided international trust and corporate services
to clients worldwide. Civiale Vuillier, who is also a judge for this
publication's Switzerland/Liechtenstein wealth management awards, is also a
member of WealthBriefing's Swiss
editorial board.
Appway, the onboarding specialist firm, opened a new office
in Ticino, Switzerland, which is expected to
be home to 30 employees and be a training centre for developers.
The firm has done business in the Ticino
area since 2006; the new office means it will significantly expand its presence
there.
KPMG, the accountancy and professional services firm,
restructured its advisory arm in Switzerland. Peter Dauwalder took over as head of
transactions and restructuring while Anne van Heerden is in charge of
consulting. Overall responsibility for advisory remains with Stefan Pfister. To
streamline this area of work, the advisory segment will be divided into two
areas, transactions and restructuring and consulting.
Nerine Group of Fiduciaries, part of financial services
provider Nerine Group, appointed Walter Ferrari to the role of finance director
in its Geneva
office. Ferrari, with more than 25 years' professional experience within the
finance industry, served a number of international finance companies, and was
also a senior member of staff for a private family office where he was
responsible for their accounting and finance requirements.
Europe
Deutsche Bank renewed co-chief executive Jürgen Fitschen's
contract, which now runs to 31 March 2017. The bank's supervisory board agreed
the request after it had been proposed at the chairman's committee on 11
September this year. The contracts of Fitschen and Anshu Jain, co-CEOs of
Deutsche Bank, both continue through to March 31 2017. Both men had asked for
the contract renewal.