People Moves
Summary Of Executive Moves In Global Wealth Management - October 2013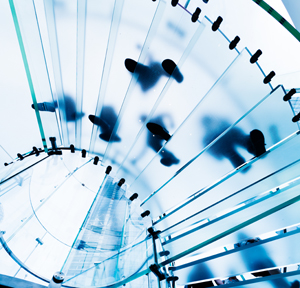 Merrill
Lynch Wealth Management hired an advisor team from UBS Private Wealth
Management with over $1 billion in assets and over $11 million in production.
The team -
comprised of Stephen Ruvituso, Lee Konopka, Robert Matluck and Todd Stankiewicz
- joined Merrill's White Plains, NY, complex. Meanwhile, Robert Brust joined
Merrill's Ponte Verda, FL, office from Wells Fargo.
Chicago,
IL-based investment management firm RiverNorth Capital Management bolstered its
team with three new appointments. David Gifford joined RiverNorth as an
investment analyst. Chris Lakumb is a portfolio specialist and responsible for
supporting the investment management team and serving as a liaison between
RiverNorth's portfolio managers and investor base.
Paul Raskin
joined as a software developer, responsible for data operations and the
development of core infrastructure and proprietary trading systems. Gifford previously
worked as a senior trader on the equity desk at Wolverine Trading for 11 years.
Lakumb has rejoined RiverNorth after relocating to California to work for EverBank as a wealth
management specialist. Raskin has spent more than five years writing financial
software, and most recently wrote futures and options trading applications as a
software developer for RJ O'Brien & Associates.
Raymond
James recruited a team of advisors operating as TSD Capital Group - an
independent firm in Athens, GA - to Raymond James Financial Services, the
firm's independent broker-dealer. The team includes Bill Schroth, senior
investment advisor and TSD managing partner; Joseph Taylor, senior investment
advisor and TSD managing director; Kip Dominy, senior investment advisor and
TSD partner; financial advisors Bruce Kelly and Ken Hyatt; senior registered
administrative assistant Leigh Anne Kane; and senior administrative assistant
Anna Richardson.
The team
came to Raymond James from Wells Fargo Financial Advisors Network.
Howard
Altman, co-chief executive and principal-in-charge of Rothstein Kass' financial
services group, was named as treasurer of the Managed Funds Association.
Altman will
also serve for one year as a member of the MFA's board of directors.
Manulife
Asset Management hired Richard Bonzagni as a managing director within the
firm's global consultant relations team. He spent the last 13 years with
Cadence Capital Management, a Boston-based boutique investment manager - most
recently as a principal with consultant relations, sales and client service
responsibilities.
Kansas-based
Mariner Wealth Advisors, the independent wealth advisory firm, brought in
Robert Swift as senior vice president of trust and estate planning.
Swift has
25 years of industry experience and joins Mariner from Colorado State Bank and Trust,
where he most recently served as senior vice president and trust manager.