People Moves
Summary Of Executive Moves In Global Wealth Management - October 2013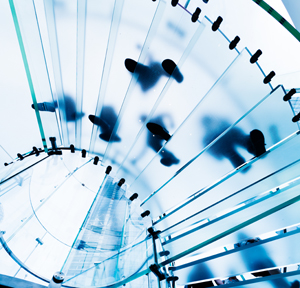 Morgan
Stanley Private Wealth Management Asia hired a former UBS Private Bank
executive to join its managed products team, this publication has learned.
Effective December
2013, Ernest Chan joins the company as managing director and head of managed
products Asia. This is the first time Morgan Stanley has had a managing
director in this role.
Chan was
previously a managing director and head of investment funds, sales and
distribution at UBS Private Bank Hong Kong and brings twenty years of credit
marketing, capital advisory and funds distribution experience to the firm.
Prior to UBS, he was with JP Morgan Private Bank Hong Kong.
Betty Wong
joined Banque Privee Edmond de Rothschild as a director in Hong Kong.
Wong formerly
worked at Swiss-headquartered BSI (owned by Italian financial services group
Generali).
Withers, the
international law firm, bolstered its Asian family practice with five key hires
in Hong Kong.
Veronica
Chan, April Wong, Billy Ko and William Huynh all joined the Hong Kong practice
from other law firms, while Tim Carpenter relocated from the Withers London
office. The company's 15-strong family team in Hong Kong advises clients on
issues pertaining to families, such as divorce, prenuptial and postnuptial
agreement, forum shopping, and child custody and cross-border disputes.
Investec
Asset Management expanded its Asian retail fund capabilities with the creation
of a new management position.
Beonca Yip
assumed the newly-created role of head of advisor distribution for Asia
ex-Japan and reports to Richard Garland, managing director of the Americas,
Japan and Asia advisor client divisions. Yip was previously the head of retail
at Eastspring Investments, the asset management arm of Prudential Asia. She left
in May 2013.
Tokyo-headquartered Mitsubishi UFJ Financial added John V Roos,
former US Ambassador to Japan, to its six-member global advisory board.
Roos served as ambassador from August 2009 to August 2013. He is now
part of a group composed of two European, two Asian and two American
members.
The State Bank of India named Arundhati Bhattacharya
as the bank's 24th chairperson, succeeding Pratip Chaudhuri who retired
on 30 September. Bhattacharya, who previously served as managing
director and chief financial offer, is SBI's first female chairperson.
She has been with with the bank since 1977.
Threadneedle Investments named Soo Nam Ng as head of
Asia equities, along with four more key hires for the region. Ng works
with a new team consisting of Bernard Lim as senior fund manager for
Asia ex-Japan, Christine Seng as fund manager for Singapore and
Australia, Weixiong Liang as analyst and Wee Jia Low as senior
associate. All are based in Singapore.
State Street Global Services appointed Elizabeth
Sok-Gek Chia as head of global services for South East Asia and
Singapore branch manager. Chia was the managing director and head of
client development at BNP Paribas Securities Services and is now
responsible for building the business in Singapore, Brunei, Malaysia and
Thailand, while leading the Singapore office.
ANZ Private Bank named Mario Bassi to the role of
global business development head, based in Singapore. Bassi joined the
firm from a three-year stint with Solution Providers. He is a veteran
banker who has held senior roles at Deutsche Private Bank and Credit
Suisse.
UK-headquartered financial software firm Misys
appointed Chris Curtis as its regional sales director for Asia-Pacific.
He took over from Craig Bennett. Based in Singapore, he now oversees new
business development and client relationships across the Asia region.
Avaloq Group, the global banking technology
developer, hired Gery Dachlan as head of sales for Asia-Pacific, based
in Singapore. Dachlan previously served as head of private banking sales
for Asia at TradingScreen.
BNP Paribas, the French banking giant, appointed
Pierre Veyres as chief executive of BNP Paribas Singapore and regional
head for South East Asia. He took over from Jean-Pierre Bernard, who
retired. Veyres had been the global head for BNP Paribas CIB Transaction
Banking since December 2009. Also appointed was Arnaud Tellier as CEO
for the wealth management, Singapore branch. Tellier replaced Serge
Forti, who continues to focus on his role as head of Singapore,
Indonesia and Malaysia markets.
International law firm White & Case expanded its
global partner roster by 18, two of whom are based in Asia. Thomas J
Benedict was named partner in the global white collar practise in
Singapore, while David Li joined the Beijing team as partner for the
global banking practise.
Eastpring Investments, Prudential UK's Asian asset
management arm, announced Gwee Siew Ping as its new chief risk officer,
reporting to Guy Strapp, chief executive. She replaced Lakshman Kumar,
who retires at the end of 2013 from his position as head of risk,
compliance and governance. She was previously the regional head of
compliance and risk for Asia-Pacific at Schroders Investment Management.