Strategy
"Serial Entrepreneur" Jason Ma Writes About Future Business Leaders At Elite Universities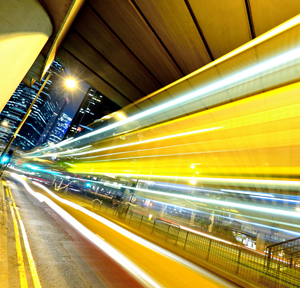 Across the Bay
Across the Bay and down the peninsula, Stanford University
has continued to be the elite of elite universities when it comes to tech
entrepreneurship. At Stanford, I have participated as a new mentor at StartX
(including the last two StartX Demo Day events), an observer at the Startup
Weekend at Stanford, a judge at the Business Association of Stanford
Entrepreneurial Students' BASES 150k Challenge and a guest speaker at other
occasions.
What strikes me are the consistency and cohesiveness of the
high energies, enthusiasm and innovative ideas of the student teams, as well as
the enthused staff everywhere I go. These typically reflect cultures and
leadership that have been working. Or could this partially reflect the Stanford
Duck Syndrome - students appearing to glide easily above water but beneath the
surface they are paddling like hell to stay afloat? I contend that at all
reputable elite universities, it takes focused and sustained hard work–whether
gracious on the surface or not - for students, including entrepreneurial souls,
to do well.
StartX is a Stanford-affiliated non-profit that accelerates
the development of Stanford's top entrepreneurs through experiential education
and collective intelligence. Based on research of hundreds of Stanford alumni
entrepreneurs whose companies are able to deliver nearly $3 trillion of
economic impact every year, StartX has built an organised ecosystem and
training program to create highly effective entrepreneurs. Their model focuses
on developing start-up founders' core skills while building their companies and
providing them access to key people including mentors, industry experts and Silicon Valley's top investors.
StartX founder and CEO Cameron Teitelman comments: "To date,
StartX-backed founders have raised over $100 million, with an average funding
rate of $1.5 million. Over 85 per cent of our companies have raised money and
we have four acquisitions to date. For all of this, StartX charges nothing and
takes no equity. We are able to support founders in every industry." I have
learned that over 50 per cent of the entrepreneurs at StartX have PhDs, with
the rest being a mix of medical, business and engineering masters and
undergrads, and that 10 per cent of the founders are current and former
professors.
At the recent BASES E-Challenge competition, a team reports
that 10-40 per cent of all food purchased by a restaurant ends up getting
dumped at the end of the day. Their idea is to connect the excess supply of
wasted but still good food at restaurants with the demand of hungry consumers
interested in discounts, like some college students. The idea is extremely hard
to execute and scale (i.e. unfundable) unless there will be a convincing story
on how to sustainably and cost-effectively incentivise and perfect setups and
execution on the supply and demand sides. Unlike two of my fellow judges who
were VCs assigned with metrics from their firms, I praised the kids on their
genuinely good thought in trying to solve a real problem and thanked them for
not presenting another try-to-get-rich-quick-but-not-much-substance Web service
firm.
Other Stanford entrepreneurship programs and initiatives
include the mature Stanford Technology Ventures Program (which has attracted a
wide spectrum of the most successful founders, CEOs, venture capitalists and
other industry luminaries as guest speakers), the Stanford Entrepreneurship
Network (SEN) and the Stanford GSB Entrepreneur Club (E-Club). Stanford enjoys
a sustainable competitive advantage–location at the epicentre of global Silicon Valley.
More and more top colleges and universities are working hard
on providing entrepreneurship education, if not also incubation or acceleration
of actual start-up ideas and companies. This includes some of the small liberal
arts colleges. The STEM-focused Harvey Mudd College in Southern California
has been all over it, including the HMC Entrepreneurial Network (HMCEN). And my
recent visit to The Juilliard School in New
York City shows that even this elite performance arts
school has actively begun offering entrepreneurship education.