People Moves
Summary Of Executive Moves In Global Wealth Management - April 2013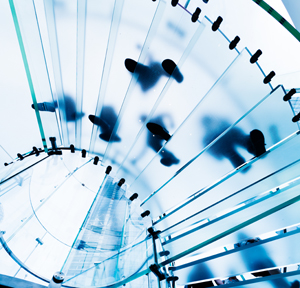 Braemar
Estates, the property management arm of investment firm Brooks Macdonald Group,
appointed Chris March to the newly-created role of chief executive. March
joined from Allsop Residential Investment Management and oversees the growth
strategies of the company.
Coutts
appointed Layla Fear as wealth manager in its Birmingham office. She joined
from JM Finn & Co where she was an investment manager, and will report to
director Miles Plumb.
Barclays
Wealth and Investment Management promoted its director Paul Freeman to assume
overall responsibility of its Bristol office. Freeman had been at the firm for
more than 10 years. In addition, Matt Windows and Michael Smith were also
promoted to the roles of director and vice president, respectively. Windows
joined Barclays in 2007 while Smith joined in 2001. Barclays also appointed
Eileen Cronin to the newly-created role of director in its Cardiff office.
Meanwhile,
Barclays confirmed the chief executive of its wealth and investment management
division, Tom Kalaris, along with Rich Ricci, currently chief executive
officer of its corporate and investment banking arm, will retire from
the bank, effective from 30 June. Kalaris joined the firm in 1996 and before
that spanned an 18-year career at JP Morgan. Peter Horrell was named interim
CEO of wealth and investment management, with effect from 1 May.
In addition,
Skip McGee was hired as CEO Barclays Americas with effect from 1 May. He joined
the firm in 2008. Eric Bommensath and Tom King were also appointed co-chief
executives of corporate and investment banking effective from 1 May. Bommensath
joined Barclays in 1997 while King joined in 2009.
Yorkshire Bank
appointed a new leadership team for its Hull and Humber business and private
banking centre. Brian Lake joined the firm in 2009 and currently leads the new
business and private banking team. Other key figures include Anthony Hutt,
relationship manager, commercial businesses; Matt Smith, relationship manager,
commercial businesses; Danny Ruston, David Burgess and Richard Boor, business
development managers; and Graham Wickenden, private banking manager.
Yorkshire Bank
also appointed a new leadership team for its west Yorkshire business and
private banking centre earlier in April.
Henderson
Global Investors appointed Rob Page as global head of marketing, due to start
this summer. He will report to Greg Jones and oversee the UK and European
marketing, investment marketing, public relations and e-commerce teams. Until
then, Page remains head of marketing and communications at Hermes.
BlackRock's UK
Income co-manager Nick McLeod-Clarke took long-term sick leave. On his return
he will oversee a number of institutional mandates, but will not go back to
co-managing the UK Income fund with Adam Avigdori which he has been doing since
2009.
Franklin
Templeton Investments promoted David Zahn to the newly-created role of head of
European fixed income, based in London. Zahn retains his responsibilities as
senior vice president and portfolio manager of various funds, but also leads
the firm's effort to enhance its European fixed income capabilities. He has
been working at the firm since 2006.
St James's
Place confirmed that its non-executive director, Steve Colsell, will step down
from the firm's board, effective from 1 June. He joined in 2009 and is believed
to be retiring. The firm appointed Sue Harris and Alison Hewitt as
non-executive directors to replace Colsell, subject to regulatory approval.
Both will meanwhile continue their board duties for Lloyds Banking Group.
Scoban
appointed Jeremy Vaughan to the newly-created role of executive director of its
London office. Vaughan joined from Adam & Co where he spent 16 years.
Butterfield
Private Bank appointed Paul O'Neill as head of UK asset management, based in
London. O'Neill oversees the management of the London investment business and
aims to integrate the group research and London portfolio management teams. He
joined from Talisman Global Asset Management.