People Moves
Summary Of Executive Moves In Global Wealth Management - April 2013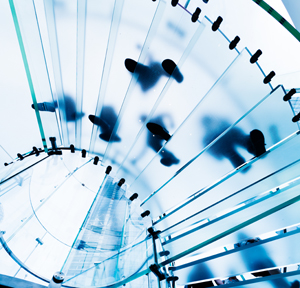 Global investment manager BlackRock named Sabrina Gan as
director and head of retail distribution in Singapore, responsible for mutual
funds and iShares ETFs in the city-state. Gan was previously part of the
intermediary retail team at Schroders Investment Management in Singapore.
Mirae Asset Securities, the brokerage arm of South Korea's
Mirae Asset Financial, announced that it is reducing its Hong Kong staff
numbers by around 20 by end of April 2013, in response to declining global
market activity. The company made clear that it is not shutting its Hong Kong
office down and that its wealth management operations are unaffected.
Kohlberg Kravis Roberts, the New York investment firm,
promoted Japan managing director and chief executive Shusaku Minoda to chairman
of Japan. Minoda's former responsibilities were given to Hirofumi Hirano, who
joined the company from AlixPartners Asia, where he served as MD and head of
the Asia practice.
Australian investment manager Equity Trustees created a new
senior role within its private wealth services business. Julie Foster took the
position of national manager of advice and personal services, having previously
worked for the likes of Tower Australia, Commonwealth Bank, Suncorp and
Colonial. The new post is in line with preparations for the new Future of
Financial Advice reforms, which will be mandatory by 1 July 2013.
BNY Mellon created a six-person equities team in Tokyo,
Japan, led by Miyuki Kashima. Kashima and her group, composed of investment
managers, analysts and a trader, joined from ING. She now reports locally to
Shizu Kishimoto, representative director and president of BNY Mellon AM Japan,
and functionally to Alan Harden, CEO for the Asia-Pacific investment management
business.
After Bank of Queensland took over the retail financial
services business of billionaire Richard Branson's Virgin Group (Virgin Money
Australia), it placed industry veteran Brian Bissaker as chief executive of the
newly-acquired entity. Bissaker was previously a wealth consultant at
Commonwealth Bank Group. The then-VMA managing director David Curneen left the
business, but remains a consultant throughout the transition.
Bank of China Hong Kong appointed Zhu Yanlai as deputy chief
executive, strategic planning and management, taking charge of the chief
executive's office and the renminbi business. Zhu joined the group in October
2001 and was named assistant chief executive in May 2010. She has been part of
Bank of China since 1997 and served the Canadian and Macau offices.