People Moves
Summary Of Executive Moves In Global Wealth Management - April 2013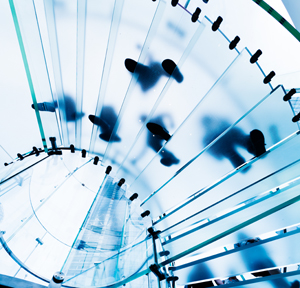 New York-based Provident Bank promoted its chief wealth management officer, James Nesci, to executive vice president.
Nesci, who is also president of Beacon Trust Company, a Morristown,
NJ-based subsidiary of Provident Bank, has over 20 years of financial
industry experience and is working to enhance and expand Provident's
wealth management offering.
Nesci is a member of Beacon Trust's board of directors and Provident
Bank's executive leadership team. He also serves on several of the
bank's management committees, including the asset and liability,
officers trust, and disclosure committees. Additionally, he is a board
member of Provident Investment Services.
Rothstein Kass brought in Todd Kesterson as director of family office
services in Dallas, TX - a role in which he will provide accounting,
tax and business consulting services to high net worth individuals and
family offices.
Kesterson has about 25 years of experience in public accounting,
wealth advisory and business operations. He has also worked in family
business consulting, investment analysis, estate and business planning,
internal controls and risk aversion, and budgeting and cash management.
Kesterson spent the past 15 years or so as president and chief
financial officer for the private wealth management office of a high net
worth family in Dallas. In that role, he oversaw all business and
day-to-day operations including accounting, planning and forecasting,
asset custody and security, human resources functions, and private
foundation operations and compliance.
Before that, he served as CFO of a privately-held auto finance
company, having started his career as a tax consultant at Ernst &
Young.
Denver, CO-headquartered Janus Capital took on Michael Stern as sales
director, charged with expanding the firm's intermediary distribution
and sales in New York City.
Stern has over 20 years in financial services sales and sales
management and was most recently a market director within the wealth
management group at JP Morgan Chase. He started his career as a
financial advisor and, later, a branch sales manager at Smith Barney in
Melville, NY.
White Oaks Wealth Advisors, an independent and private wealth
management firm in Minneapolis, MN, promoted Michaela Larson to director
of operations.
Larson joined White Oaks Wealth Advisors five years ago and has since
been managing the firm's internal and external communications.
Los Angeles, CA-headquartered Aristotle Capital Management hired
Catalina Llinás as a managing director within its client service and
marketing team.
Llinás was latterly a senior vice president at Metropolitan West
Capital Management, having previously held an investment role at
Citibank in Spain.