Strategy
Pictet, Lombard Odier Kiss Goodbye To Unlimited Liability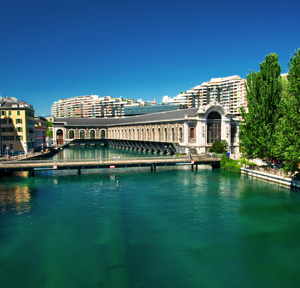 Two of Switzerland's oldest "family" private banks, Pictet and Lombard Odier, both operating with unlimited liability to losses for decades, aim to scrap this business model from 2014 because of rapid expansion, they announced today.
The Pictet Group and Lombard Odier intend, subject to regulatory clearance, to organise as a "société en commendite par actions de droit Suisse" (SCA) – or partnership limited by shares under Swiss law.
The change, the banks said in their statements, is designed to preserve the ownership and management of the groups by their current managing partners. The new structures are due to take effect in January next year.
The moves highlight how the traditional Swiss model of private bank partners facing unlimited liability – seen as a cause for the great conservatism of such banks – is seen as unworkable at a time when such firms are expanding overseas and increasing staff and client assets. As Swiss banks of all types have also come under global pressures over bank secrecy laws, there have been concerns about whether partners face litigation and associated risks from far-flung business units. For example, Wegelin, the country's oldest private bank, has seen its name vanish in the wake of a tax evasion legal case in the US.
The unlimited liability model has its supporters, however. The UK financial economist, Kevin Dowd, for example, has argued in a study of the 2008 financial crisis, Alchemists of Loss, that limits on liabilities of bank owners may have played a part in encouraging foolish lending, whereas the traditional unlimited liability approach may keep bankers cautious. The issue also throws light on debates on how to better align rewards of bank employees with the interests of their firm and clients over the long run.