M and A
Julius Baer Moves To Raise Capital, Integration Of Merrill Wealth Business Rolls On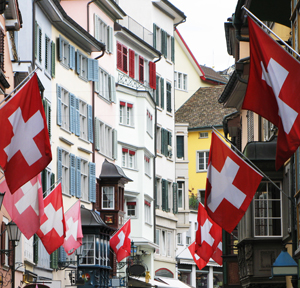 Directors at Julius Baer have given the green light to the
Zurich-listed bank to carry out a capital increase of SFr142.05 million ($152.8
million) through a share issue, as it continues to integrate the non-US wealth
management business of Bank of America Merrill Lynch that it bought last year.
The bank said it will issue 7,102,407 registered shares and
use them exclusively to fund the acquisition. The capital increase is due to
happen on 24 January, it said in a statement yesterday.
Julius Baer plans to complete the integration of the
acquired business by 2014.
With a total of SFr274 billion ($289.4 billion) of client
money and assets under management of SFr 187 billion (as of end-October,
according to interim figures published today), the Zurich-listed bank is the
largest "stand-alone" wealth manager that operates from the Alpine state.
This firm, like its Swiss cousins such as UBS and Credit Suisse,
for example, is adjusting to an environment that is more hostile towards the
traditionally secretive, offshore Swiss banking model.
Julius Baer is due to issue fourth-quarter results on 4
February.