People Moves
Summary Of Wealth Management Executive Moves - November 2012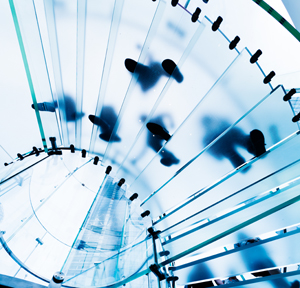 Russia's MDM Bank bolstered its private banking division with two senior hires. Sergey Borovikov was appointed as vice president and head of the private bank directorate, while Ineta Done will head the private banking activities of MDM's Stolitsa Territorial Bank. Borovikov was latterly head of the high net worth clients department at Sberbank, developing the "Sberbank One" private banking service during his three-year tenure. Before this he was vice president and head of the VIP client department at Alfa-Bank.
Lombard Odier appointed private banker Stéphane Ulcakar as senior vice president in its Moscow representative office. Ulcakar was latterly a principal at Boston Consulting Group, working there since 2010, having previously worked for the consultancies Bain & Co and Corporate Value Associates for three and nine years respectively.
Bernard Armstrong, who had been head of family offices for Europe at Credit Suisse, left the Zurich-listed bank amid a reorganisation of how the firm operates its ultra high net worth business. Holding the post with the title of managing director since September 2010, Armstrong's future plans were unclear.
Liechtenstein-based VP Bank Group expanded its executive board at its Vaduz head office at the beginning of 2013, promoting Martin Engler, head of private banking for Liechtenstein, and Günther Kaufmann, head of intermediaries and transaction banking, to the board.
Palamon Capital Partners, the UK-based independent private equity partnership, appointed John David as managing director of investment strategy within its pan-European team. Based in London, the role of the pan-European team is to advance the firm's thematic investment model, which identifies and partners high-growth service businesses across the continent. David joined Palamon from Allstate Investments, where he was latterly global strategist and head of the London office.
Credit Suisse named Paolo Mancini as head of its Italian high net worth business. Based in Milan, Mancini will oversee a team serving clients with €250 million ($199 million) to €300 million in assets. Mancini has been with the Swiss banking giant since 2000, most recently serving as managing director and head of debt capital market for southern Europe.