People Moves
Summary Of Wealth Management Executive Moves - November 2012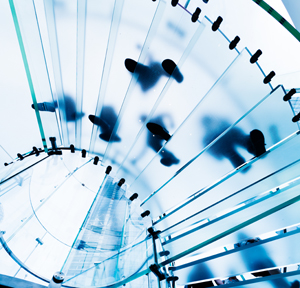 Allianz Investments appointed Ilya Mozgovoy as deputy chief executive and head of asset management in Russia, Investment Europe reports. Mozgovoy oversees asset management for private, corporate and institutional clients, as well as mutual funds. He has been at the firm since 2005, latterly as a senior portfolio manager.
UBS Global Asset Management strengthened its UK wholesale team with the addition of Ryan Rajkumar - latterly of BNY Mellon Asset Management - as sales director. Based in London, Rajkumar oversees the group's strategic partners, reporting to head of UK wholesale Steve Hutton. He left his former role at BNY Mellon Asset Management in May, having served as head of investment solutions since June 2010.
Sanlam Global Investment Solutions, part of South Africa's Sanlam Group, named John Croft as head of the UK and Europe for its Bermuda-based investment firm P2International. Croft was latterly a sales director at Co-operative Asset Management. In his prior career he worked for M&G, Deutsche Asset Management and HSBC Global Asset Managers.
United Kingdom Foresight Group, the UK boutique which focuses on environmental, infrastructure and private equity investments, named Nick Morgan as sales director. Morgan is charged with developing Foresight's links with IFAs, and to up its profile as a provider of tax-efficient investment products related to the renewable energy sector, like solar power production. Morgan joined from Octopus Investments, where he had been fundraising for venture capital trusts, enterprise investment schemes and business property relief products for five years.
BNP Paribas Wealth Management rehired a former employee as its new chief executive for its onshore India business. Samir Bimal joined BNP Paribas Wealth Management India as managing director and CEO of BNP Paribas Investment Services India Private, which is the BNP Paribas Wealth Management entity in India. He is also the global head of India onshore business at the French bank.
Offshore law firm Carey Olsen appointed Sarah Wallis as a senior associate within its 14-strong property team in Guernsey. Wallis joined from Guernsey-based AFR Advocates.
Europe
Butterfield Bank today appointed Alpa Bhakta to the newly created role of head of European lending, having been a year at the firm. In the post, she is responsible for leading the London and Guernsey lending team. Bhakta joined Butterfield Private Bank (London) in October 2011 as head of property finance with over 20 years experience in the banking industry, and was responsible for growing Butterfield Private Bank's lending business through a focus on high-value residential properties.
Barclays appointed Simon Phillips as head of captive insurance in its wealth and investment management division. Based in Jersey, Phillips works with the current multi-jurisdictional team to widen the captive insurance proposition to reflect changes in the sector as well as developing the firm's franchise in locations including Guernsey, the Isle of Man, Gibraltar, Malta, Bermuda, the Caribbean and onshore US. Phillips has extensive experience in the captive insurance and institutional sectors spanning 23 years in London, Jersey and the Isle of Man as a relationship manager and sector leader.