Family Office
Why One Multi-Family Office Is Taking A Cautious View To Asset Growth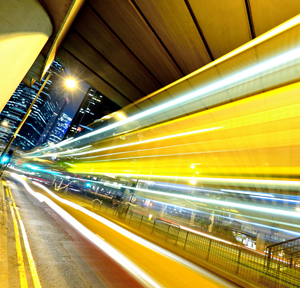 Some wealth managers brag about their assets under management and advertise when they hit "milestones" like $1 billion. Not so Palm Equity, a relatively new Florida-based outfit.
Some wealth managers advertise their assets under management and mark milestones like hitting $1 billion. Not so Palm Equity, a relatively new Florida-based outfit that takes a very conservative view on asset growth – although not when it comes from rising investments of course.
The firm, founded in 2008, is not yet well-known outside of its base, but it recently made its first hire in the shape of Christopher Battifarano as partner and chief investment officer. Battifarano came to the business after many years with GenSpring Family Offices.
Palm Equity's founder, Grant Mashek, has a strong background managing assets for select wealthy families, having helped build New York's CSM Capital Corporation "from the ground up" to what it was when he left, says Battifarano. Mashek founded his own business because "he wanted to do something more entrepreneurial," and on a more personal note he was keen to relocate to Florida.
At the time, he discussed the decision with some wealthy families and came to an arrangement where he would run money for them and, if they were happy with the results, they would formalize the arrangement, making Palm Equity their multi-family office. "He hit that milestone early this year," says Battifarano, which helps set the context for his own move to the firm in October this year.
Investment niche
The firm is carving out a niche for itself in manager selection, focusing on smaller and emerging managers (although not exclusively). This ties with its conservative approach to AuM growth, as being a huge allocator affects how investment decisions are made, he says.
"There's been a lot of academic studies on this…most of these [large] allocators are precluded from these smaller managers."
It's partly about scale: a large allocation is just too disruptive for some small strategies. Likewise, it's very time consuming for a large allocator to make many small allocations, given the research and due diligence requirements.
But it's also about agency risk, says Battifarano. If you're attached to a large, well-known brand there's a lot at stake beyond the money that's being run. This almost distorts the risk side of the decision of investing because, while a larger fund may not actually have a better chance of being a good investment, it is within the consensus. And if you go out on a limb for a manager and are wrong, you could be vilified, whereas if you're wrong within the consensus there's less personal blame. "It's a tougher thing to do," he says.
In Battifarano's view that's a problem, because he believes the effect of a fund's size and age on performance is "enormous." He cites some research to back his views up.