WM Market Reports
Taking Turkey Seriously As A Wealth Management Market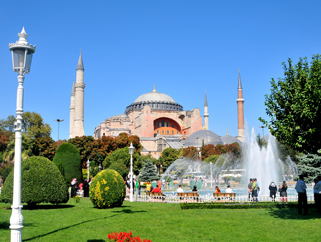 A recent visit to the exciting city of Istanbul reminded this publication that Turkey is already significant for wealth management, with potential to rise even further, despite some problems.
Turkey is a large country going through major changes and few can doubt that this nation of nearly 75 million people could generate considerable wealth – so advisors to high net worth individuals should take notice.
With recent strong growth and it having a pivotal location linking Europe and Asia, Turkey is an important country, albeit one with problems. A decade ago, the country's economy was in free-fall and required International Monetary Fund assistance. And the army has played an important and controversial role in politics for many years; the country's human rights record is patchy.
Turkey has been nominally secular since the Ataturk regime replaced the remnants of the old Ottoman empire in the early 1920s; the populace, in terms of religious observance, however, is overwhelmingly Muslim and there is always the risk that such a country could head down a more radical path. To the East, there is a significant Kurdish population in the region bordering what is now Iraq, a fact that proved tricky for US-Turkey relations in the advent of the 2003 Coalition overthrow of Saddam Hussein's regime.
A great deal can happen in a decade. Today, Turkey can reflect on recent robust economic growth, albeit at a less scorching pace in 2012 than in 2011; the country has chalked up an annual GDP growth rate of 4 per cent from 2001 to last year. In dollar terms, Turkey, with total GDP of $763 billion (source: International Monetary Fund), is now the 18th richest country in the world, ahead of Switzerland at $666 billion and behind Indonesia, at $834 billion. Even when converted into local currency terms, Turkey's ascent is impressive.