Summary Of Executive Moves In Global Wealth Management - August 2012
, 6 September 2012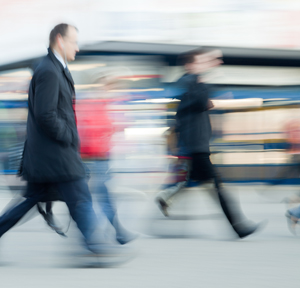 August is typically a quiet month but in wealth management, there were plenty of moves to and from firms to keep the newswires humming, particularly following some high-level departures at firms such as Barclays.
United Kingdom

Schroders appointed former JO Hambro Capital Management chief executive Nichola Pease to its board as a non-executive director. In addition to sitting on Schroders' board, Pease will also be a member of the nominations committee. Pease joined JO Hambro Capital Management as chief executive in 1998, going on to become chairman in 2008 before leaving the firm in 2011 following its acquisition by BT Investment Management. Before joining JO Hambro Capital Management she had been senior fund manager at Rowe Price-Fleming, having previously held fund management roles at Kleinwort Benson and then Citibank.
Charlie Porter left his position as head of funds and investment trusts at UK-based F&C Asset Management. Porter is on F&C's executive committee as well as being chief executive and co-founder of Thames River Capital. It emerged in May that the asset manager will drop the Thames River brand in an attempt to streamline the business.
Coutts, the wealth management brand of Royal Bank of Scotland, named Scott Le Flour as an associate director in the Channel Islands. Le Flour, who is now based in Jersey, has been with RBS since 2002 and Coutts specifically since 2007. Before his Channel Islands appointment he managed UK resident, non-domiciled clients. In his new role Le Flour will be serving existing Channel Islands clients and raising the profile of Coutts locally to grow the business, the firm said. Coutts, which has been present in Jersey for some forty years now, is believed to have around 1,200 Channel Islands clients.
Mattioli Woods, the UK-based pensions consultancy and wealth management business, appointed Joanne Lake to its board as a non-executive director and chair of its audit committee with immediate effect. She replaced Michael Kershaw, who retired from the board on 31 January to pursue other interests. Lake was recently at Evolution Securities, where she worked as a corporate finance advisor to Mattioli Woods for several years. She now works for Merchant Securities.
Leeds-headquartered stockbroking and investment firm Redmayne-Bentley added Russell Parker and Bruno Rapoport to its London team. The firm said the hires reflect its commitment to providing a comprehensive and personal service to private clients, while also expanding its London office. Parker and Rapoport previously worked for Pritchard Stockbrokers.
Kames Capital, the UK asset management arm of AEGON, appointed Claire McGuckin as support manager to Phil Milburn and Melanie Mitchell, managers of the High Yield Bond and High Yield Global Bond funds. McGuckin joined Kames in April this year, having previously worked at Legal & General Investment Management, latterly as a fund manager and before that as an analyst, a role she also held at Fidelity.
Close Brothers appointed Shonaid Jemmett-Page as an independent non-executive director of the UK-listed group and Elizabeth Lee as an executive director. Jemmett-Page, a veteran of Unilever, was most recently chief operating officer of CDC Group. She is currently a non-executive director of GKN and APR Energy and has previously served as a non-executive director of Havelock Europa. Lee, who was also named group head of legal and regulatory affairs, joined Close Brothers as general counsel and company secretary in 2009, having previously been general counsel for Europe at Lehman Brothers. She also held various roles within General Electric's financial services businesses.
The wealth and investment management division of Barclays bolstered its UK Midlands team with the addition of private banker Stephen Howard. Howard previously worked at Coutts and Credit Suisse; while with the former he oversaw client management and business development for the Milton Keynes area, which is also the location of his new role. He was also instrumental in opening a new wealth management office in Oxford at the blue-blooded bank.
Amanda Forsyth left her post as investment manager at Charlotte Square, the Edinburgh-based firm which is part of the Raymond James Investment Services network. She joined the firm from Adam & Company, the RBS-owned wealth manager also based in Edinburgh, where she had worked since 2006 focusing on investment management for charities.
Guardian Wealth Management, which is soon to move its headquarters to Cardiff, appointed Michael Thraves as financial planner and head of corporate services, effective from the start of September. In his new role Thraves will be responsible for developing Guardian's corporate services division – a key part of its expansion plans. Thraves was latterly business development director at Lane Clark & Peacock UAE, where he was responsible for leading and developing the firm's offering in the Emirates.
AXA Wealth named Andrew Smith as chief operating officer of Elevate, its investment management platform, effective from 3 September. Smith was latterly at Nucleus, the Edinburgh-based IFA wrap platform which he joined in 2008 to oversee platform design and build. In his prior career he held senior roles at the likes of Logica and Thomson Reuters.
Royal Bank of Scotland, the UK-headquartered bank, announced the resignation of its chairman and chief executive for China. Sherry Liu departed her post to pursue "outside interests," the firm said. Liu, who assumed the role in April 2011, was responsible for driving the bank's overall strategy in China. She will be replaced by Alex Chu, the head of international banking for North Asia, as chairman. Qing Cheng Hua will remain as country executive.
US insurer MetLife named Mark Baldwin as business and strategic development director to focus on securing new distribution partners and building long-term trading partnerships. He joined from Friends Provident, where he was business development director, corporate benefits and held previous roles within the company as account director and national account manager.
UBS Global Asset Management appointed Stephen Hutton as head of UK wholesale, replacing Graham Kane, who retired from the business in August last year. Subject to FSA approval, Hutton will oversee an eight-strong UK sales team while developing the UK wholesale business, which had £2.3 billion (about $3.5 billion) in assets under management at end June. Hutton was latterly Northern head of distribution and platform proposition at Zurich Intermediary Group. He has over 25 years of experience in the UK wholesale market.
Liddle Perrett, the UK-based wealth manager, bolstered its team of financial consultants with the addition of Daryl McHugh as a mortgage broker. McHugh, who will be based in the firm's Essex office, has been working in the mortgage space for four years, latterly as a mortgage packager.
Coutts, the wealth brand of Royal Bank of Scotland, named Ben Hunt as managing director, head of derivative products, WealthBriefing exclusively reported. Hunt joined from the wealth and investment management division of Barclays, where he was most recently head of structured products. Before this he held various director-level roles, including head of structured product development and head of investment product development.
BlackRock hired Mark Long as director of research within its real estate team based in London. Long will oversee research and strategy for the asset manager's £2.1 billion ($3.26 billion) BlackRock UK Property Fund as well as other real estate accounts managed in the Europe, Middle East and Africa region. Earlier in his career, he worked for Invista, Aberdeen Asset Management and Investment Property Databank.
Pioneer Investments, part of Italy's UniCredit Group, bolstered its European research team with the addition of two new research analysts. Nick Aslibekian joined as a healthcare analyst, while Virna Valenti will cover financials. Based in Dublin, both report to Marco Mencini, head of European and emerging market equity research. Aslibekian joined from Standard Life in Edinburgh, where he was an investment director with responsibility for the Europe ex-UK healthcare sector, as well as the management of an institutional mandate.
Towry, the UK-based wealth advisory firm, boosted its Bristol office with the addition of wealth advisor Greg Moss. Moss, who has been a financial planner for 12 years, joins Towry from Old Mill, a Welsh accountancy firm where he had served private clients. In his prior career he was an investment advisor at AWD Chase de Vere. In other recent hires at the firm, in June Towry made two senior appointments within its advice policy team.
WH Ireland, the UK-based stockbroking, wealth management and corporate finance services firm, appointed Richard Killingbeck as head of private wealth management, succeeding John Scott. Once Killingbeck has taken up his new role on 18 September Scott will return to managing his private client portfolios, the firm said in a statement. Scott will however remain on WH Ireland's board as an executive director.
The Law Society, the professional body for solicitors in England and Wales, appointed Simon Leney as chairman of its private client section, for a term expected to be two to three years. Leney is a partner in the wealth preservation group of Cripps Harries Hall and specialises in complex wills, trusts, personal tax and probate work. He has served on the private client committee of the Law Society since 2010.
The Financial Services Authority named Tracey McDermott as director of its enforcement and financial crime division, according to an internal announcement.
McDermott joined the FSA in 2001 as an associate in enforcement and has served as acting director since April 2011. She has experience in European and international jurisdictions, having worked in the US, Brussels and Australia as a solicitor in private practice.
Adam & Company, the Edinburgh-based private bank, added Linda Urquhart OBE and Alexa Henderson to its board as non-executive directors. Urquhart started her career as a solicitor at Morton Fraser, moving on to become chief executive - a position she held between 1999 and 2011. She sits on several boards, including the roles of chairman of Morton Fraser, non-executive board member of the Confederation of British Industry and chairman of Investors in People Scotland. She is also a Member of UK Commission for Employment and Skills Investors in People advisory board, a member of the development board of The Prince's Trust Scotland and an Ambassador for Girlguiding UK.
Barclays, the global banking titan recently hit by the interbank rate-rigging scandal, appointed Sir David Walker, a former chairman of Morgan Stanley, as its new chairman. Sir David will join the bank at the start of September and then succeed Marcus Agius, who announced his resignation as chairman after Barclays was slammed with fines totalling £290 million (around $455 million) in June for misconduct relating to the inter-bank interest rate market, with effect from 1 November this year. Sir David is currently a senior advisor to US bank Morgan Stanley International, having previously held the position of chairman.
Pioneer Investments, part of Italy's UniCredit Group, appointed Marc Robinson as a sales director for Europe, the Middle East and Africa, in the latest development of the asset manager's expansion in London. He joined from Amundi in London, where he held the same position for global financial institutions. Before that, he was UK discretionary sales manager at Lehman Brothers Asset Management, also in London. He joined Lehman Brothers from ABN AMRO Asset Management and began his asset management career at HSBC Investment Bank.
Rathbone Investment Management hired Stephen Hunter as investment director at its Edinburgh office. He will report to David Macaulay, regional director of Rathbones' Edinburgh office. Hunter joined from Cornelian Asset Managers, where he was a director within the private client and charity team having been head of investment research and responsible for client assets totalling over £120 million (about $190 million). Before that, he was at ABN Amro Asset Management in London.
Coutts, the wealth division at Royal Bank of Scotland, hired Keith Wilson to fill the newly-created role of head of products and services development. Wilson, who also assumes the title of managing director, joins from the wealth and investment management of Barclays, where he was in charge of products for Barclays Wealth Advisory. Earlier in his career, he held a number of senior roles in the structured capital market segment at Barclays and as part of structured solutions at Citigroup. He also spent five years as a tax lawyer with Linklaters. In his new job, Wilson will be based in London and lead the products and services development team internationally. He will report to Ian Ewart, head of products, services and marketing.
Quilter took on David Butler and Simon Church as regional development managers in London. Butler spent the past two years at Cofunds as regional account manager, responsible for helping regional and national independent financial advisors develop their businesses. Before that, he spent five years at Insight Investment. Meanwhile, the firm said Church was most recently a sales development manager at Metlife Europe Limited, where he focused on establishing relationships with IFAs, as well as working on bespoke client investment strategies.
UK-based Hasley Asset Management hired a new partner and a fund manager in a bid to expand its business rapidly over the next 18 months. Richard Philbin has joined as a partner and fund manager in the multi-manager space, while Alastair George has joined as fund manager of the firm's "best ideas" and "diversifier" funds. Jeremy Nunn, one of the firm's partners, told this publication that the firm will be looking to launch three new funds for Philbin this autumn.
UK advisor network Openwork hired Billy Hewitt as recruitment director for Scotland. Formerly business development director at Honister Capital, Perth-based Hewitt has, as part of his new position, already engaged with a "significant number" of ex-Honister advisor practices. Before Honister, Hewitt was financial services director at Nexus Financial Planning, having worked previously at companies including St James's Place, Pearl Assurance and Legal & General.
Scottish Widows Investment Partnership, part of UK's Lloyds Banking Group, appointed William Low as director of equities, after a repositioning of its equity strategy. Low succeeded Andrew November, who has held the position since August 2010. November stays at the firm in the newly created role of investment propositions director where he will focus on developing the SWIP investment proposition for Lloyds Banking Group's clients. Low first joined the firm last year after 15 years with BlackRock, most recently as director and portfolio manager leading a portfolio team focused on Europe, Australasia and the Far East.
Rothschild Wealth Management & Trust appointed former UBS managers James Peterson and Daniel Riley to its UK business as director and assistant director respectively. Peterson previously worked at UBS where he was a senior client advisor to some of the firm's largest private clients, working in the ultra high net worth team. He was originally a client advisor with the Swiss banking giant for six years before leaving to join multi family office business Maxcap as an equity partner in 2008. He re-joined UBS in 2009. His focus is on UK resident clients, both domiciled and non-domiciled. Peterson is also an ex-UBS employee; he worked at the firm for six years as a client advisor, also in the UHNW team. Prior to that, he worked for Goldman Sachs as a senior foreign exchange derivatives analyst.
Ignis Asset Management added Ingrid Neitsch to Ignis Advisors, the firm's alternatives division, as head of credit strategies. Neitsch will be responsible for investments in hedge funds and private equity in credit markets. The firm said it is planning to launch a strategic credit fund - to be overseen by Neitsch - in the final quarter of 2012. The fund will invest in specialist, low-liquidity credit strategies. Neitsch joined Ignis from Financial Risk Management, an institutional fund of hedge funds manager, where she was sector head, responsible for credit.
Coutts, the wealth division of Royal Bank of Scotland, appointed Sabrina Del Prete to the newly created role of head of client solutions. Del Prete was latterly head of strategic partnerships and international third party distribution at Barclays. She has previously held other senior roles at the UK bank, including global head of investment product distribution and global head of structured product distribution.
Ashcourt Rowan, the UK-based wealth management group, appointed Alan Scrimger as head of fund research. Scrimger joined from Standard Life, where he was a member of the team that built the company's investment proposition in 2010, raising £1 billion ($1.57 billion) of new assets. Before that, he was head of portfolio construction at Ermitage. He will now become part of the Ashcourt Rowan's eight-strong research team put in place by the business over the last year.
First State Investments, also known as Colonial First State Global Asset Management in Australia, reshuffled its property team as its head, Andrew Nicholas, has left the firm to pursue other opportunities. Nicholas has been with First State for six years and the next destination in his career is unknown at this stage. Stephen Hayes, based in Sydney, was appointed as new head of property securities. Hayes first joined the company in 1999, but left for Perennial, a Sydney-based investment firm, in 2006.
Avelo, a UK technology firm specialising in financial services, appointed Chris McGraw as director of strategic relationships. McGraw joined from Intelliflo, where he was head of enterprise sales. In his 30-year IT career, McGraw has worked for firms such as Sun Microsystems, Sourcing Partners and Focus Business Solutions. He has also had his own business consultancy. In his new role at Avelo, he will be responsible for managing relationships with new and existing key enterprise clients, with particular focus on banks and building societies.
Barney Hawkins, formerly an investment director at UBS Wealth Management, will be joining Brewin Dolphin later this year. Hawkins will be joining the firm's team in Newcastle, but did not wish to make further comments.
Brewin Dolphin also added Ian Cooper - latterly of Quilter - as an investment companies analyst based in Newcastle.
Stonehage, the wealth management firm, confirmed that the head of its family office division, Andrew Rodger, is leaving the company where he has worked since 1997. It was reported by Spear's, the magazine, that he is joining Cunningham Loewenstein Asset Management, also a multi-family office founded last year. Rodgers' role will be taken over by Andrew Nolan, managing director, who has been with the company for over 15 years.
Kleinwort Benson, the UK wealth management firm, beefed up its banking business with two appointments based in Guernsey. Rod Keiller came on board as senior business development manager, while Meloney Cohu joined as manager of client services. Keiller has worked for three decades in banking, having started his career at Royal Bank of Scotland in 1981. Cohu started her career at Lloyds Bank (now Lloyds TSB) where she worked for 14 years, latterly as customer services manager of C&G (Lloyds TSB Managed Bank).
Hargreaves Lansdown hired Adrian Lowcock, who will be joining the UK-based investment supermarket's investment research team in November. Lowcock was latterly at Bestinvest, which he joined in 2003 from Natwest Stockbrokers. In his new job, he will be based in his new employer's head office in Bristol.
BNY Mellon, the New York-listed investment management giant, bolstered its wholesale distribution team in the UK with three appointments. Russell Bignall joined last month as head of national network and bank distribution, after having spent the previous 10 years at Standard Life, where his roles have included heading the UK distribution team responsible for bank and wealth manager segments and specialist investment sales. Anita Rennie also joined last month as head of BNY Mellon's advisory telephone sales team. She was latterly at Schroders where she worked for 12 years as a business analyst and project manager for sales and marketing in London and Asia before moving into the sales team. Adrian Gough will join the firm's discretionary team this month. He was most recently head of investment management at RSM Tenon, where he was responsible for over £3 billion ($4.8 billion) of client assets.
Baring Asset Management, the international investment manager, named Christopher Mahon as director of asset allocation research. Mahon joined Barings from London-based Momentum Global Investment Management, part of the South African insurance group Momentum. He is replacing Toby Nangle, who left Barings earlier this year. Mahon will take up his post this month and be based in London, reporting to Percival Stanion, head of the firm's global multi-asset group and chairman of its strategic policy group.
Whitechurch Securities added Amanda Tovey to its investment team in a bid to boost its discretionary investment management capabilities. Tovey was latterly at the investment and wealth division of Barclays, where she managed modelled and bespoke private client and charity portfolios including SIPPS, trusts and offshore bonds. Before Barclays, she worked at US-based Alliance Bernstein as a performance analyst. In her new role, Tovey will have a remit to oversee client portfolios and undertake research with a view to strengthening the discretionary side of Whitechurch.
Fleming Family & Partners, the London-based multi-family office and wealth manager, appointed Andrew Hadley-Grave as investment manager and head of direct equities. Hadley-Grave joined from Credit Suisse Asset Management, where he was chief investment officer for the UK and Channel Islands and deputy chairman of the international asset allocation committee. He was also in charge of equity and alternative investment within the firm's multi-asset class solutions team. Before Credit Suisse, he was at Royal Bank of Scotland within group enterprise risk, having begun his career as a chartered accountant at Deloitte in Cape Town, South Africa.
Richard Charnock named managing director, advisors and investments at Standard Life, having previously held the post of chief executive, Standard Life Wealth, the Edinburgh-headquartered financial services group announced as it unveiled a number of senior management changes. Harcus Sinclair, the London-based private client law firm, appointed former Barclays senior wealth management advisor Jonathan Burt as a partner, the firm said today. He will work in the private client, tax and trusts group, joining on 17 September. In his previous job, Burt worked at the wealth and investment arm of Barclays (then known as Barclays Wealth) for five years, latterly as managing director and head of key clients in its wealth advisory business.
New Quadrant Partners, the London-based boutique private client law firm, added Jonathan Colcough and Kiran Vasudeva to its team. Colcough joined a senior associate and advises on tax. He was most recently at Maitland in London in trust, estate and succession planning with a particular focus on international matters for individuals, family offices and offshore trustees. Before that, he was with Boodle Hatfield.
Barclays Private Clients International appointed Andrew Cole and Phil O'Shea to its board of directors based on the Isle of Man. Cole has been with the wealth and investment management division of Barclays since September last year, working as head of wealth services and Isle of Man operations. He was previously with Close Brothers in Guernsey and JP Morgan in South Africa, where he held senior roles. O'Shea rejoined the wealth and investment management arm of Barclays last year as head of risk after a six-year break from the organisation during which he established a consultancy business. He had previously worked for Barclays for 26 years.
Barclays Bank appointed Andrew Jenkins, who currently leads the firm's retail and business banking business, as its new chief executive. He takes over after Bob Diamond resigned in the wake of the interbank interest rate rigging scandal which emerged earlier this summer. Jenkins will report to newly-instated chairman-elect Sir David Walker, who himself replaced former chairman Marcus Agius. Agius, who resigned the day before Diamond, continues as chairman until November, when Walker will take up the mantle.
Switzerland
Sberbank, the Russian banking group made three appointments to its private banking team. Julia Petrova joined as head of lifestyle, a role incorporating responsibilities for analysing client needs, developing strategy and widening the product offering for private banking clients with regard to lifestyle services. She was latterly the managing director of private banking at NOMOS-BANK, having joined in October 2010 after holding the position of vice president for sales and strategy at Everest Asset Management.
Alexei Dolgikh and Igor Prokhaev joined the team at Sberbank as vice presidents and group heads. They both joined after a long stint at Troika Dialog's global markets department.
Professor René Matteotti joined law firmBaker & McKenzie in Zurich as Of Counsel. He has held the chair of Swiss, European and international tax law at the University of Zurich since August 2012. Professor Matteotti concentrates both academically and in his advisory capacity on corporate taxation, the implementation of the "white money strategy" by the Swiss banks, information exchange in tax matters - especially with respect to the US - and the withholding tax agreements between Switzerland and various European countries.
Agenda Invest, the Lugano-based multi-family office, appointed former UBS director James Bowen to the post of partner. Bowen, who had focused on Kuwait and the Maghreb in his previous role, is setting up a UK office for Agenda.Prior to his five-year stint at UBS, Bowen was a private banker with BNP Paribas in London for five years. He gained his banking experience with Barclays Corporate Banking and Barclays Wealth (as it was then known) from 1997 to 2002.
Dina Bsiesu, formerly head of the Middle East desk at Standard Chartered in Geneva, joined Crédit Agricole Suisse. She was previously a managing director at Deutsche Bank and a vice president with Citi with a specific focus on Qatar and the UAE.
Maitland, the private client law firm, made two partner promotions at its Geneva office, elevating Michael Wells-Greco and Anna Steward from senior associate level. Wells-Greco and Steward have been with Maitland since November of 2011 – a time when the firm made a series of appointments in Geneva, Cape Town and London which brought its cross-border private client team to a headcount of 20. Both Wells-Greco and Steward had previously been with Withers in Geneva.
International
Sumit Sibal, previously the head of global South Asia at RBC Wealth Management, left to join Emirates NBD in London as its head for non-resident Indian business (UK & Europe). Sibal, who joined Emirates NBD over a month ago, had previously spent eight years with Citi covering the NRI market.
RBC Wealth Management also appointed former HSBC relationship manager Ben Taylor as a director on its London-based Middle East & Levant desk. Taylor has the task of extending the firm's reach into the Middle Eastern markets, with a specific focus on Abu Dhabi and Oman. He previously worked at HSBC Private Bank in London, where since 2010 he was a relationship manager for the MENA region, focusing on the UAE and Oman.
HSBC India's Shantanu Ambedkar was named managing director and head of private banking, taking over from Ramnath Krishnan, who moved to HSBC Malaysia to serve as chief risk officer. Ambedkar, who joined HSBC in 1994, was most recently managing director and head of institutional sales for the firm's global markets business in India.
Middle East and Africa
The private banking arm of Lloyds TSB hired Anthony Valgimigli to head its high net worth business in the Middle East. Valgimigli joined after nearly three decades at Barclays, two thirds of which at the bank's Middle East private banking business. In his new role, he will be based in Geneva and lead teams in Switzerland and Dubai. He reports to Martin Fricker, HNW director.
Europe
Pioneer Investments, part of Italy's UniCredit Group, bolstered its multi-asset business, appointing Nicholas Pothier as senior portfolio manager. He joined after four years at HSBC Global Asset Management, where he had the same title.
Markus Kulessa joined the Carmignac Gestion European equities team as an analyst, based in the firm's Paris head office. The team is headed by Laurent Ducoin. Kulessa, who is German, gained analytical experience in the mergers and acquisitions department at KPMG in Frankfurt and before that at Société Générale and Wachovia Securities in London.
Bravura Solutions, the wealth management software firm, appointed Alex Hofmann to its propositions team. Based in Bravura's London office, he is responsible for growing the Sonata wealth management business in the Europe, Middle East and Africa (EMEA) region. Hofmann reports to Nick Parsons, Bravura's business development director.
Brewin Dolphin, expanded its Tilman Brewin Dolphin brand with three hires in Dublin. The firm's Irish affiliate will be joined by investment managers Richard Flood and Daniel McCauley as well as retirement asset manager Suzanne Cashin.
Kathrein Privatbank, one of the largest players in the Austrian high net worth market, appointed Dr Susanne Höllinger as its new chief executive, effective from the start of next year. She replaced Dr Christoph Kraus, who had been Kathrein´s CEO for the past 13 years, but left to set up his own business at the beginning of 2013. Dr Kraus continues to work with the private bank as a consultant. Dr Höllinger joined from Erste Bank Austria, where she had been in charge of the private banking business since 2004.
JP Morgan Asset Management added Peter Pergovacz to its global liquidity sales team covering Europe, the Middle East and Africa. Pergovacz joined from JP Morgan Worldwide Securities Services, where he was a relationship manager for clients from insurance companies, corporates, pension funds and foundations in Germany, Austria and Switzerland.
James Gledhill, global head of high yield at AXA Investment Managers, took over from Andrew Wilmont as head of the European high yield team. The firm confirmed that Wilmont left the firm in order to pursue other opportunities.
Hew Glyn Davies, a UK-based investment banker who spent more than three decades at UBS, was promoted to the position of vice chairman of UBS UK. Previously, he was vice chairman of the bank's investment banking department in the UK.
Carmignac Gestion named Cora Pfab as sales manager for Southern Germany and Austria. Pfab reports to Kai Volkmann, country head for Germany and Austria. Pfab was latterly sales manager for Germany at F&C Thames River (which is now dropping the Thames River brand completely) in London.
Madrid-headquartered platform Allfunds Bank added two senior analysts to its fund research team based in London: Mark Hinton and Anaïs Gfeller.
Hinton previously worked in the UK market for Kleinwort Benson and Bestinvest, while Gfeller has worked for Switzerland's Lombard Odier both in Geneva and Hong Kong.
North America
Brown Brothers Harriman, a privately-held financial services firm, brought in Michael Kim to serve as chief investment officer of its wealth management business, based in New York.
Kim, who rejoins the firm having initially started in 1994, will have overall responsibility for Brown Brothers Harriman Wealth Management's investment offering globally, including asset allocation, manager selection and investment performance. He reports to Charlie Izard, partner responsible for wealth management.
In addition to his CIO role, Kim will also co-chair the asset allocation committee, alongside chief investment strategist Scott Clemons.
La Vista, NE-based Securities America, an independent broker-dealer, added Ryan Kaufman as a registered representative.
Kaufman's branch has nearly $1.3 million in annual revenue. His business, Koi Wealth Management, is located in Rocklin, CA. He joined from Woodbury Financial Services.
San Francisco-headquartered Union Bank appointed Michael Mortensen as chief executive of its brokerage subsidiary, UnionBanc Investment Services.
Mortensen was latterly president and chief executive of PNC Investments, the retail brokerage of PNC Financial Services Group. He worked at the firm for 18 years in total.
At Union, he will report to Dennis Mooradian, executive vice president and head of wealth markets. He replaces Steven Short, who left the firm earlier this year.
Cambridge Associates, the investment advice and research provider, appointed Jeffrey Mansukhani as a managing director, responsible for the firm's research navigator strategy.
Mansukhani was previously a specialist consultant at Cambridge, creating and overseeing private portfolios for university, foundation, non-profit and family wealth clients, with total assets of between $200 million and over $100 billion.
Abigail Johnson was named president of Fidelity Investments, succeeding her father, Edward Johnson, who will now serve as chairman and chief executive.
In her most recent position at Fidelity, Abigail Johnson was president of the personal, workplace and institutional services organization, which includes the retail and institutional brokerage divisions, as well as retirement and benefits services.
Barclays named a new chief executive to succeed former leader Bob Diamond, who resigned last month over the interbank rate-rigging scandal. Antony Jenkins, who currently leads Barclays' retail and business banking business, starts immediately in the top role. He joined the group executive committee of Barclays in 2009. His previous role as CEO for retail and business banking included responsibility for retail banking in Barclays Africa and Absa.
Jenkins will report to newly-instated chairman-elect Sir David Walker, who himself replaced former chairman Marcus Agius. Agius, who resigned the day before Diamond, continues as chairman until November, when Walker will take up the mantle.
Nasdaq-listed Enterprise Financial Services appointed Michael Kowalkowski as chief investment officer of Enterprise Trust, the firm's wealth management, private banking and financial advisory division.
Prior to joining Enterprise, Kowalkowski served as senior portfolio manager at TIAA-CREF Trust Company.
Lyxor Asset Management, a subsidiary of France's Societe Generale, appointed Michael Bernstein head of North America business development.
Bernstein has been with Lyxor since 2009, most recently holding the role of head of US pensions and consultants. The firm is also looking to expand its local business development team to support its growth in North America.
Nasdaq-listed Calamos Asset Management added Keith Schappert and William Shiebler as independent board members, effective August 22, 2012.
Earlier in his career, Schappert spent just under three decades at JP Morgan Investment Management, eventually taking over the role of president and chief executive of that business. He has owned his own consulting firm since 2008.
Shiebler was CEO for the Americas for Deutsche Asset Management up until his retirement in 2007.
Minneapolis, MN-based US Bank has taken on Helen Zhou as managing director of private banking of its Private Client Reserve in San Francisco, CA.
Zhou will oversee specialized lending and depository services for clients, for both their personal and professional accounts. She will also be in charge of leading and expanding the private banking team and client base in San Francisco, Palo Alto and San Jose.
Previously, Zhou was a vice president and senior private banker at Wells Fargo, where she oversaw full-service banking, investment management and trust, and brokerage relationships with high net worth families.
SignatureFD, the Atlanta, GA-based RIA, appointed Jim Tally as a partner of the firm and senior relationship manager.
Tally joined from US Trust, where he was a senior vice president and private client advisor. Before that he worked at BofA Private Wealth Management, Merrill Lynch and SunTrust.
Bank of America's Merrill Lynch expanded its broker force in New York and North Carolina by recruiting three senior advisors from UBS's Americas wealth management group.
The new hires, who moved to Merrill in early August, managed more than $323 million in client assets at UBS and generated roughly $3 million in annual production last year.
In New York, Lee Miller and Andrew Pleat joined Merrill's Saratoga Springs office after more than five years at UBS Wealth Management Americas. They managed $182.6 million in client assets together and had annual production of $1.2 million.
In North Carolina, Mark Kean joined Merrill's Cary office after eight years at UBS, where he managed $140.5 million in client assets and generated $1.8 million in annual production. Kean, a roughly three-decade industry veteran, worked at Citigroup prior to joining UBS's Raleigh office.
SunTrust Bank appointed Deborah Minnick as president and private wealth managing director for Collier County, FL.
Minnick is based in the Pelican Bay office from where she oversees SunTrust's private wealth management client advisors throughout the Naples and Bonita Springs markets.
Kevin Cloherty was promoted to global compliance chief for Manulife Financial and John Hancock, based in Boston, MA.
Previously, Cloherty was senior vice president and deputy global compliance chief to James Gallagher, executive vice president, general counsel and chief administrative officer at John Hancock Financial Services.
Cloherty is responsible for Manulife's compliance activities throughout the US, Canada and Asia. He reports to J-P Bisnaire, Manulife's senior executive vice president of the corporate development and general counsel, and the audit committee.
The Hartford Financial Services Group is letting go of its wealth management head David Levenson effective September 28, ahead of an agreed departure date in February 2013.
The Hartford is undergoing significant restructuring at the moment, and earlier this year the firm offered Levenson a retention bonus of up to $2 million to remain "actively employed" through February 28, 2013. However, it filed a form with the Securities and Exchange Commission saying it released Levenson from its earlier agreement.
Emerging Global Advisors, the emerging markets asset management firm, appointed Susan Ciccarone from Goldman Sachs as chief financial officer.
Ciccarone joined after three years at Goldman Sachs' financial institutions group. She is also a former UBS employee, having joined Goldman from UBS in 2009 after working at the Swiss firm since 2002. She became a managing director at Goldman in 2010.
Legacy Family Office, a Naples-based multi-family office, took on Danielle Dion as a client service associate.
Prior to her appointment at Legacy, Dion was executive assistant and office manager for American Capital Wealth Managers, an SEC-registered independent investment advisor.
Los Angeles, CA-based accounting firm Holthouse Carlin & Van Trigt appointed Dennis Ito as a tax partner within its Encino office.
Ito provides income, retirement and estate tax compliance and consulting for private business owners, investors, retirees and executives.
The PrivateBank appointed John Keegan as managing director and head of private wealth for the Michigan region, and named Bruce Beaumont managing director and investment advisor.
Keegan joined the firm from Bank of America/US Trust, where he spent most of his nearly 25-year career so far. Most recently, he served as senior vice president and Michigan market investment director. In his new role, he reports to Kristine Garrett, head of private wealth.
Bank of America named Michael Lawrence, who was recently promoted to complex director for New Mexico for Merrill Lynch Wealth Management, as president for the state.
He replaces Jim Smith, who is moving to a new role at Bank of America Merrill Lynch in Chicago.
Lawrence joined Merrill Lynch in 2000, when he started out there as a financial advisor. He now oversees 75 financial advisors along with other employees in six offices in New Mexico.
Calamos Investments appointed Gary Black as global co-chief investment officer as it acquired his firm, Black Capital.
Black will be responsible for leading the investment team along with founder John Calamos, replacing Nick Calamos. He will oversee portfolio management, research, trading and risk management. Concurrent with his appointment, Calamos Investments added a long/short equity capability through the acquisition.
Before founding Black Capital, Black served as chief executive of Janus Capital Group from January 2006 through July 2009.
Meanwhile, Nick Calamos, president of investments and global co-chief investment officer, is stepping back from his day-to-day role at the business while remaining on its board of directors. He will spend more time on personal interests.
DA Davidson & Co, the investment firm, appointed Dustin Brumbaugh as senior vice president, director of individual investor group research.
Brumbaugh will oversee equity research at the firm for its individual investor group, which provides services to individual investors, businesses and nonprofit clients. He will be based in Seattle. The firm has around 235 financial consultants and Brumbaugh will work on creating new channels to deliver research to them and their clients.
He joined the firm from EK Riley Investments, a Seattle-based firm, where he was senior vice president, director of research. Before that he worked at Wells Fargo Investments, where he was a senior equity analyst in his latest role.
RBC Wealth Management changed its senior leadership team.
Paul Patterson, currently head of global trust, was appointed to the position of deputy chair, RBC Wealth Management, for ultra high net worth - international. He is based in London.
This move followed Michael Lagopoulos' decision to retire from RBC after 26 years' service, on October 31.
Stuart Rutledge, who is currently head, global wealth services, strategy and transformation, was appointed to the position of head, global trust, RBC Wealth Management. He is based in Jersey. As chair of RBC's global trust advisory board, he will also oversee RBC Wealth Management's trust business internationally.
Both men, whose appointments become effective as of October 1, will remain on RBC Wealth Management's operating committee and continue to report to George Lewis, global head, RBC Wealth Management.
Malvern, PA-based Palladiem, an independent investment advisory firm that provides strategies to financial advisors and broker-dealers, appointed financial services veteran John Lake as national sales director.
Prior to joining Palladiem, Lake served as a regional director for Loring Ward and as an assistant vice president and senior regional director for Lockwood Advisors, an affiliate of BNY Mellon's Pershing.
At Lockwood, Lake was responsible for wholesaling discretionary unified managed account, mutual fund wrap and separately managed account products to the independent advisor and RIA channels across 14 states.
KPMG, an audit, tax and advisory firm, added a raft of partners and managing directors to its alternative investment funds practice, citing the "increasingly complex" environment that investment managers face.
Ted Carreiro joined as a federal tax partner, based in Boston. He most recently worked with alternative investment fund clients, helping them become FATCA-compliant. He is a former managing director of State Street Bank and Trust's alternative investment fund group.
Also in Boston, Laura Thompson joined as a managing director in the international tax practice, with a focus on asset management and fund families in Boston and New York. She joined from Bain Capital, where she was a vice president of the general partner group.
Angela Yu joined the New York office as a partner for the US real estate tax practice. Prior to this role, she was an international tax partner at KPMG's Washington national tax practice and Vancouver US tax planning practice.
On the West Coast, the firm added Michael Richards as a partner, responsible for leading its transaction services practice there. He was latterly a partner at another "Big Four" firm, where he provided M&A advisory services to large private equity clients.
Rounding off the hires, KPMG brought in Phillip DeSalvo as a senior manager for tax. Before joining the firm, he worked at an international public accounting firm, based in San Francisco.
Charlotte Beyer stepped down from her role as chief executive of the Institute for Private Investors.
Beyer founded the organization and had been at the helm for 20 years. At the beginning of last year she oversaw the firm's sale to Campden Media, and going forward Dominic Samuelson, managing director of Campden Wealth, will take on full responsibility for IPI.
Mindy Rosenthal, executive director of IPI and managing director of Campden Wealth, US, has also taken on some of Beyer's day-to-day responsibilities, along with Samuelson.
Beyer will remain involved, serving as a strategic advisor to the Private Wealth Management program, which the firm runs in collaboration with The Wharton School of the University of Pennsylvania and Singapore Management University.
Chicago's HighTower took on the Dillig Bowen Group duo - managing approximately $1 billion for ultra high net worth families - from Credit Suisse.
Matt Dillig and Ted Bowen join as partners and managing directors and will operate from the firm's Chicago, IL, headquarters. Together, the pair has 22 years of experience in the financial services sector and represents the eighth new advisor team to join HighTower so far this year.
Bank of America's Merrill Lynch hired two private wealth advisors from Abbot Downing, Wells Fargo's ultra high net worth wealth arm.
Westcott Jones and Scott Vogel oversaw more than $1 billion in client assets for Abbot Downing. They joined Merrill Lynch's private banking and investment group in late July.
The pair was previously part of Lowry Hill, a boutique wealth management firm that merged with Wells Fargo's family wealth business in April to form Abbot Downing.
The two advisors, based in Wayzata, MN, joined the team of Swenson Jones & Associates, a part of Merrill Lynch's private banking and investment group which serves ultra high net worth clients.
San Francisco-based Sanctuary Wealth Services appointed Bernie Notas as chief financial officer of Sanctuary Securities, its registered broker-dealer firm.
Notas previously served as CFO of BTIG, OffRoad Capital, Montgomery Securities, and Rooney Pace Group.
Meanwhile, Jill DeMayo joined the firm as a compliance officer at both Sanctuary Wealth Advisors and Sanctuary Securities. She has 15 years of industry experience and will work alongside Talia Brandt, who has served as a compliance officer at Sanctuary for the past three years.
JHS Capital Advisors, a dual registered broker-dealer and RIA, appointed Steven Lofquist as a first vice president, financial advisor.
Lofquist is based in the firm's Leawood, KS, office and manages $40 million in client assets. He joined from RBC Wealth Management, where he was a vice president for three years. During his time there he was selected to join a consulting group of advisors who had successfully built fee-based businesses.
Raleigh, NC-based Hatteras Funds, the alternative investment manager, promoted Robert Murphy to chief investment officer of the firm's alternative mutual funds.
Murphy will lead the investment team while continuing in his role as director of risk management. He also remains as co-portfolio manager of the alternative mutual funds, alongside Mike Hennen.
Philadelphia-based Janney Montgomery Scott appointed Jeff Smith as senior vice president and branch manager of its Washington, DC, office - a role in which he will lead the firm's expansion in the Capital Region.
Smith will report to James Dornan, regional manager. He started his career in the financial services industry in 1990 as a financial advisor, moving to Legg Mason in 2004 as director of sales for the central division.
Evercore Wealth Management, a subsidiary of Evercore Partners, appointed Jordan Szekely - latterly of Goldman Sachs - as a vice president and financial advisor.
At Goldman Sachs, Szekely served as a wealth advisor to high net worth individuals, families and foundations. In his New York-based role at Evercore he will work with colleagues in Minneapolis and San Francisco, reporting to Wendy Barasch, partner and head of sales and marketing.
Kansas-based Mariner Wealth Advisors, an independent advisory firm, took on Paul Lutz as an advisor in Lee's Summit, MO.
New Jersey-based Beacon Trust Company, a subsidiary of The Provident Bank, hired Frank Deluca as a vice president and wealth advisor.
Deluca joined Beacon Trust from Bank of America Merrill Lynch, where he was a client manager and wealth management banker. There he was responsible for a portfolio of 400 households with $100 million in total deposits and investments, and $75 million in loans.
Chicago's Northern Trust appointed Norman Greenidge as national director of the firm's professional athlete group - a role in which he will focus on meeting the unique wealth management needs of this client segment.
Greenidge reports to Michele Havens, president for the Los Angeles, CA, region.
The tax firm WTAS brought in Paul Laughlin as a managing director at its private client services office, based in Chicago. Laughlin joined from Deloitte Tax, where he was a partner for a decade, following a 24-year stint at Arthur Anderson.
Peter Wyrough joined Concert Wealth Management as an advisor, launching the firm's first office in the Washington, DC, area. Wyrough - who joined Concert in early August from brokersXpress - also plans to expand Concert's advisor presence in the region.
M&I Wealth Management, part of BMO Financial Group, promoted Michelle McAfoos to regional director of private banking for the central states region.
McAfoos will oversee the operations, business development and client relationships of three private banking teams in the Kansas City and St Louis, MO, and Indianapolis, IN, markets. The teams serve clients with at least $1 million in investable assets.
Bank of America appointed Larry Otto, Midwest regional president for US Trust, to the additional roles of Missouri state president and St Louis market president.
Otto is a long-time BofA employee: he joined a predecessor institution of the firm in 1977. He replaces Patricia Mercurio in the state and market president roles. She held them for over a decade but is retiring in October.
New York-listed Raymond James added the Gables Legacy group, who latterly managed $300 million in client assets at Morgan Stanley Smith Barney, to its practice in South Florida.
The team consists of advisors Vann Wilder, senior vice president of investments, and Van Martin, wealth management specialist and advisor, in addition to Maria Wilder, their associate.
RBC Wealth Management expanded its advisor base in California with a team of hires from Wells Fargo Advisors, the brokerage unit owned by San Francisco, CA-based Wells Fargo.
Tim Bockhold and Bob Voorhees, senior vice president and first vice president respectively, previously managed over $200 million in client assets with their team at Wells. At RBC they operate from the office in Newport Beach and are joined by client associates Maureen Ortiz and Kathleen Carroll.
Fifth Third Bank appointed Martin de St Pierre as a wealth management advisor for the South Florida affiliate, based in Naples. de St Pierre joins from US Bank, where he was vice president and regional wealth management consultant for the West Coast of Florida.
Two financial practices based in Connecticut and Utah joined Wells Fargo Advisors Financial Network, Wells Fargo's independent retail brokerage arm, with a combined $225 million in assets under management.
The JayPex Financial group in Uncasville, CT, is comprised of financial advisors Jayme Lemaire and Jamie Nowakowski, with $1.1 million in production and over $96 million in AuM. Lemaire and Nowakowski joined Wells from Citizens Bank.
Meanwhile, in St George, UT, the Schofield group investment management team consists of father and son Richard and Dustin Schofield, who were most recently with Morgan Stanley Smith Barney. Together, they manage $128 million in assets, with 35 years of experience in the financial services industry.
Palisades Hudson Financial Group expanded to the West Coast this month, naming Paul Jacobs as its new chief investment officer, among a raft of other hires and promotions at the Scarsdale, NY-based firm.
Jacobs, a long-time Palisades employee, took over as CIO from Jonathan Bergman, who left the firm last month. The firm said Jacobs will remain as manager of the firm's Atlanta, GA, office.
Fiduciary Trust Company International took on Gloria Fieldcamp as managing director of business development, based in New York. She is responsible for building new investment and trust client relationships with individuals, families and foundations. She reports to Chisholm Lyons, executive vice president of the firm's business development and marketing teams.
Fieldcamp was previously first vice president of the private banking and investment group at Merrill Lynch.
Bank of the West bolstered its wealth management segment with the addition of Drew Brahos and Bruce Wetter as market strategist and senior portfolio manager respectively.
Brahos is formerly of Santa Barbara Bank & Trust, where he was a senior portfolio manager. Before that, he served as senior economist at Bank of America, focusing on international equity strategy, asset allocation and fixed income strategy.
Wetter was latterly a portfolio manager at HighMark Capital Management and a relationship manager within Union Bank's private banking group. In his new role at Bank of the West he is based in San Francisco, CA.
Rothstein Kass acquired a 16-person team in the shape of Boston-based JDJ Resources Corporation, which will be incorporated into the firm's family office group. JDJ's three partners, Doreen Biebusch, James Kittler and Steven Sarcione, joined Rothstein Kass as directors.
New York-headquartered Innovest Systems, the financial technology firm that specializes in trust accounting and wealth management services, appointed Glenn Schmidt as chief operating officer.
Schmidt is responsible for overseeing the client service, implementation, operations and product development teams, and will also contribute to overall strategic planning.
Most recently, Schmidt worked at JP Morgan as vice president of product and platform for its trust and estates business.
SEI appointed Douglas Pugliese as director of business development for its private wealth management segment, responsible for developing new client relationships with ultra high net worth individuals.
Prior to joining SEI, Pugliese served as executive managing director and principal of the Northeast region for a valuation consulting and financial advisory firm.
Michael Hutten rejoined Hatteras Funds, the alternative investment manager, as executive director - a role in which he will lead sales initiatives in the western US region, based in Santa Barbara, CA.
Hutten returns to the firm having served as western regional director from August 2006 until March 2011. In his new role, he will focus on business development and client relations, serving investment consultants, RIAs, and broker-dealers.
Laurie Burkhardt joined Modera Wealth Management as a financial advisor. Prior to joining Modera, she worked for LPL Financial as a financial planning consultant. She has also previously managed the financial planning services offering for high net worth and small business clients at a Boston-based financial services firm.
Robert Plaze, deputy director of investment management at the Securities and Exchange Commission, retired at the end of August after almost 30 years at the agency.
The SEC said Plaze had been a "key architect" of the rules governing investment advisors, investment companies, and private fund advisors.
Plaze joined the SEC in 1983 as an attorney within the investment management division. Most recently, he was in charge of rulemaking for money market mutual funds, as well as for implementing a Dodd-Frank Act requirement for hedge fund and other private fund advisors to register with the SEC.
Gentry Wealth Management added two wealth advisors who formerly worked at Fidelity to its office in Las Vegas, NV.
Dave Humphrey joined from Fidelity Investments, where he worked for 18 years. Taiya Thompson joined from Fidelity's private client group, where she was a vice president and senior account executive. According to Gentry, the duo worked as part of a team which managed over $1 billion in assets.
BNP Paribas subsidiary Bank of the West appointed Scott Anderson as its chief economist, responsible for providing forecasts across the bank's business lines and clients.
Anderson joined from Wells Fargo, where he was a director and senior economist. There, he contributed to macroeconomic forecasts and various outlooks and reports the bank publishes. He has experience analyzing the economies of the US and the major European and Asian countries.
California United Bank promoted Sam Kunianski, Stephen Pihl and William Sloan as executive vice presidents.
Kunianski, who joined the firm in 2006, manages commercial and private banking, while Sloan - who joined in 2005 - is the Santa Clarita Valley regional manager and also leads the firm's real estate lending business.
Meanwhile, Pihl joined from Premier Commercial Bank, which the firm acquired in July. He now serves as executive vice president of the Orange County market.
Cedar Brook Financial Partners, the Cleveland, OH-headquartered wealth manager, appointed David Anderson as chief compliance officer.
Before joining Cedar Brook, Anderson worked at ValMark Securities, providing compliance supervision for over 100 offices of registered representatives and investment advisor representatives. He has also served as a branch examiner at UBS Wealth Management, a role in which he led the conversion of performing and documenting branch exams to a paperless process.
RBC Wealth Management added two financial advisors - formerly of Morgan Stanley Smith Barney - to its Washington, DC, broker force.
At MSSB, Paul Keats, a senior vice president, and John Keats, his son, managed $253 million in client assets. The pair was latterly based within MSSB's Bethesda, MD, office.
McGladrey, an assurance, tax and consulting services provider, expanded its financial services investment practice in Connecticut, transferring partner Kislay Shah to its Stamford office.
In the Stamford office, Shah will guide clients on matters including reporting, management, incentive fees and performance measurement. Previously, Shah was based within the firm's New York office, and has worked in the investment industry for over 22 years.
Northern Trust appointed Tony Glickman as senior vice president of global client solutions - a new position created to develop global solutions for clients including hedge funds, traditional asset managers and large institutional investors such as sovereign wealth funds.
Glickman was most recently head of risk services for GlobeOp Financial Services.
Akron, OH-based FirstMerit appointed Michael Robinson as executive vice president, wealth management services.
Robinson joined from JP Morgan Chase, where he spent 27 years and held a number of leadership roles within the bank's wealth management business.
He will relocate to Northeastern Ohio for the FirstMerit role and report to Paul Greig, chairman, president and chief executive.
BNY Mellon Investment Management's strategic business development group took on Dan Cronin as senior vice president, responsible for expanding the firm's RIA channel.
Cronin joined the firm from RBC Advisor Services, where he was a senior vice president, responsible for developing the firm's custody and brokerage offerings to RIAs. At BNY Mellon he reports to David DiPetrillo, head of the RIA channel.
Bank of America gave Daniel Statsick, market director for US Trust in Minneapolis, the additional role of Minnesota state president and Minneapolis-St Paul market president.
As state president Statsick will work with company leaders in the region to grow the bank's business and individual customer base.
Silver Bridge expanded its philanthropy and foundation service capabilities, adding Susanne Salerno as director of foundation services to manage some of the firm's largest foundation relationships.
For the past 15 years, Salerno has managed various activities for non-profit institutions and philanthropic entities, including Fidelity Charitable and the Dana-Farber Cancer Institute.
Citi Private Bank brought in Steven Young from Deutsche Bank as a managing director and ultra high net worth private banker, based in New York.
At Deutsche, Young was a managing director and senior private banker, roles he held since 2006. When he starts his new role at Citi in October, he will report to Charles Merrill, New York Metro region executive.
Wells Fargo hired Rich Baich as chief information security officer - a role in which he will oversee the firm's security vision, strategy and programs designed to secure customer and company information.
Baich will join in late summer from Deloitte and Touche, where he led the global cyber threat and vulnerability management practice.
US Trust confirmed the appointment of Chris Biotti as market executive within the firm's Boston office.
Prior to joining US Trust, Biotti spent three years as a branch manager and wealth advisor at Neuberger Berman, based in Boston.
Capital Guardian, the US wealth management firm, named Scott Chaisson as president of wealth management, responsible for growing this business - including its captive advisor offices. Most recently, Chaisson was regional managing director at Rehmann Financial.
John Bogle, the investment industry giant and founder of The Vanguard Group, is to serve as senior chairman of Advizent's independent board of standards, charged with developing a concise set of standards of excellence for all investment advisors.
Taking up his role at Advizent, Bogle will work on developing standards "that embody the best practices of true fiduciary advisors," the membership organization said.
William Blair & Company, the investment banking and asset management firm, appointed Jon Zindel as chief financial officer, replacing Tim Burke, who is retiring.
Zindel has been in the industry for 20 years and joins from American Century Investments, where he was also CFO.
At William Blair he reports to John Ettelson, president and chief executive.
Asia-Pacific
PricewaterhouseCoopers, the global consulting firm specialising in assurance, tax and advisory, expanded its Asian financial advisory team by 55 in July in a bid to address the growing regional demand for professional services. In 1 July, 29 new partners joined the Mainland China office, 14 joined in Hong Kong, six in Singapore and six in Taiwan. In terms of areas of practice, 25 were added to the assurance arm, 13 to tax and 17 to advisory. The hires effectively brought PwC's total partner headcount in the four offices to 690. PricewaterhouseCoopers employs some 16,000 staff in Asia overall.
Sun Life Asset Management, the mutual funds subsidiary of Sun Life Financial-Philippines, planned to increase its financial advisor count and forge more partnerships with private banking units of key institutions by the end of 2012. The move to boost its staff numbers comes as the firm tries to expand its wealth management presence through more alliances with major bank institutions.
NAB Private Wealth, the private client unit of National Australia Bank, named Kieren Perkins as the new state manager for Queensland. Perkins was head of private client and business development at NAB Private Wealth in Queensland. He had been in the process of transitioning to his new role since May 2012. In this new capacity, he will manage daily operations at the private banking and wealth business, focusing on private wealth strategy and proposition.
Fidelity Worldwide Investment, the Australian financial services firm, named Andrew Mellor to the newly-created role of associate director for consultant relationships. Mellor was previously an account manager for research at Colonial First State, where he managed key accounts across research houses representing its asset management strategies. The firm said the new role is in line with efforts to bolster its consultant relationships offering in the country.
AMP Capital, the Australian fund management firm, appointed Kerry Ching as its new managing director for Asia ex-Japan. Ching started at AMP's Hong Kong office in 2 August, where she will focus on managing key client relationships alongside institutional sales and business development functions. She previously worked as country head for Hong Kong as Fidelity Investment Management.
PDL International, the UK-based investment services firm, named Keith Campbell Golding as chief representative for the Middle East and Asia, responsible for marketing and distributing the firm's product range to local clients. The appointment was announced alongside plans to expand the firm's distribution activity in the two regions' strong high net worth and institutional client bases.
Malaysian financial services firm CIMB Group made two appointments to its team. David Richard Thomas was named group chief risk officer, reporting to the board of directors/board risk committee. He was previously the chief risk officer for Asia-Pacific at Royal Bank of Scotland. Encik Shahnaz Jammal, meanwhile, was named deputy group chief financial officer after having previously served as head of the group chief executive's office. Before joining CIMB Group in March 2009, he worked for Goldman Sachs in London, Bankers Trust and Dresdner Kleinwort Wasserstein in London and ABN AMRO Bank in Kuala Lumpur.
Australian boutique advisory firm Crystal Wealth Partners appointed John McIlroy as company director and shareholder. McIlroy was previously chief executive of the company and in his new role will be part of a team of three directors. Prior to joining Crystal Wealth, McIlroy founded Multiport, the self-managed super fund and managed accounts business that was acquired by AXA in 2009.
DBS Group, the Singaporean bank, named Derrick Goh as the new head of its POSB unit, the branch of consumer banking services offered by DBS in the city-state. Goh is currently the chief operating officer for institutional banking and will not assume his new post until 1 October 2012. He replaces Koh Kar Siong, who was appointed regional head of DBS Treasures, as incumbent head Pearlyn Phau moves to become the head of consumer banking in Hong Kong.
JP Morgan Private Bank hired Fan Jiang, a former Goldman Sachs executive, to lead its Asian strategy team based in Hong Kong. Jiang previously served as chief investment officer for the Asia-Pacific private wealth management business of Goldman Sachs. In his new role, he will develop and implement investment strategy and tailor it for clients in Asia, alongside teams in the US, EMEA and Latin America. He reports directly to Richard Madigan, chief investment officer.
Royal Bank of Scotland China chairman and chief executive Sherry Liu departed her post to pursue "outside interests." Liu assumed the role in April 2011 and will be replaced by Alex Chu, head of international banking for North Asia. Qing Cheng Hua remains as country executive.
Signet Capital Management, the UK-based fixed income hedge funds specialist, announced the resignation of Francois Hora as Asian head after four years in the role. Hora joined another hedge fund, Complus Asset Management, in June to become its new business development head. His former colleague, Wisely Ngai, remains with the firm in Hong Kong. There are no immediate plans to replace Hora, the firm said.
FNZ Australia, the technology provider to the wealth management and financial services sectors, named former Australian minister for superannuation Nick Sherry as chairman. Before joining FNZ, Sherry served as senior advisor to the superannuation practice at Ernst & Young. His appointment was announced alongside the promotion of Martin Jennings as the new chief executive for the Australasian division. Jennings is currently the managing director of the Australian and New Zealand business.
United Overseas Bank, the Singaporean bank, confirmed the departure of long-time chairman Wee Cho Yaw in 2013, after him having served in the position since 1974. He steps down effective April 2013, but will continue to advise the bank in an honorary Chairman Emeritus position. Hsieh Fu Hua will then become a non-executive chairman. Hsieh is a member of UOB's board and serves as director at Temasek.
Commonwealth Bank of Australia appointed Matt Comyn as its group executive for retail banking services, with effect from 10 August. Comyn has been with the group since 1999 and has held a variety of senior management roles, most recently as head of the local business banking unit. He replaced Ross McEwan, who left the firm in May to become the head of the UK retail banking arm of Royal Bank of Scotland.
ABN AMRO relocated Paul Timmermans from London to Hong Kong to become head of escrow and settlement Asia. The move was made alongside the launch of a new escrow and settlement services business in the region. Timmermans was previously part of the bank's Rotterdam office. He reports both to Maaike Steinebach, country executive for Hong Kong and head of energy, commodities and transportation for Asia, and Lout Lapidaire, managing director for escrow and settlement in Rotterdam.
BNY Mellon Asia-Pacific named Paul Schulte as head of investment strategy, a newly-created Hong Kong-based role. Schulte, who will focus on developing the firm's Asia-Pac investment and market knowledge platform, reports to Alan Harden, chief executive for the Asia-Pacific investment management unit, and Jack Malvey, chief global market strategist for investment management in New York. He was previously the global head of financial strategy at China Construction Bank International Securities, where he created the Greater China research platform.
Swiss bank UBS confirmed the departure of Stephen Gore as head of Asia mergers and acquisitions after working for 19 years at the company. The bank did not say anything about Gore's next plan although media reports show he may have moved to Bank of America Merrill Lynch to become its head of M&A Asia-Pacific ex-Japan, based in Hong Kong.
BNY Mellon appointed Brigette Leckie as vice president of intermediary relationships, Australia, a newly-created role, in line with the firm's efforts to expand product and client services in the self-managed super funds market. Leckie joined from Alliance Bernstein and reports directly to Bruce Murphy, managing director of BNY Mellon Asset Management Australia.
Genji Hosono stepped down as market leader of Credit Suisse's Hong Kong division, without citing a reason. It is believed that Hosono is one the verge of joining rival UBS, also in Hong Kong. A replacement will be announced in due course.
Bermuda-based law firm Appleby relocated two senior lawyers to its Hong Kong practice. Eliot Simpson joined Appleby in Hong Kong as a partner and Joanne Collett joined as a senior associate, from the firm's BVI and Cayman Islands offices, respectively. They will provide advise in Asia on offshore litigation and insolvency matters and will be the points of contact in the Asian time zone for the global team.
Oversea-Chinese Banking Corporation named Raymond Chee as managing director of its securities business, OCBC Securities effective 6 August. He replaced Hui Yew Ping, who left the firm to "pursue personal interests." Chee has been working for the firm for 17 years, starting out as a relationship manager in corporate banking.
Hong Kong financial services firm CITIC Bank announced the retirement of Doreen Chan Hui Dor Lam as chief executive this year. Chan retires after a 15-year tenure with the company. She has been CEO since 2002. Her retirement schedule and successor will be announced in due course, the bank said.
Equity Trustees, the Australian fund management and investment firm, named Anne O'Donnell as non-executive chairman for its superannuation business. O'Donnell takes over from Rob Dillon, who retired from his role as chairman and director of Equity Trustees Superannation. Adrian Young, managing director, also retired. O'Donnell used to be managing director of Australian Ethical Investment.
Manulife named Nirmala Nair as chief legal and compliance officer for its Singapore office. Nair replaces Clive Anderson, who continues with his oversight of the legal and compliance functions in Indonesia, Malaysia and Singapore and has taken an expanded ASEAN role with Manulife Financial. She brings over 25 years of industry experience to the position, having worked as an advocate and solicitor in private legal practice for nine years and serving senior roles at established life insurance firms in the city-state.
Rubik Financial, the financial technology and software provider, boosted its wealth management division by adding Wayne Wilson as managing director to lead the newly-acquired Coin business. Coin is the financial planning software arm of Macquarie Group acquired by Rubik Financial in early August 2012. Wilson most recently served as a consultant with WRW Consulting and from 2009 to 2010 worked as head as Asgard and Advance at BT Financial Group.
Desmond Liu, the former head of North Asia private banking at HSBC, stepped down following a management restructuring and the departure of his co-head. Liu was appointed to the role in late 2010, following the retirement of then-Asia private banking chief Monica Wong. In November 2011, the bank announced a surprise new leadership structure which saw Bernard Rennell take over all private banking activity in North Asia, coming in above Liu. HSBC confirmed that Liu was leaving the bank, without commenting further.
Barclays, the UK-headquartered bank, appointed Igor Arsenin as head of its emerging Asia interest rates arm. Arsenin joined the firm from Credit Suisse, where he last served as head of Latin America fixed income strategy in New York. In his new role, he will be working closely with Barclays' global rates strategy team, reporting to Nigel Chalk, head of emerging Asia research.
Australian Financial Services, the Australian financial planning and dealer group, appointed Alan Logan as chief executive. Logan was previously a director a private consultancy fir Bombora Advice. He replaced Peter Daly, who left AFS in June 2012.
HSBC Global Asset Management expanded its Asian equity investment team in Hong Kong with the addition of Michael Chiu and Karma Wilson as investment directors for equities, with a focus on the fund management of Chinese equities and Asian equities, respectively. Chiu, who joined from ING Investment Management, reports directly to Mandy Chan, head of Chinese equities. Wilson, from AMP Capital Investors in Sydney, now reports to Husan Pai and Michael Dillon, co-heads of Asian equities.
MLC, the wealth management arm of National Australia Bank, expanded its superannuation trustee boards with the appointment of Richard Rassi. Rassi joined three trustee boards for super funds, namely MLC Nominees, NULIS Nominees - Australia and PFC Nominees, which are accountable to around 1.5 million members and some A$56 billion in funds under management. In addition to his new duties, he now also chairs the finance and audit committee at MLC.
Adveq Management, the global private equity fund management firm, named David Seex to lead its newly-launched office in Hong Kong - its third in Asia. Seex was previously the head of Asia-Pacific.
Manulife Asset Management appointed Peter Kim as managing director, head of institutional sales in Korea. Based in Hong Kong, Kim started with the company in July and reports to James Chen, head of institutional sales and relationship management, Asia. He was previously the director of Lapis Global Limited, based in Hong Kong.
Mercer named Edmund Teo as tje new wealth management head for Asia, plus a principal consultant, bringing the consultant's Asia presence to a 19-strong team. Teo leads Mercer's wealth management team, which provides research, advisory and portfolio management services to Asian-based private banks, insurance companies, consumer banks, financial planning organisations and platforms. He reports directly to Cara Williams, the global head of wealth management in London.
Skandia International, the offshore business of London- and Johannesburg-listed Old Mutual Wealth Management, announced a number of senior appointments in Singapore and Hong Kong. In Singapore, Craig Ellis was made head of the region and principal officer for Royal Skandia in Singapore and southeast Asia. He joined Skandia International's sales leadership team, reporting to sales director, Victor France. Chris Ivinson was also appointed head of sales for the region, reporting to Ellis. In Hong Kong, Alan Leung joined Royal Skandia as head of strategic development for the Hong Kong region, a newly created role. Leung moved from Swiss Privilege where he held a number of strategic roles since 2006. He reports to Mike Leeson, Royal Skandia head of sales for Hong Kong and NE Asia.
Western Asset Management, the UK-headquartered fixed income manager, expanded its Asian capability with four hires. Desmond Soon now leads the investment team based in Singapore as portfolio manager. Joining Soon is Swee Ching Lim, who moves from London as credit research analyst. The other two new hires are Wontae Kim and Desmond Fu as portfolio analysts. The team reports to Chia-Liang Lian, the head of investment management for Asia, based in Singapore.
Fidelity Worldwide Investment, the UK-based investment management firm, appointed Raymond Ma as lead manager for its $406 million Greater China fund. He takes over from Joseph Tse, who stepped down in July after 22 years with the company for personal reasons. Ma is the manager of Fidelity Funds China Consumer Fund and continues to serve as head of the China Consumer Fund alongside his new role.
Grace Barki, a former vice chairman and head of Southeast Asia at Swiss private bank Sarasin, resurfaced at the Royal Bank of Canada, as head of Southeast Asia. Barki resigned from Sarasin in June. Her old duties have been taken up by chief executive officer of Asia, Enid Yip, until a replacement is found.
Royal Bank of Canada Investor Services hired Kevin Hogan as director for its client operations business in Australia. Hogan joined from Macquarie Investment Management where he served as head, fund accounting. At RBC, he will be responsible for managing the client operations business in Australia and report jointly to Duncan White, head of client operations in Asia-Pacific and David Travers, managing director of Australia.
Federated Investors, the US-based investment management firm, appointed Craig Bingham to lead its new Asia-Pacific subsidiary. Bingham is now based in Melbourne and reports to Gordon Ceresino, vice chairman of Federated Investors and executive director for international distribution. Prior to Federated, Bingham served as chief executive for Aviva Investors' Australia and Asia-Pacific regions.
Oppenheimer Investments Asia appointed Robin Green as its new chief executive. Green takes the lead role as broker-dealer, along with the designation of president. He joined the firm from MF Global, where he served as head of Asian insitutional equity sales for the Hong Kong branch. He replaces Steve Bernstein, who resigned in December 2011.
Manulife Asset Management moved Endre Pederson, fixed income portfolio manager for Asia, from Hong Kong to Singapore to establish the latter's strategy in building out its ASEAN business. Also appointed was Rana Gupta as senior portfolio manager, responsible for the research, analysis and coverage of Indian equities. Both Pedersen and Gupta report to Jill Smith, senior managing director for Manulife Asset Management Singapore. In addition, Lawrence Wee was named head of institutional sales for South Asia to help build the company's client and consultancy relationship management and servicing division.
Barclays appointed three executives to lead its new independent asset managers team in Singapore. Cedric Lizin was appointed as head of the independent asset managers segment, Asia-Pacific at Barclays. Lizin is also head of Japan, as well as head of key clients, Asia-Pacific, at Barclays. The firm also announced the hire of Annabelle Chow as director, team head, as well as Josephine Koh, as director, in July. Both Chow and Koh joined from Credit Suisse in Singapore, where they were team head and deputy team head, respectively.
Royal Bank of Scotland added two senior economists to its team in Asia. Louis Kuijs joinsed RBS in Hong Kong as chief China economist, responsible for China macroeconomic coverage. In Singapore, Enrico Tanuwidjaja joined the bank as southeast Asia economist, responsible for macroeconomic research coverage for the region. Both Kuijs and Tanuwidjaja report to Sanjay Mathur, RBS's head of economic research, Asia-Pacific ex-Japan.
BNP Paribas Investment Partners Australia named Angus Carson as head of superannuation and government institutions, responsible for business development and client relationships. Carson was previously an associate director of institutional sales at Ambassador Funds Management Services. He is joined by Stephen Copeland, who is also newly-appointed as manager of client services and operations. Copeland used to be with MLC Private Equity where he served as a senior analyst.
The CFA Institute, the standard setter for investment professionals, named Paul Smith as managing director of Asia-Pacific operations effective 3 October. He previously operated his own firm, Asia Alternative Asset Partners, but had also worked at HSBC and Bank of Bermuda. His appointment comes after an extensive global search to succeed Ashvin Vibhakar, who continues to lead strategic initiatives for the organisation as a managing director.
Henry Lee, the chief investment officer of Nan Fung Investment Adviser, the family office of one of Hong Kong's wealthiest dynasties, resigned. Lee spent two years in the role at NFIA and told WealthBriefing Asia that he is contemplating a couple of options for future roles, also in the Asian family office space. He is believed to be succeeded at the family office by a senior banker from Goldman Sachs.
Nomura, the Japan-headquartered financial services giant, bolstered its Asian fixed income business with the hire of Rig Karkhanis as head of fixed income for Asia ex-Japan, based in Singapore. Karkanis joined the firm in September 2010 as head of fixed income, Singapore from Millenium Partners. He replaces Jai Rajpal, who was appointed global head of FX, based in London. He now reports locally to Minoru Shinohara, the chief executive for Asia ex-Japan, and regionally to Yutaka Nakajima, the head of fixed income trading for Asia-Pacific and Takashi Abiko, the head of fixed income sales, Asia-Pacific. Globally, he reports to Steve Ashley, the global head of fixed income.
Wayne Yang, a 17-year Citi Private Bank alumnus, returned to firm to take up the newly-created role of managing director and head of client coverage for Asia-Pacific. Yang most recently worked at Deutsche Bank as managing director and head of wealth management South East Asia. He reports to Bassam Salem, the Hong Kong-based chief executive for Citi Private Bank in Asia-Pacific.
CDC Group, the UK government's development finance arm, announced the resignation of Anubha Shrivastava as its Asia investments head. Shrivastava was previously the managing director for Asia investments. Her departure was announced alongside the appointment of Hiti Singh and promotion of Clarisa De Franco as portfolio directors for the Asia funds team. Singh was previously with the Africa team, while De Franco had been working for the Asia investment team.
MLC Investment Management, the investment and wealth management arm on National Australia Bank, announced that its chief investment officer, Nicky Richards, is leaving effective October 2012. Richards has been serving in the post since 2010 and will be replaced by Jonathan Armitage, who will act in a temporary capacity until MLC hires a successor.
Kevin Hardy, the head of global investments for Asia-Pacific at Northern Trust left, and is believed to be joining rival BlackRock to lead its APAC index equity team. Reports say Hardy is due to leave the US asset manager by the end of September and will take up his new role with BlackRock in October. William Mak was appointed interim Hong Kong country head at Northern Trust and will lead global investments for Asia-Pacific. Mak is currently Singapore country manager and head of Southeast Asia.
Sumit Sibal, previously the head of global South Asia at RBC Wealth Management, left the firm to join Emirates NBD in London as its head for non-resident Indian business (UK & Europe). Sibal, who joined Emirates NBD over a month ago, had previously spent eight years with Citi covering the NRI market.
Société Générale Cross Asset Research, the research arm of French banking giant Société Générale, appointed Klaus Baader as its chief economist for the Asia-Pacific office. Baader joined Société Générale in 2009 and served as chief Euro area economist in London before moving to Hong Kong in 2012. He reports to both Michala Marcussen, the global head of economics, and Guy Stear, head of research for Asia-Pacific.
E Fund, the Chinese fund management firm, bolstered its team with the hire of Eugene Lee as the global head of sales and marketing. Lee was previously Asia head of equities at BBVA, the Spanish bank. She replaces Marie Chew, who tendered her resignation in the end of August.
Latham & Watkins, the UK-based law firm that specialises in financial services accounts, boosted its Singapore practice with the transfer of two of its London corporate partners to the city-state. The relocation of Luke Grubb and Rod Brown effectively takes the total number of partners at the firm's Singapore branch to 11. Latham & Watkins has 36 lawyers in Singapore, including the 11 partners.
Coutts, the UK-based private bank, hired 14-year UBS veteran Phillip Reade as its new head of credit risk for Asia based in Hong Kong. Reade spent the last 14 years at UBS holding various credit roles. At Coutts, he will be responsible for the overall credit risk framework in Asia, covering sanctioning processes, portfolio management, policy and management information, risk assessment and controls. He reports to Errol D'Souza, chief risk officer for Asia.
Eleven-year UBS veteran Kai Sotorp returned to the Swiss bank's global asset management business as head of Asia-Pacific, after a stint in Chicago and a brief retirement. Sotorp returned 3 September and is based in Hong Kong, reporting to John Fraser, chairman and chief executive of UBS Global Asset management. Sotorp replaced Christof Kutscher, who left the bank to return to Europe early in 2012. Scott Keller, acting head of Asia-Pacific since April 2012, continues in his role of head of Pan Asia, reporting to Sotorp.
UK lending giant Barclays appointed Antony Jenkins as its new chief executive, succeeding Bob Diamond who resigned in July. Jenkins was previously the CEO for retail and business banking for Barclays in Africa and Absa. He reports to newly-installed chairman-elect Sir David Walker, who himself replaced former chairman Marcus Agius. Agius resigned the day before Diamond and continues as chairman until November, when walker officially takes over.
StepStone, the New York-based private equity and investment firm, strengthened its Asian business with the appointment of Mu-Shin Kim and Andy Tsai as managing directors. Kim is now responsible for investment and business development in Korea and Japan, while Tsai handles Taiwan and broader Asia. Both are based in the Beijing office.