People Moves
Fashion Business High-Flier To Lead Citi Private Bank's North America Asia Clients Group
Citi Private Bank has ramped up its ultra high net worth offering with the appointment of Ida Liu as managing director of the newly-created North America Asia clients group.
Liu is a senior private banker based in Citi's New York office and brings extensive experience working with ultra high net worth individuals and their families. She manages more than $1.8 billion in investment assets for clients.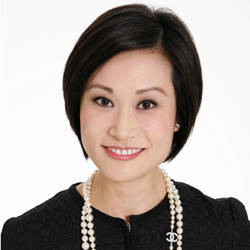 Prior to joining Citi in 2007, Liu was the global head of sales, marketing, public relations and business development for international fashion house Vivienne Tam and had managed a line of European designer collections for luxury retail department store Bergdorf Goodman. She then joined Citi to help create wealth management solutions for UHNW individuals as head of the fashion, retail and consumer group. In addition, she spent seven years as an investment banker, working with the likes of Merrill Lynch and BT Wolfesohn, now Deutsche Bank.
"Over time, we expect to be the dominant wealth manager serving Asian
ultra high net worth families and individuals across the major cities of
the US and Canada," Peter Charrington, chief executive of Citi Private Bank, North America, said of the appointment.
Liu's appointment complements the group's drive to capture additional market share from Asians, one of the fastest growing UHNW segments, starting with New York, San Francisco and Los Angeles. The North America Asian clients group is poised to expand its team further in the next months as it builds its network and opens up to other US markets. Its range of services include tactical trading and investment, real estate, cross border trust and estate planning, foreign exchange and global reporting.
"North American clients with ties to Asia... tend to be very global in their investment orientation and are attracted to international capital markets. We are well positioned to help clients resident in Asia to navigate and invest in North American markets," said Deepak Sharma, the chairman of Citi Private Bank based in Singapore.
Citi operates in 160 countries, with 76 locations across Asia in 19 markets. It is one of the largest wealth managers in the Asia Pacific region.