People Moves
Who's Moving Where In Wealth Management – Dillon Eustace, Close Brothers AM, Others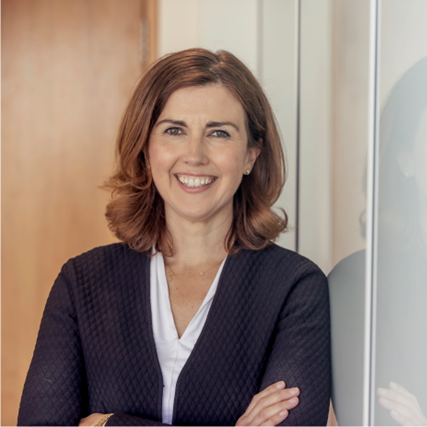 The latest moves and appointments in wealth management in the UK, the rest of Europe, the Middle East and other select locations.
Dillon Eustace
Dillon Eustace LLP has appointed Etain de Valera as head of its Asset Management & Investment Funds practice, effective 1 August.
De Valera (pictured) has taken over from Donnacha O'Connor, who is continuing to work for the firm as managing partner and as a senior partner in the Asset Management & Investment Funds team.
De Valera joined Dillon Eustace LLP in 2001 and became a partner in 2006. Alongside her career, she has gained extensive experience across a broad range of asset and investment management areas. De Valera, who is an expert on the establishment, structuring, financing, corporate governance and ongoing operation of investment funds, advises some of the world's most prominent asset management firms on their activities in Ireland. She advises clients on alternative investment funds including hedge funds, fund of funds, private credit, private debt, private equity funds and property funds.
De Valera also has significant experience in advising clients on the establishment and ongoing operation of UCITS funds as well as on industry standard master transaction agreements and prime and futures brokerage deals. Her clients include fund service providers such as asset management firms, administrators and depositaries.
Prior to joining Dillon Eustace, de Valera worked at firms such as Goldman Sachs International, where she was part of the firm's Global Securities Services Division, and A&L Goodbody.
Dillon Eustace LLP is a prominent Irish law firm whose asset management and investment funds team is one of the largest in Ireland.
Close Brothers Asset Management
UK-based Close Brothers Asset Management (CBAM) has appointed Mark Henley and Simon Tabb as senior investment directors to bolster the team at its London City office.
With nearly 30 years in the industry, Henley has expertise managing a broad range of portfolios for both onshore and offshore private individuals and their families. He specialises in taxable portfolios, ISAs, self-invested pension plans, family trusts and inheritance tax planning wrappers, the firm said in a statement. Having served in the British Army, he joined Henderson Crosthwaite, which later became Investec Wealth and Investment.
Tabb specialises in managing bespoke portfolios on behalf of private clients, charities, pension funds and trusts, the firm continued. With 20 years' experience, he is an expert in bespoke investment management and tax planning, administration of wealth on behalf of advisor clients, as well as wealth preservation. Joining from Investec Wealth and Investment, he previously worked with the British Coal Pension Scheme.
Dowgate Wealth
Dowgate Wealth, the investment manager with a focus on smaller companies, has strengthened its fund management team with the integration of the BambuBlack investment team and its two Asia-focused funds, the Asia ex-Japan Fund and Asia Income & Growth Fund, subject to FCA approval.
BambuBlack portfolio managers, Jane Andrews and Linda Wang Saitowitz, will join Dowgate on 1 November after they have transitioned from Bennbridge, the firm said in a statement.
Andrews has over 30 years' Asia Pacific investing experience, including 22 years as a portfolio manager at Smith & Williamson before founding BambuBlack. Wang Saitowitz CFA, has over 15 years' investment management experience including roles at HSBC Global Asset Management.
To provide a seamless transition for investors there will be full continuity of investment philosophy and process. In future the funds will benefit from the additional resource and expertise of the broader Dowgate investment team.
The firm said that the integration of the highly-experienced BambuBlack team will strengthen the depth of investment expertise within Dowgate and broaden its fund offering in key geographies.