Surveys
High Net Worth Investors Maintain Appetite For Alternatives – Survey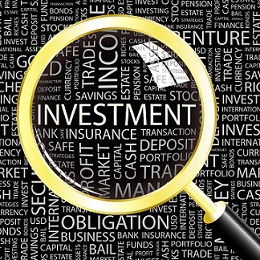 UK private client alternative investment business Connection Capital has surveyed its high net worth clients' investment allocations, showing a continuing trend towards alternatives.
High net worth investors (HNWIs) continue to target historic high allocations to alternative investments, according to the latest annual research from Connection Capital.
The survey reveals that four in 10 of its HNWI and ultra-HNWI clients are allocating more than 20 per cent of their portfolio to alternatives. Over 76 per cent of HNWIs are now targeting an allocation to alternatives of more than 10 per cent of their portfolio reflecting how mainstream the asset class has become, the firm said. Alternative investments include private equity, private debt, commercial property and alternative fund strategies.
The two main reasons for allocating to alternatives were cited as diversification from quoted markets (73 per cent of respondents) and to target outsize capital returns (69 per cent of respondents), the firm continued. The most sought after investment opportunity type was single asset private equity transactions, with a sector preference for technology and health, followed by investments in private equity buyout and growth funds.
Despite the volatility of the past 12 months, the results are consistent with the findings of last year's survey, suggesting that investors now view allocating to alternatives as evergreen and a core part of managing their portfolio, the firm added. When asked about the greatest threat to alternative investment performance over the next 12 months, Connection Capital's clients rated interest rates as number one.
"Public market volatility and lacklustre returns continue to drive private investors to alternative investments and private markets. And while institutional fundraising has slowed down, largely influenced by the denominator effect, private investors remain keen to allocate, especially to private equity," Claire Madden, managing partner at Connection Capital, said.
Tax threat to private equity fundraising?
When asked about the potential impact of capital gains tax rates being equalised with income tax rates, often mooted as a possible future Labour government policy, almost half of respondents indicated that they would consider reducing their allocation to private equity if this occurred, the firm added. "Private equity and venture capital backed businesses directly employ 2.2 million across the UK, generating £137 billion ($176 billion) of GDP. Private investors are a valuable source of capital and the current rate of capital gains tax provides an incentive to invest in companies that are not without investment risk," Madden said.
"Many of these companies would struggle to raise capital from traditional sources and therefore any future consideration of changes to the associated tax rates should be aware of the potential impact on this flow of capital," she continued.
Connection Capital provides private professional investors with access to direct private equity transactions and alternative investment funds that are usually only available to institutional investors.