People Moves
Julius Baer Names New Senior Intermediaries Figures; Replaces LGT Joiner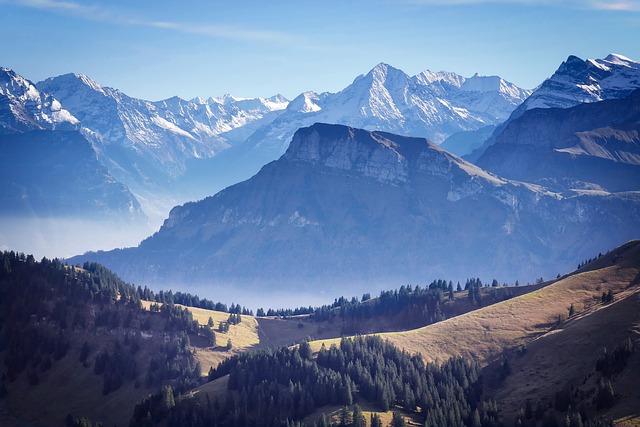 The Zurich-headquartered private bank announces new senior leaders at its intermediaries business as a top figure joins LGT in Switzerland. Both banks have important operations serving EAMs.
Marcel Suhner has taken over as Julius Baer head of intermediaries for the German- and Italian-speaking Swiss market, with immediate effect.
Together with the local teams, he will be responsible for serving the bank's intermediaries clients in these Swiss regional markets. Suhner is filling the slot left vacant by Michael Yigit, who has joined LGT in Switzerland, as separately announced by LGT in a statement yesterday.
David Reymond, head of intermediaries for Asia-Pacific and Europe, Middle East and Africa at Julius Baer, will become interim head of intermediaries for Europe, Zurich-listed Julius Baer said.
Yigit will be taking up his LGT role as of 1 November this year, subject to regulatory approval, LGT said.
Suhner has been with Julius Baer since 2015, when he joined the Intermediaries Northern Europe & UK Business Development team. Since 2016, he has been head of intermediaries Europe and has grown Julius Baer's intermediaries business in the UK and across Europe. Prior to joining Julius Baer, he spent over 10 years in various roles in private banking or intermediaries' divisions of UBS and Credit Suisse.
The move comes at a time when the intermediaries sector in Switzerland, such as external asset managers, has become more prominent with new Swiss federal regulations taking force. This news service has introduced a new awards programme in recent years to highlight the sector's significance.
"External asset managers and financial advisors are and have always been valued clients for Julius Baer, which we support with our expertise along their entire value chain," Nic Dreckmann, chief operating officer and head of intermediaries at Julius Baer, said. "I am pleased that Marcel Suhner has assumed responsibility for our important German- and Italian-speaking Switzerland markets. With his experience and understanding of the intermediaries client base, he is perfectly equipped to ensure that we serve them as a specialised B2B partner and to further strengthen our franchise. I would like to thank Michel Yigit for his important contribution since joining Julius Baer in 2015. I wish him every success in his future endeavours and look forward to continuing the collaboration with Marcel Suhner."