Emerging Markets
Gulf Investment Fund Positions For More Wins Beyond World Cup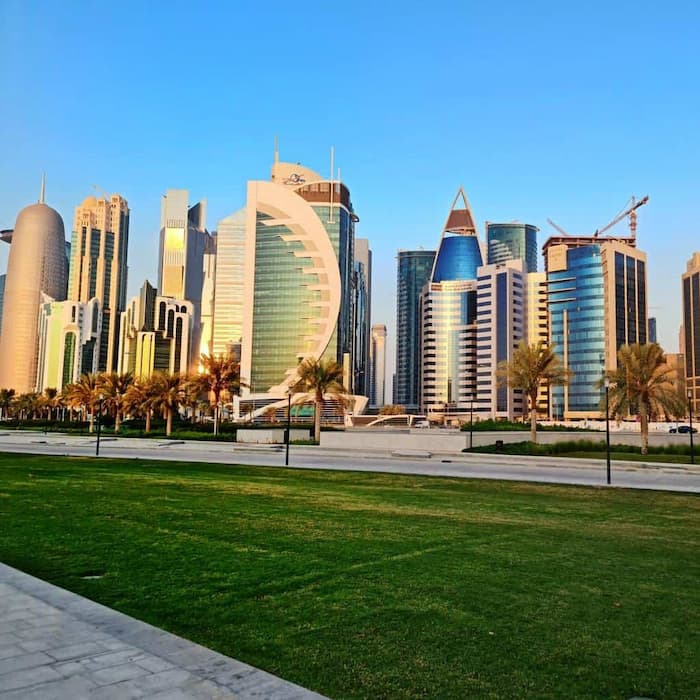 While not without points of controversy, last year's World Cup football tournament in the energy-rich jurisdiction put the country and wider region on investors' radar. A fund that has operated on the ground for more than 16 years aims to ride a continuing wave.
When the closing ceremony of the Qatar World Cup football tournament wound down late last year, it inevitably sparked debate on what the "legacy" would be for the Gulf state and surrounding region.
At the UK-listed Gulf Investment Fund, formerly known as the Qatar Investment Fund, the message of the jamboree was to reinforce how this energy-rich region is one with the entrepreneurial zest and drive to push beyond being a purely energy-rich part of the globe.
The Gulf Co-Operation Council countries (UAE, Bahrain, Kuwait, Oman, Saudi Arabia and Qatar) today account for 6.9 per cent of the MSCI Emerging Markets Index and, considering where the region is going, that weighting should be larger, Anderson Whammond, chairman of the fund, told this news service in a call.
The GCC region could go up to 10 per cent of the index in the next two to three years, based on the likely pipeline of initial public offerings, Whammond said. "It is a big focus for emerging market investors. The story we are trying to get across is not always easy."
Overall, the response to the Qatar World Cup was very positive, he said. People thought "this is an interesting place something we should be more focused on," he said.
The fund, which has just under $80 million in assets under management and dates back to July 2007, is an investment company based in the Isle of Man. It has delivered returns of 108 per cent in the past five years, after fees, as of 31 December 2022, based on net asset value and adjusted for dividends. The fund is managed by Epicure Investment Management, a Gulf-based business.
"It is the only closed-ended vehicle which is focused on the GCC region," Whammond said. He became chairman of the fund in January 2022. He has worked in a number of jurisdictions, including the Isle of Man and Hong Kong and has worked at firms such as Charlemagne Capital.
The World Cup of 2022, and the rising profile of the region, has seen a "huge boost" to tourism to places including Qatar and Saudi Arabia, he said.
"We are seeing an opening of foreign ownership laws in some countries," Whammond continued. "There is a lot we are trying to make wealth managers aware of and people understand that there's an opportunity here."
The fund is run in a bottom-up, value-based way and its portfolio is relatively concentrated. The Gulf is a region where price anomalies can be quite usual, for instance, local firms won't all have a large free float of stock.
There are 25 to 30 stocks in the portfolio and it doesn't use gearing to boost its returns. The fund levies an annual management fee of 0.8 per cent of net asset value, and an annualised ongoing charge of 1.64 per cent.
(To see a separate article looking at the wealth management markets of the UAE and Saudi Arabia, click here.)