Banking Crisis
Credit Suisse Cuts Shareholder Proposals As Final AGM Looms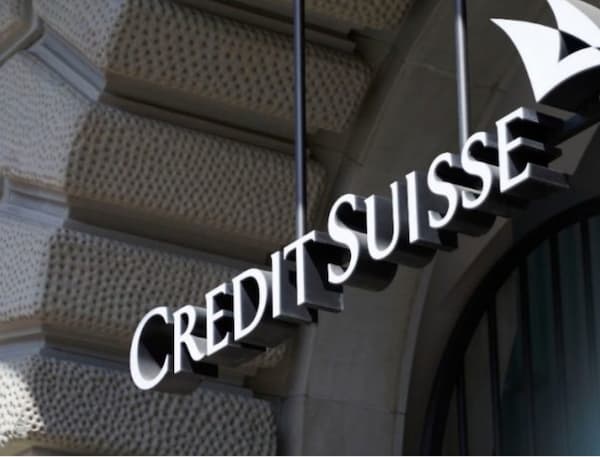 The Swiss bank has set out plans for its final AGM as plans proceed for its takeover by rival UBS.
Credit Suisse is removing a number of proposals for what will be its last annual general meeting following the announcement more than a week ago that it is being bought by UBS.
The AGM, due to take place on 4 April, will be the last such event in the 167-year history of Switzerland's second-largest lender.
The withdrawn proposals for shareholders involved the proposed discharge of members of the board and the executive board for the financial year 2022 and the proposed transformation award for the executive board. The board is further informing on its proposal regarding the appropriation of retained earnings and ordinary distribution of a dividend.
On a third item, shareholders must still vote on the appropriation of retained earnings, the bank said.
As previously reported, UBS's SFr3 billion ($3.2 billion) takeover of Credit Suisse, conducted at the behest of the Swiss federal government – and with a liquidity backing from the Swiss National Bank – was agreed without shareholders being asked to consent. The takeover has been controversial for a variety of reasons, including the write-downs of Additional Tier 1 debt, a form of high-risk debt, issued by Credit Suisse. The takeover also raises concerns about Switzerland being left with only one universal bank. (See related thoughts here.)
The demise of Credit Suisse has, along with the collapse in the US of Silicon Valley Bank and Signature Bank, put banks' stocks around the world under pressure. Deutsche Bank, for example, has seen its shares fall sharply. Deutsche has been through a period of restructuring and its results have been improving in recent quarters. The saga has also reignited debates from the 2008 financial crash about the proper scope of government regulation and central bank support for banks.
Yesterday, UBS announced that its former CEO, Sergio Ermotti – in charge for nine years until 2020 and a Swiss national – will be returning in April. He takes over from Ralph Hamers, who held the post for more than two years and took the job after being in the chief executive slot at ING, the Dutch financial group.