People Moves
Indosuez Wealth Management Makes Three Senior Appointments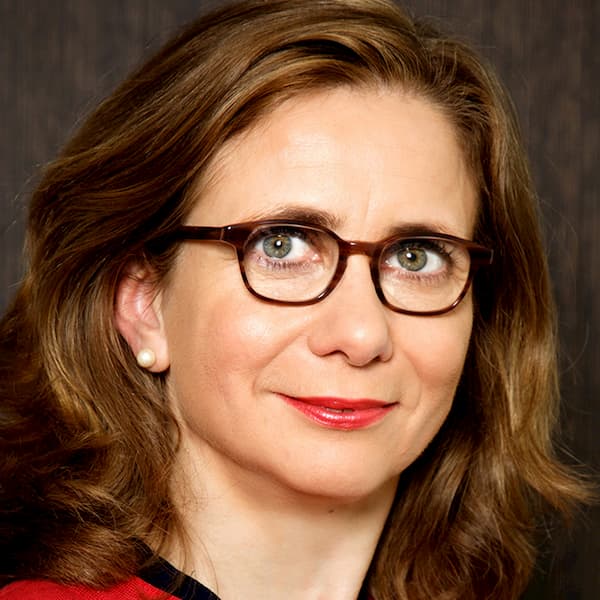 All three hires come with strong CVs and considerable industry experience.
Indosuez Wealth Management">Indosuez Wealth Management,the Paris-headquartered group, has appointed three senior figures: Delphine Di Pizio-Tiger, global head of asset management; Alexandre Drabowicz, chief investment officer; and Vincent Manuel, deputy chief executive officer in charge of development for Indosuez Europe
Di Pizio-Tiger (pictured) is responsible for global investment strategy, discretionary mandates, dedicated and open-ended funds, external funds selection, as well as the private markets investment offering. Based in Paris, Di Pizio-Tiger reports to the deputy chief executive officer in charge of development for Indosuez group. She is succeeding Olivier Carcy who has been appointed chief executive officer of Indosuez Europe.
Di Pizio-Tiger began her career in 1996 at Indosuez Carr Future. In 1998, she joined the Crédit Agricole group, first at Crédit Lyonnais Asset Management and then at Crédit Agricole Asset Management from 2004. From 2008 to 2016, she held several positions at Amundi before becoming head of employee savings and retirement management and head of impact investing. Since 2019, she has been chief executive officer of Indosuez Gestion.
Di Pizio-Tiger holds a master's degree in banking and finance and a postgraduate diploma in banking and financial techniques from the University of Assas Paris II.
Within the Asset Management business line, Drabowicz is in charge of defining the investment strategy as well as overseeing the equity, fixed income, multi-asset and funds selection teams. Also based in Paris, he reports to Di Pizio-Tiger, and is succeeding Manuel.
Drabowicz started his career at Société Générale in 1993 where he worked in several roles in Australia and then in Japan. From 2001 to 2008, he worked in portfolio management at hedge fund Systeia Capital Management. He then joined Amundi and was promoted to head of investment specialists on equities in 2014. In 2018, he was appointed deputy head of equities.
Drabowicz, who is a graduate from Neoma Business School in Reims, France, also holds a bachelor of arts (honours) degree in European business administration from Middlesex University Business School in London. He is a Chartered Alternative Investment Analyst (CAIA).
Manuel is in charge of the business strategy of Indosuez Europe and will oversee all front office teams as well as products and services activities. Based in Luxembourg, he reports to Carcy and is a member of Indosuez Europe's executive committee.
Vincent Manuel began his banking career in 2002 at BNP Paribas in the strategy department for the Wealth and Asset management division before working in M&A at Bank of America and Citigroup. In 2008, he joined the Crédit Agricole group in the Strategy and Development Division where he covered M&A for private banking, asset management and private equity. In 2011, he became head of marketing and strategy at Indosuez and was made a management committee member. From 2014 to 2019, he was CEO and head of Asset Management of Indosuez Gestion. He was appointed chief investment officer of Indosuez in 2019.
Vincent Manuel is a graduate of the Institut d'Etudes Politiques de Paris, HEC Paris and graduated as a financial analyst (SFAF).
Indosuez Wealth Management, the global wealth management brand of Crédit Agricole Group, has €130 billion ($140.24) in AuM (as at 31 December 2022). It employs nearly 3,000 people in 10 locations around the world, in Europe (Belgium, France, Italy, Luxembourg, Monaco, Spain and Switzerland), Asia-Pacific (Hong Kong SAR, New Caledonia and Singapore) and the Middle East (United Arab Emirates).