Awards
Winners Of WealthBriefing Swiss Awards Explain Achievements In "Acclaim"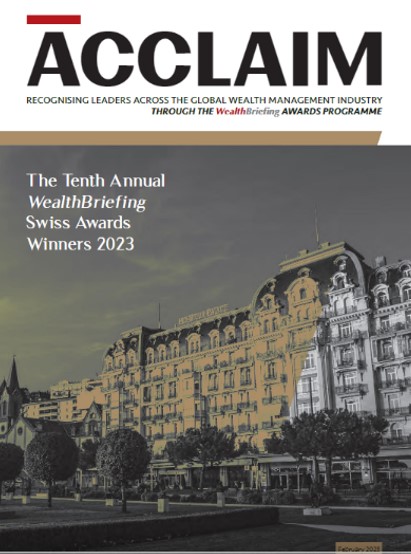 When a firm or person wins a WealthBriefing award, they don't just receive an engraved prize but opportunities to set out why they won, what they want to do to stay ahead, and their struggles and achievements to reach their level.
The winners of the Tenth Annual WealthBriefing Swiss Awards programme get a chance to describe their achievements in Acclaim. The publication has a mass of interviews, profiles and descriptions of the victorious firms and individuals.
The publication – now an established part of the awards programme – is a great opportunity for industry professionals to share their business philosophy, struggles, achievements and future strategy. It is an important element of what winners are able to gain from the awards.
Once again, thanks for the sponsors, judges, entrants and organisers for making these awards possible.