Fund Management
Time Up for Reverse Solicitation? Case Study:  Monaco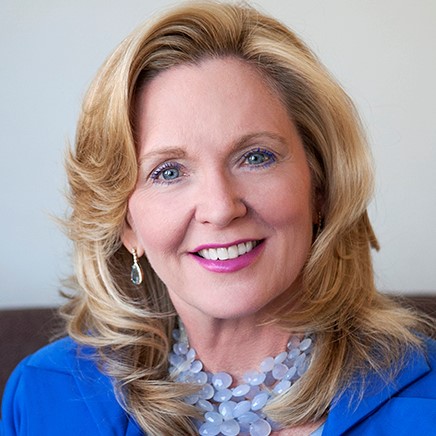 This detailed explanation of a practice, and how regulators apply it in jurisdictions such as Monaco, sheds light on the world of fund and financial products distribution and marketing. We hope wealth management readers find this of value.
This news service is pleased to share insights about a practice affecting distributing and marketing funds in the European Union – "reverse solicitation." It is the sort of complex area that wealth managers whose clients are involved in hedge funds and private equity portfolios, for example, must be aware of. The authors of this article are Geoffroy Michaux (pictured below), managing partner AML Monaco Advisory, founder and partner GPM Avocats, and Cathy Brand (main picture), CEO Global Sales Compliance Ltd.® The usual editorial disclaimers apply to views of guest contributors. Jump into the conversation! Email tom.burroughes@wealthbriefing.com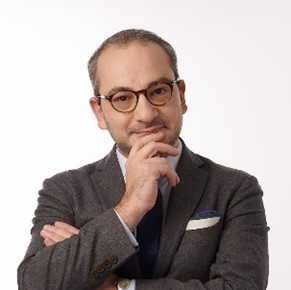 Introduction
Reverse solicitation as a sales practice is under increasing scrutiny by country regulators and the European Securities and Markets Authority (ESMA). In December 2021 the new chair of ESMA, Verena Ross, wrote to the European Commission regarding reverse solicitation in the context of the Cross Border Distribution of Funds regime ("CBDF"). The letter was issued following a previous 2021 request for evidence from the European Commission on the levels of the use of reverse solicitation in the EU.
ESMA has conducted surveys of several National Competent Authorities ("NCAs") about their knowledge of the prevalence and use of Reverse Solicitation by Alternative Investment Fund Managers (AIFM)s and asset managers. Many NCAs suspect that reverse solicitation is being "over-used" (abused) as a sales practice to circumvent EU rules on AIFM/AIF passporting under AIFMD or notifications under NPPR, UCITS passporting requirements and/or to circumvent MiFID-II licensing rules for the promotion of funds in the EU, especially in light of Brexit. This article will focus on the use of Reverse Solicitation for Alternative Investment Funds ("AIFs").
So reverse solicitation as a sales practice is in the regulator's crosshairs
While the principality of Monaco is a third country with respect to the European Union (EU), it is still an important example of how reverse solicitation, which was a previously "tolerated sales practice" with investors in Monaco, is now prohibited and how the Monaco regulator, the "Commission de Contrôle des Activités Financières" (Financial Activities Supervisory Commission) ("CCAF") has addressed reverse solicitation through legislation.
In this SRMO news article, we analyse Monaco as our reverse solicitation case study for legal and compliance insight into reverse solicitation. The Monaco legal perspective is provided by expert Monaco counsel Geoffroy Michaux, and marketing compliance commentary is from Global Sales Compliance Ltd.®, cross-border marketing compliance consultants.
Monaco legal perspective: AML Monaco advisory
Because the principality of Monaco is not a member of the European Union, EU regulations do not apply in Monaco. Monaco is under no general obligation to transpose EU Directives into Monegasque legal order. However, under a monetary agreement between the European Union and the principality of Monaco of 29 November 2011 (1) (the "Monetary Agreement"), the principality of Monaco shall, pursuant to article 9 of the monetary agreement:
a. apply all appropriate EU legal acts or rules listed in Annex A relevant to the application of Article 11(2), including those which are directly applied by the French Republic or those measures taken by the French Republic for the transposition of the relevant legal acts or rules in accordance with the modalities set out in Articles 11(2) and 11(3);
b. adopt measures to comply with the legal acts or rules listed in Annex B, which are either directly applied or transposed by the Member States, in accordance with the modalities set out in Articles 11(4), 11(5), and 11(6) of this Agreement, in the following fields:
-- banking and financial legislation, as well as the prevention of money laundering in the domains and in accordance with the modalities set out in Article 11[…]
Relating to financial products and their distribution, and within the framework of the Monetary Agreement, EU Directive 2011/61(AIFM) and 2014/65 (MiFID II) have only been incorporated into the Monegasque legal order in 2021 (2).
Therefore, and until recently, neither the concept of "marketing" or "pre-marketing" of financial products in the principality of Monaco, nor the relating practices, including their distribution products, were specifically addressed under Monegasque law.
Prior to that, the only applicable piece of legislation applicable to financial activities in Monaco in general, was law 1,338 (3), under which the exercise of any financial activity in the principality (as defined in the said law) is subject to obtaining a licence from the local regulator (CCAF).
Accordingly, foreign managers were not allowed to directly market their products to any investors in Monaco. Only duly authorised and CCAF-licensed entities could distribute financial products in Monaco, within the framework of a "distribution agreement."

However, applicable regulations did not formally forbid informing potential investors residing in Monaco in response to an unsolicited approach from that investor (the so-called reverse solicitation), and practice had it that reverse solicitation was tolerated provided that:
-- the unsolicited approach was not a recurrent scheme;
-- the fund manager was at all times able to prove that the initial solicitation was initiated by the investor;
-- meetings and/or transactions took place outside Monaco; and
-- the fund manager had no physical or legal presence in Monaco.
This "loophole" practice raised a very high degree of uncertainty and risk for both CCAF-licensed entities; non-Monegasque managers and financial entities, and the Monegasque financial sector had requested clarification on this practice from CCAF for a very long time.
It has finally been heard through the enactment of law 1.515 dated December 23, 2021, which modified law 1.338 as at 7 January 2022, in the perspective of the adhesion process of the CCAF to the International Organization of Securities Commissions (IOSCO).
Under the new law: "Non-licensed companies are prohibited under the present law from canvassing, whether based on active or reverse solicitation, in order to offer, financial services or financial products, regardless of the place and medium used."
This new piece of legislation raised many questions from CCAF-licensed entities, local legal practitioners and foreign managers and financial entities as to the actual intention of the legislator to completely forbid the marketing and distribution of financial products to all Monaco-based individual and entities as no exceptions were included in law 1.515.

Law 1.529 of 29 July 2022 clarified this matter establishing a number of exceptions (4), for (i) institutional investors, (ii) CCAF-licensed entities and (iii) clients of such licensed entities provided that such canvassing is conducted through such CCAF-licensed entities. Also, the prohibition does not apply to events organised in the principality gathering professionals from the banking and financial sectors, subject to prior notification to the CCAF.
On the contrary, law 1.529 establishes a clear prohibition of unrequested solicitation, carried out remotely, by any non-CCAF-licensed entity with a view to offer, regardless of the place or the means used, services, financial instruments, or products, to people domiciled in the principality, except when the person domiciled in Monaco is a client of such entity.
Finally, Article 29 of law 1529 creates an Article 29-2 in law 1338 prohibiting CCAF-licensed companies from carrying out unrequested solicitation at the investor's domicile, residence, or place of work, with a view to offering services, financial instruments or products to people domiciled in the principality.
Marketing Compliance Perspective: Global Sales Compliance Ltd®
For the past two decades, GSC Ltd. has investigated the sales practice of reverse solicitation with our legal counsel network, including Monaco. We have queried over 50 law firms in 50 jurisdictions about whether AIFMs and asset managers can utilise the sales practice of reverse solicitation as a regulatory carve-out, waiver or exemption from local country fund marketing and licensing laws with respect to the cross-border solicitation of funds and/or financial services.