Financial Results
Credit Suisse Says Net Outflows Have "Reduced Substantially"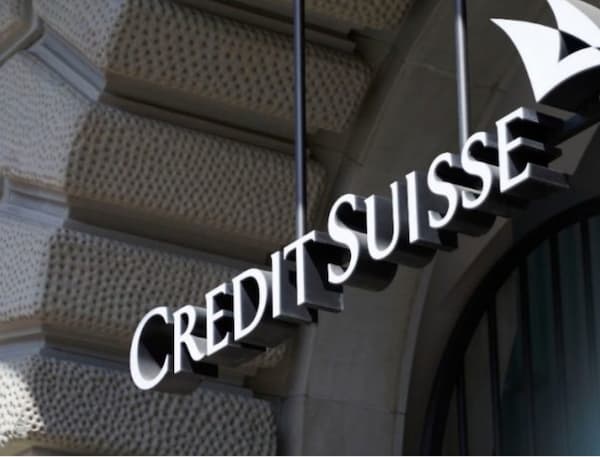 The Swiss banking group updated markets about progress in reviving its fortunes, including giving details about client outflows. It set out strategic plans on 27 October.
Credit Suisse, which is in the midst of restructuring efforts to restore profitability, yesterday said it has logged net asset outflows equating to about 6 per cent of total assets under management, as at the end of September.
The Zurich-listed bank said that in its wealth management arm, as at 11 November, outflows have "reduced substantially" from the "elevated" levels of the first two weeks of October, although they haven't yet reversed.
The bank has reduced investment bank risk exposures, moved to spin off certain business units and focus more on wealth management in a bid to recover profitability after suffering a string of losses and mishaps over the past few quarters. On 27 October, it set out strategic plans.
In an updated statement on progress yesterday, the bank said its "decisive measures are expected to result in a radical restructuring of the investment bank, an accelerated cost transformation, and strengthened and reallocated capital, each of which are progressing at pace."
Credit Suisse gave an updated outlook for the fourth quarter of 2022 and as part of its equity raise process. The bank is aiming to raise SFr4 billion ($3.99 billion) in fresh capital.
"As previously disclosed, Credit Suisse began experiencing deposit and net asset outflows in the first two weeks of October 2022 at levels that substantially exceeded the rates incurred in the third quarter of 2022," it said.
"As announced on 27 October 2022, these [asset] outflows have led the bank to partially utilise liquidity buffers at the group and legal entity level, and while the bank has fallen below certain legal entity-level regulatory requirements, the core requirements of the liquidity coverage ratio (LCR) and the net stable funding ratio (NSFR) at the group level have been maintained at all times," it continued.
"The group's average daily LCR for the fourth quarter to-date (as of 18 November 2022) was 140 per cent, with spot rates broadly stabilising between around 120 per cent to around 130 per cent since the 27 October 2022 results announcement," it said.
The bank recently issued about $5 billion in bond sales, which it said drew "strong demand."
"Key steps taken include the recently-announced sale of a significant part of Credit Suisse's Securitized Products Group (SPG) and other related financing businesses to Apollo Global Management which, together with the contemplated sale of other portfolio assets to third-party investors, is expected to reduce SPG assets from $75 billion to approximately $20 billion by mid-2023," it said.
"These actions and other deleveraging measures including, but not limited to, the non-core businesses, are expected to strengthen liquidity ratios and reduce the funding requirements of the group," it continued.
Credit Suisse wants to cut its cost base by about 15 per cent, or SFr2.5 billion, in 2025. It has started to cut its headcount by 5 per cent.