Alt Investments
iCapital Ties The Knot With Another Investment Player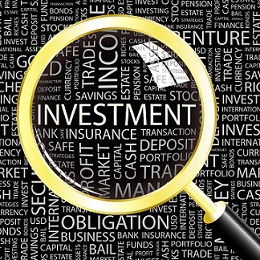 The rise of firms such as iCapital is part of a wider story of how investments such as private equity, private credit, real estate, infrastructure and venture capital have become more popular. Typically less liquid than listed stocks or bonds, they have offered superior yields – a compelling proposition amid ultra-low interest rates.
Ardian, the private investment house, is partnering with iCapital, the fintech platform operating in the alternative asset class space.
The deal adds to a string of pacts that New York-based iCapital has inked in recent years, such as its arrangement with B2B wealthtech platform Allfunds.
Under the partnership, Ardian will use iCapital's technology platform and structuring solutions to provide wealth managers and their clients with access to Ardian's expertise and suite of alternative investment strategies. Ardian's investment strategies span private equity, real assets and private credit, the firms said in a statement on Monday.
The partnership with Ardian is a significant step because the firm manages or advises $141 billion of assets on behalf of more than 1,300 clients globally.
Founded in 2013, the rise of iCapital is an example of how tech platforms and similar businesses are widening access to private market investments and hedge funds, as these areas have been previously the preserve of ultra-wealthy individuals and large institutions.
As of 31 August, iCapital serviced more than $138 billion in global client assets, of which more than $32.7 billion are from international investors (non-US domestic), across more than 1,100 funds. The business employs more than 1,000 people globally and has offices in locations including Zurich, London, Lisbon, Hong Kong, Singapore, and Toronto.
In August iCapital agreed to buy UBS's alternative investment manager platform in the US. iCapital has been busy. In June, Bank of America made a strategic investment in iCapital, and Morgan Stanley Investment Management expanded its US partnership in July.