Asset Management
City Of London Investment Trust Outperforms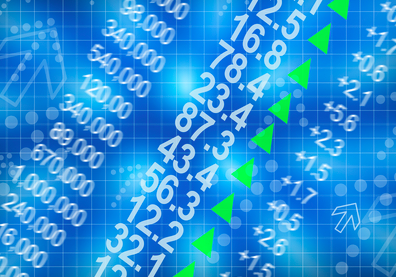 Amidst high inflation levels and rising interest rates, Job Curtis, fund manager, and David Smith, deputy fund manager, of the City of London Investment Trust discussed the Trust's positive performance this year at a roundtable in London this week and gave an outlook of the UK market.
Despite the challenging market situation, the City of London Investment Trust performed well this year, showing dividend growth for shareholders for the 56th consecutive year, the longest track record in the sector for dividend growth.
According to Job Curtis, portfolio manager, who has managed the trust for over 30 years, it beat the All-Share index, returning 7.5 per cent to the index's 1.6 per cent, for the year ending 30 June 2022.
The return to shareholders, which is important to the board, was 7.7 per cent. The dividend increased from 19.1p to 19.6p and this was covered by earnings of 20.7p.
Gearing contributed 1.5 percentage points to the outperformance, David Smith, deputy fund manager, added.
The trust aims to provide long-term growth in income and capital, principally by investing in equities listed on the London Stock Exchange.
Stocks
Stock selection also contributed to the performance. The biggest stock contributor was BAE systems, the defence equipment manufacturer, followed by Imperial Brands, the tobacco company, and Scottish Mortgage, Smith said.
Brewin Dolphin, the private client wealth management group, was the sixth biggest stock contributor, followed by British American Tobacco.
Smith highlighted the benefits of investing in defensive stocks.
The underweight position in Shell was the biggest stock contractor, although this was slightly offset by the holding in TotalEnergies, the French international oil company, which was the eighth biggest stock contractor.
Curtis also stressed that some of the stocks in the portfolio benefited from the high inflation levels.
The trust invests heavily in financials (HSBC); consumer staples (British American Tobacco), as well as industrials, healthcare (Astra Zeneca); and energy (Shell).
A diversified portfolio is important, Curtis said, to avoid having all your eggs in one basket.
Outlook
Curtis went on to highlight the high inflation levels and slowing growth, saying that the move from quantitive easing to quantitive tightening, as well as international tensions, could cause volatility. But he believes that there are still big yield advantages for UK equities.
He also believes that although the UK market has underperformed over the last 10 years, it outperformed this year, and there are still many cheap, undervalued stocks to be had.