New Office
J Stern & Co's Malta Office Keeps EU Access Open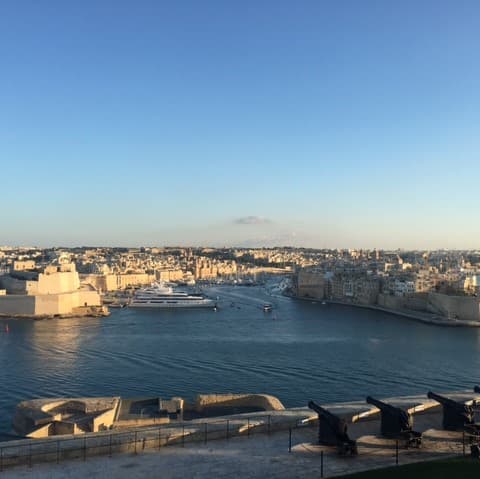 A marketing passport scheme that had enabled UK-based firms to tap into the European Union market disappeared in 2021, forcing firms to shift some operations to retain access. Malta has been an EU member state since 2003.
Investment partnership J Stern & Co has opened a new office in Malta, giving the firm a continued foothold in the European Union following the end of the UK's access to a marketing passport scheme.
The Malta office is located on Sir Augustus Bartolo Street in the town of Ta' Xbiex, the firm said in a statement earlier this week.
Stern has been managing assets on behalf of clients within the EU for years but in January 2021, the marketing passport scheme, which had previously enabled firms authorised in any EU or European Economic Area state to trade freely in any other with minimal additional authorisation, disappeared because of the UK's exit from the EU.
The six-strong Malta team will be headed by Steve Cubitt, partner, and director at J Stern & Co. Cubitt, who will lead on risk and head the operation's dedicated risk committee. Cubitt, who joined Stern in 2015, will sit on the board of the new operating company alongside Zurich-based Felicity Keller, managing director of J Stern & Co (Switzerland), and Malta-based entrepreneur, David Butler, founder of Kinetic Partners, and Green Day Advisors. Butler has been appointed as a non-executive director.
"As much as 30 per cent of our business emanates from EU clients at this time, with many clients operating single managed accounts. However, we are barely scratching the surface and observe huge opportunities to support high net worth individuals, families, entrepreneurs, and fund buyers alike – creating value for the longer term within an accepted EU regulatory framework. We have therefore moved swiftly to establish an office within the Union, reinforcing our European credentials and creating a platform for continuing growth," Jérôme Stern, managing partner said, commenting on the opening.
The firm said it expects new investors across the main European markets, as well as local Maltese investors, to come on board later in the year. The firm also intends that its Malta operation will become a distributor of its Luxembourg domiciled funds – an application is presently before the Commission de Surveillance du Secteur Financier ('CSSF').